Knockout City is the latest sports game coming from Electronic Arts, but it is not your usual sports title.
This is not a game like FIFA or Madden, but more something like Rocket League, just with cars and goals. 
The market for competitive online multiplayer games has become extremely saturated over the last couple of years, and every company wants to tap into that space which has proven to be quite lucrative for publishers, as players like to spend money on things like skins, loot boxes, season and battle passes.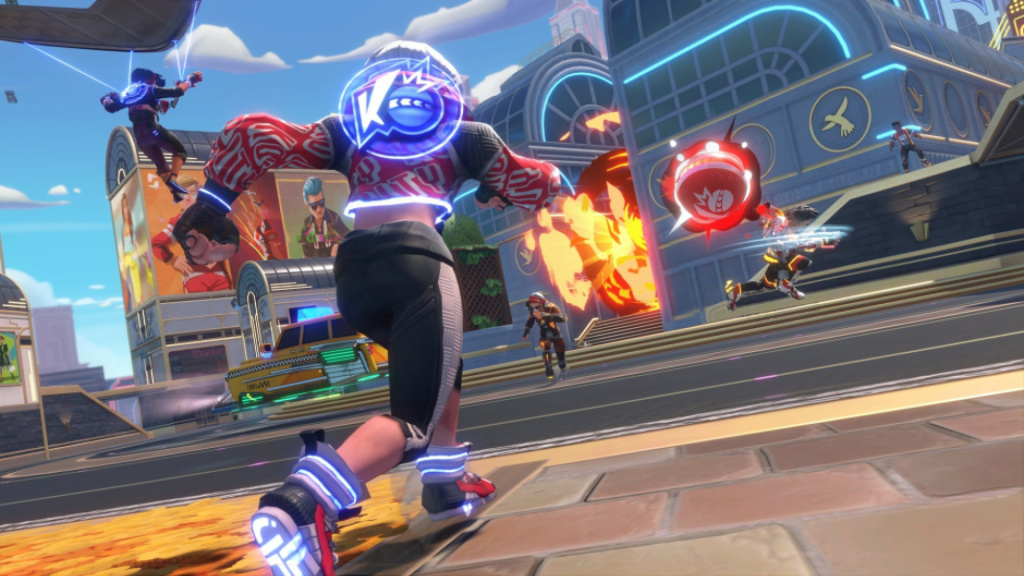 (Picture: EA)
That's why you see more and more upcoming games becoming free to play, as this is almost expected from a game if you want to have any players at all, and when it comes to competitive games, only the biggest titles like Call of Duty were able to remain premium games while simultaneously having a f2p monetisation, but even there, Warzone (which is a f2p game) is much more popular than games from the main series.
That's why EA has decided to make Knockout City completely free for the first 10 days after the release, in order for players to try the game and see if they like it or not.
Here's everything you should know about the game.
What is Knockout City?
Knockout City is a 3v3 online multiplayer game that is essentially an arena shooter, but with a spin!
This is a dodgeball shooter game, where you need to hit your enemies with a ball while evading incoming balls from your enemies.
Unlike arena shooters, there's no aiming here! All you need to do is to look at enemies' general direction and that's it! But it's not as easy as it sounds, there will be a lot of things to learn and master.
Check out the video for more details on gameplay.
Is Knockout City free to play?
The game will be free for the first 10 days after the release, as a limited trial version. All you need to do is to find the game on Steam, PSN, Nintendo Shop, or Xbox and download it for free once it comes out.
In order to celebrate the release, EA is planning a 10-day event called Block Party, featuring community tournaments, new playlists, dev sessions, and much more.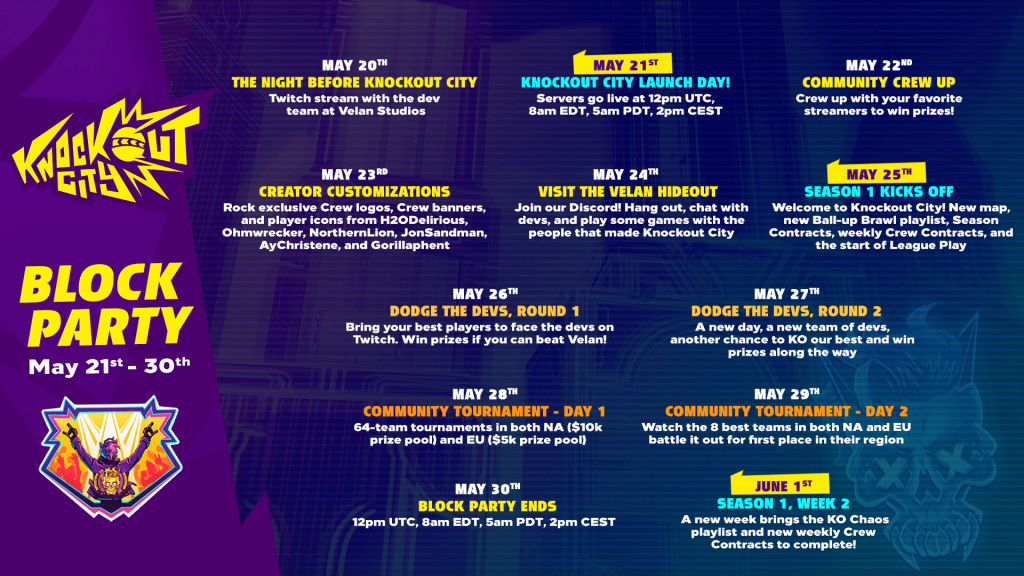 (Picture: EA)
Will Knockout City have crossplay and shared progression?
Yes, the game will feature both crossplay and shared progression among Xbox, PlayStation, Switch, and PC when it releases.
Knockout City release time and date 
The game is seto to launch on 21st May at 8am EDT / 5am PDT / 1pm BST / 10pm AEST.