The 2020 season for 100 Thieves is officially over after a very short playoffs run which found them with a 3-0 loss to Evil Geniuses. This is the second team to be eliminated from playoffs with the new eight team format. 
This year has been a bit rocky for 100 Thieves, who made some changes in the 2019 off season, bringing in former caster Chris "PapaSmithy" Smith as General Manager and bringing back William "Meteos" Hartman and Sun "Cody Sun" Li-Yu into the jungle and botlane. 
Coach Neil "pr0lly" Hammad was also replaced with Anthony "Zikz" Gray, former Head Coach of TSM. Pr0lly can now be seen on the State Farm Analyst Desk during the LCS broadcast.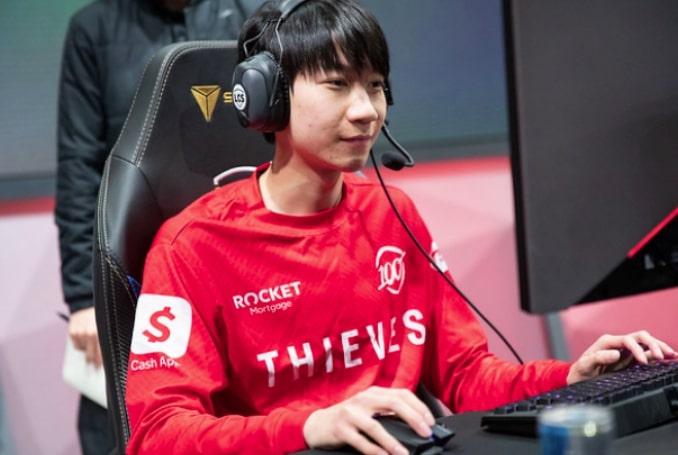 100 Thieves are the second team eliminated from playoffs (Picture: lolesports) 
Their Spring Split was pretty decent, finishing 3rd in the regular season but 6th in playoffs. In Summer, however, they began with only 1 win out of their first 7 games. 
They again benched Meteos and removed William "Stunt" Chen from the roster completely, replacing them with Juan Arturo "Contractz" Garcia and Philippe "Poome" Lavoie-Giguere. Meteos did not take the news well, going on a passive-aggressive mini-rant on Twitter; those tweets were later deleted. 
While Stunt was removed from the team outright, Meteos had been given a chance to decide what he wanted to do on the team or if he wanted to leave; he eventually chose the latter. Changing the roster did not seem to help much; although they snagged some more wins, they still finished the season in 7th place with a record of 7-11. 
Now, they find themselves out of playoffs with Worlds out of their grasp as well. While it should be expected that they will keep Contractz and Poome on the roster and try to work more on synergy, the League off-season is usually one with surprises. Time will tell if 100 Thieves decide to change anything up for 2021.