For fans of Team Liquid and the League of Legends Championship Series (LCS), 2019 was supposed to be the year. A veteran roster loaded with talent at every position, Team Liquid brought four First Team LCS All-Pros and one Second Team LCS All-Pro players to the World Championships. On paper, the roster could not have been much better.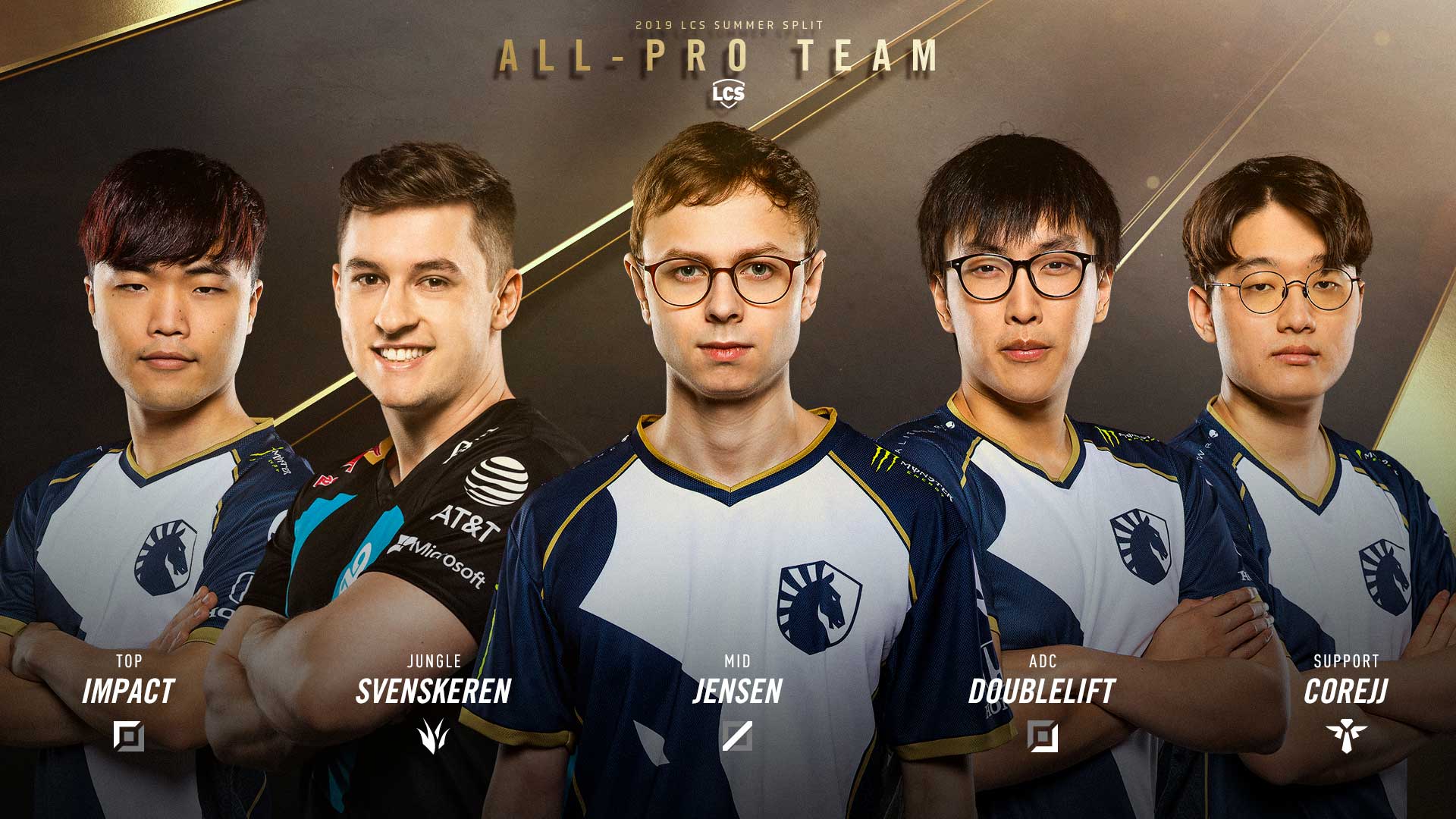 (Credit: Riot Games)
 
After four straight LCS titles and a second-place finish at the Mid-Season Invitational, expectations for the Team Liquid roster were high. Drawn into a group with arguably the weakest team in the Group Stage and two third-seeds from their respective regions, the path was clear for Team Liquid to advance to the Knockout Stage.
 
Yet, much to the dismay of their fans and the LCS faithful, these aspirations of greatness never materialized. Multiple poor performances and a lackluster second week left Team Liquid with a 3-3 record in the Group Stage and knocked the LCS champions out of the tournament.
 
After disappointing at Worlds for the second consecutive time, it seemed likely Team Liquid would once again make changes to their roster in the hopes of attaining international success. With Jake "Xmithie" Puchero a pending free agent (and one of the most oft-criticized members of the squad), the jungle seemed the obvious place for a move to be made.
 
Still, there are few players who could reasonably be considered an upgrade over Xmithie. Despite often operating in the background for Team Liquid, Xmithie has been a consistent performer that has often gone underappreciated in his time in the LCS. For Team Liquid, his replacement would truly need to be a world-class performer, one who ideally has a proven track record internationally.
This pool becomes even smaller when you add fluency in English to the equation, which is why the arrival of Mads "Broxah" Brock-Pedersen felt like the perfect move for Team Liquid.
Broxah built his reputation as a member of the League of Legends European Championship's (LEC) Fnatic, where he played a key role in guiding them to the 2018 Worlds Finals. A jungler with a diverse pool of champions and who has shown an ability to fluctuate playstyles, Broxah is one of the few picks that when given time to synergize with the roster should be a clear upgrade.
 
With Broxah, Team Liquid finally has a true carry threat in the jungle. While Xmithie often employed a more supportive and vision focused style in the jungle, Broxah is a player who can strike fear into his opponents with his play on champions such as Elise, Sylas, or Lee Sin. This carry style jungling brings an entirely new dynamic to Team Liquid, one the organization hasn't seen since the departure of Joshua "Dardoch" Hartnett.
 
The added dynamic of a threat in the jungle is especially important for squad such as Team Liquid, who has developed a very one-dimensional playstyle over time. Focused around the bot lane duo of Yiliang "Doublelift" Peng and Jo "CoreJJ" Yong-in, Team Liquid would often focus their vision and pressure around the bot lane and play through Doublelift to victory.
While this playstyle has brought them unprecedented domestic success, it has consistently faltered on the international stage as they have been punished for their lack of flexibility.
 
For the LCS as a whole, Broxah could be not only the best but also the most important move of the offseason. With Team Liquid entering the 2020 Spring Split as heavy favorites to claim a fifth straight championship, the addition of Broxah should be most impactful when they once again step on the international stage.
With all three of the LCS teams at Worlds failing to advance past Groups, a strong showing by Team Liquid is important for more than just their organization as it can help begin reclaiming respect for the LCS as a whole.