With G2 Esports' League of Legends team becoming a household name in both regional and international competition this year, we break down the trajectory of one of its star players: 'Baby Faker', the LEC prodigy Rasmus "Caps" Winther.
This year, League of Legends fans across the world almost witnessed the making of esports history- the first team to ever complete a Grand Slam, taking the crown at every event they competed in over the course of the year. This team was G2 Esports- a team rebuilt at the start of the year around star mid laner Luka "Perkz" Perković , who completed one of the most successful role-swaps of all time by moving into the AD Carry role, supported by ex-Misfits support Mikhael "Mikyx" Mehle.
The prize in this roster, however, and a signing that caused a great deal of controversy within the EU League of Legends community, was the infamous Rasmus "Caps" Winther- Fnatic's ex-midlaner who moved to G2 in the most controversial offseason roster move of the LEC that year. With allegations of poaching lobbied by the community, both G2 and Fnatic were brought under scrutiny for a decision that seemed completely out of left field; why would a young player leave a team with which he had reached a Worlds Final, something that many older players spend their lives working towards?
The responses from Fnatic's players seemed almost universally negative, with jungler Mads "Broxah" Brock-Petersen stating in an interview with InvenGlobal that "we in Fnatic think it's kind of weird that he would decide to leave, especially after leaving the World Final ... I have to respect his opinion." Despite all the controversy surrounding the move, the deal had been made- Caps would be leaving the team and organisation that had taken him to the World Finals.
Having got his start on EU Challenger Team Enigma Esports in 2016, Caps was discovered by Fnatic's talent scouts while competing on Turkish team Dark Passage, alongside fellow LEC player Andrei "Xerxe" Dragomir. He joined the team following the departure of previous mid laner Fabian "Febiven" Diepstraten, completing a roster whose only remaining player was veteran EU AD Carry Martin "Rekkles" Larsson
As a rookie, he quickly gained a reputation for his aggressive style and 1v1 proficiency. Having taken Fnatic to EU's first World Championship finals since Season 1, Caps had quickly come to be considered one of the greatest EU mid laners of all time, taking the 2018 EU LCS MVP award in Summer 2019, and making EU all-pro first team for both the Spring and Summer Splits of that year.
However, it was here that the bubble popped- with the team suffering a crushing defeat by Chinese powerhouse Invictus Gaming.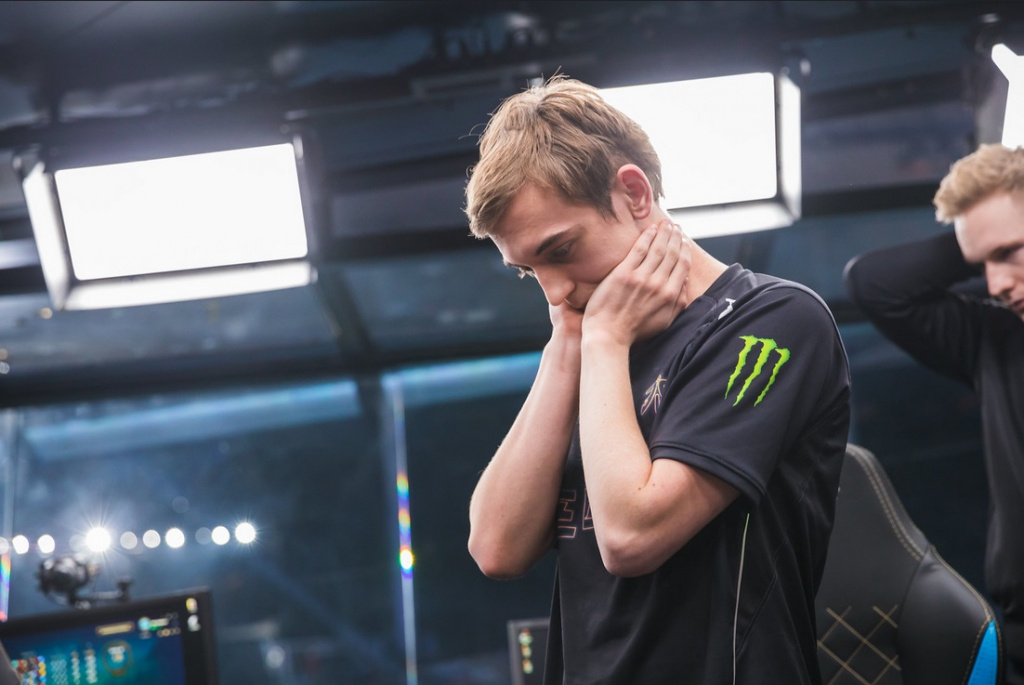 (Credit: LoL Esports)
At first, Caps' success on Fnatic carried over to G2- bringing them to convincing victories in both Spring and Summer splits of the LEC (the latter in a nail-biting final against Caps' previous team), and the fastest international victory of all time in their MSI final against the NA LCS' Team Liquid. Everything seemed to be going perfectly for what had now been dubbed the 'EU Superteam': that was, until Worlds rolled around.
G2 got off to a positive start in the tournament's group stages: placed in a group with second seed teams Cloud9 and Griffin (of North America and Korea respectively) they secured an easy path through the group stage. They breezed through quarter and semifinals, and the world watched with bated breath to see whether they would be able to do the impossible.
Despite a lot of the attention being focused on G2's bot lane, in a tournament full of some of the best Support/AD Carry duos in the world, Caps put up a solid performance, sticking to the safer picks of Ryze and Syndra and serving as a split-pushing side laner for the team. However, audiences had gotten accustomed to G2's signature flex pick style, and began to call for more creative drafting out of coach Felix "GrabbZ" Lohmann.
Their finals games saw a reversion to the style that had earned them so many fans throughout their time in the LEC; bringing out Pyke, Tristana and Veigar in three successive losses that saw G2 outclassed by the Chinese first seed FunPlus Phoenix, with their star mid laner Kim "Doinb" Tae-sang utilising roaming picks of Galio, Ryze and Nautilus to shut down G2's side lanes, and bring his team to a second Chinese victory in as many years.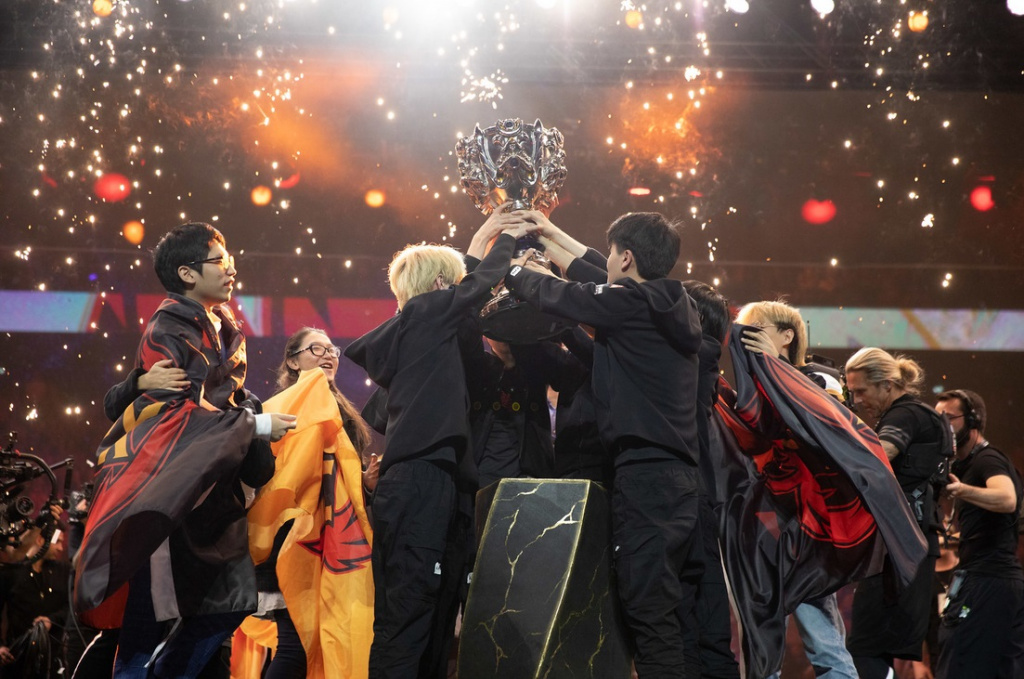 Now, where does this leave Caps? His record of losses at Worlds finals is matched only by one player- the face of competitive League of Legends, Lee "Faker" Sang-hyeok. Both have lost six games in Worlds Finals- yet Faker has three World Championship titles to show for it. Caps, however, has arguably become one of the best players to never quite make it.
With a Mid-Season Invitational title that many take for granted due to the perceived weakness of their final opponent, he is left with nothing but two second-place titles and the hope that somehow, next year will be different.
The narrative around Caps has always been one of the young hothead- his quirky, endearingly awkward personality in interviews combined with his youth making him a fan favourite. This next year in the LEC will be a test- a test as to whether he can move beyond the 'young rookie' status with which so many have labelled him, and become a rock for a team that came so close to making history, only to have it ripped from their fingers.