Esports fans across the globe can enjoy the
Twitch Rivals: GlitchCon main event
starting on 14th November. For those who don't know, GlitchCon is the virtual edition of TwitchCon. The Twitch Rivals: GlitchCon event features
Fortnite
,
Fall Guys
,
Valorant
, and League of Legends. Here's what you need to know about the GlitchCon Super Team Showdown ft. League of Legends.
Prize pool
There's no specific prize pool for this League of Legends tournament. Instead, it forms part of a larger Twitch Rivals: GlichCon event, just like the Fall Guys tournament.
At the end of the Twitch Rivals: GlitchCon main event, the prize pool distribution will be:
1st place - $175,160.16 per team | $10,947.51 per player
2nd place - $144,320.64 per team | $9,020.04 per player
3rd place - $95,016.96 per team | $5,938.56 per player
4th place - $88,888.00 per team | $5,555.50 per player
Format
As with the other GlitchCon tournaments, the League of Legends tournament will have a unique twist.
Opponents will be choosing the opposing team role's champions. The organizer will provide guardrails, for example, support champions in the meta are not to be chosen in jungle roles.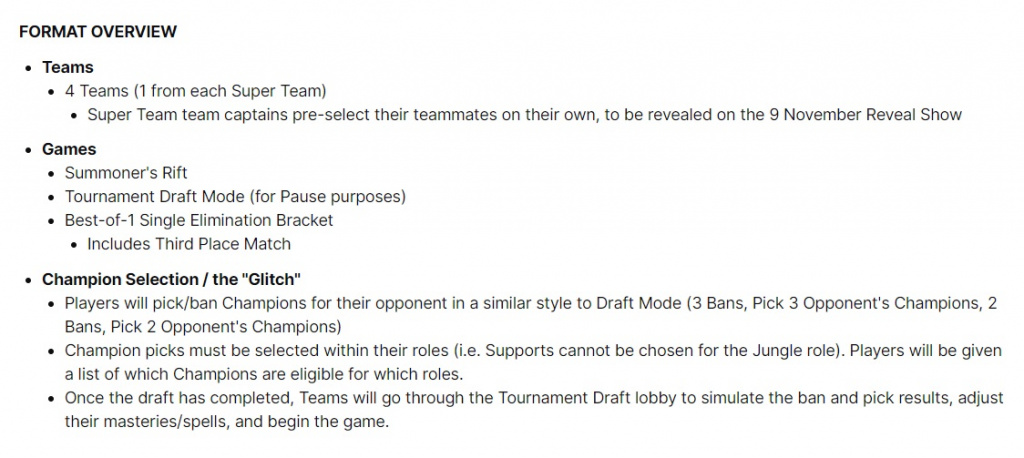 (Picture: Twitch Rivals)
The tournament will play off in a single-elimination, best-of-one bracket so there are no second chances for the teams.
Teams
A total of four teams of five will compete in the ClitchCon Super Team Showdown ft. League of Legends.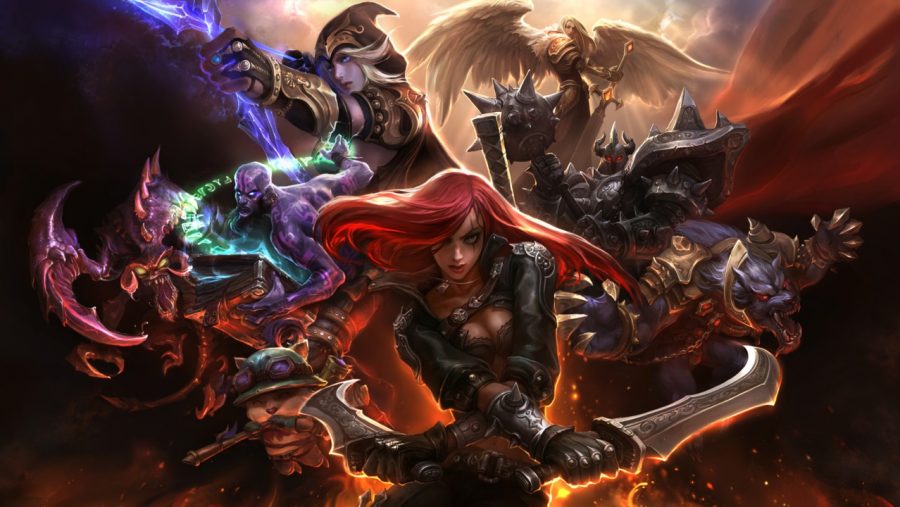 (Picture: Riot Games)
These teams will be filled with the top 20 content creators on the streaming platform, as well as up-and-coming creators. At the time of writing, the players have not been confirmed. Expect a reveal to happen on 9th November.
Schedule
The League of Legends GlitchCon Super Team Showdown is scheduled to take place on 14th November from 21:00 to 23:00 UK time. 
League of Legends GlitchCon Showdown: How to watch
The Twitch Rivals: GlitchCon Super Team Showdown ft. League of Legends tournament can be watched on the official Twitch Rivals channel as well as individual channels of the participants to get their perspective.