As it has done in recent years, Riot Games has taken it upon itself to celebrate the diversity among its communities with content featured within
League of Legends
, referencing the multiple LGBT+ communities around the world.
To continue this tradition in their efforts to cultivate respect and tolerance among all of their players, David Higdon, Global Head of Esports Communications at Riot, has revealed all the rewards that will be spread across their multiple titles to commemorate 2021 Pride Month.
2021 Pride Month rewards from Riot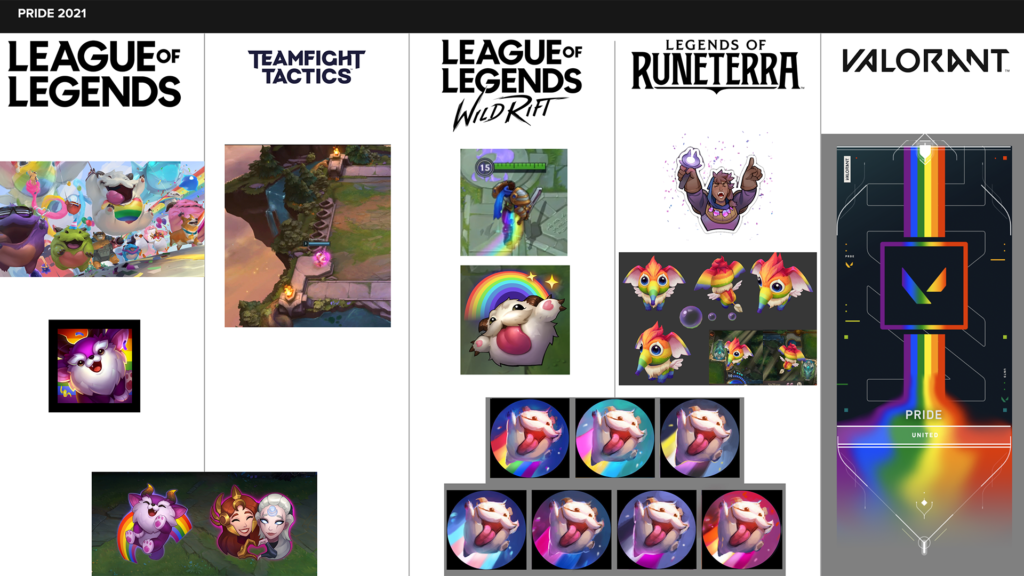 (Picture: Riot Games)
Standing out from these and added to the vast library of content within League of Legends, a new special emote symbolizing the union between Leona and Diana, as well as a special icon and emote featuring a Furyhorn, new poros and a special mini-legend will be available in the next few days.
Within Wild Rift, a new rainbow-coloured trail animation, as well as a poro, emote will be added to the mobile title, along with a group of icons representing gender diversity that will also make their arrival in Legends of Runeterra.
The latter will also receive a new pet in the form of a small rainbow elephant, along with a celebration emote. Finally, one of the most requested content is finally coming to Valorant, with the addition of a Pride player card to customize your player profile.
Riot employees at the LA Pride 2018 parade (Picture: Riot Games)
"Even games mean a better experience for everyone, and while we can't march in person this year, we can certainly celebrate in-game," commented Higdon as part of this special announcement.
More details on how these rewards can be obtained will be available on 17th May, while these will be added to the PBE server soon.