In
League of Legends: Wild Rift
, there are a total of three currencies, namely Blue Motes, Poro Coins and Wild Cores. Riot Games mobile version of League of Legends (LoL)
might soon be heading to your region
, and if you are looking to get a grasp on the different types of currencies in Wild Rift, we've got you covered, explaining what you can do with Blue Motes, Poro Coins, and Wild Cores, as well as how you can get more of each one.
Wild Rift Blue Motes: Uses & how to get more
Blue Motes are the Wild Rift equivalent of Blue Essence is League of Legends. This is the most common currency in Wild Rift, and can be used to permanently unlocked Champions, or purchase certain items from the in-game store.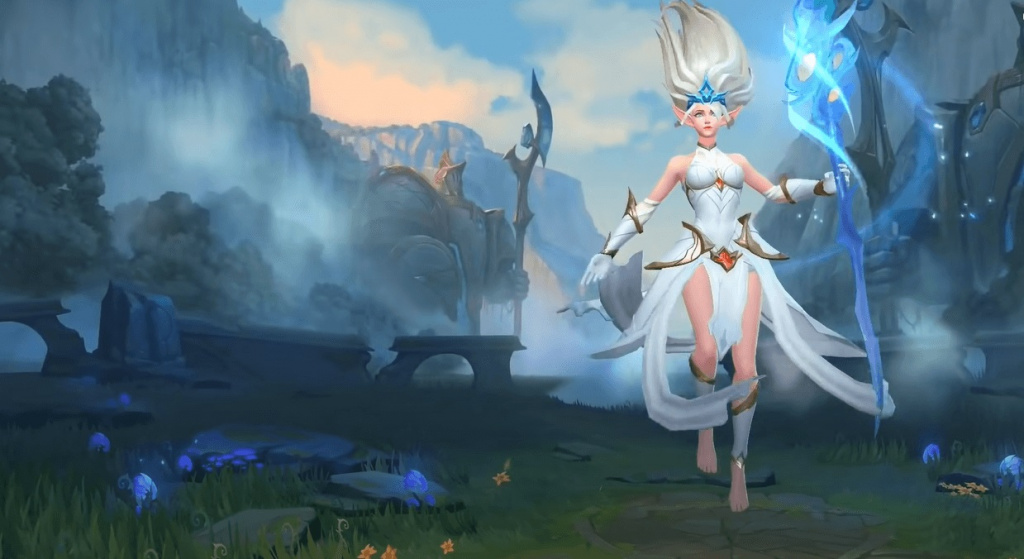 Janna approves this Blue Motes message (Picture: Riot Games)
You can get more Blue Motes simply by playing Wild Rift matches, with both victory and defeat providing some Blue Motes. Blue Motes are also distributed through mission rewards and weekly chests, so always keep an eye on new objectives to get even more Blue Motes while playing Wild Rift.
Wild Rift Poro Coins: Uses & how to get
Poro Coins is an additional currency in Wild Rift, which can be used to purchase cosmetic items such as poses, banners and skins from the Poro Coin Store. This store's offerings are always changing, so players should frequently visit the store to see what's new.
Further, they can be spent on Poro Coin Chests (costs 200 coins, which includes an assortment of random items such as recalls, emotes and icons.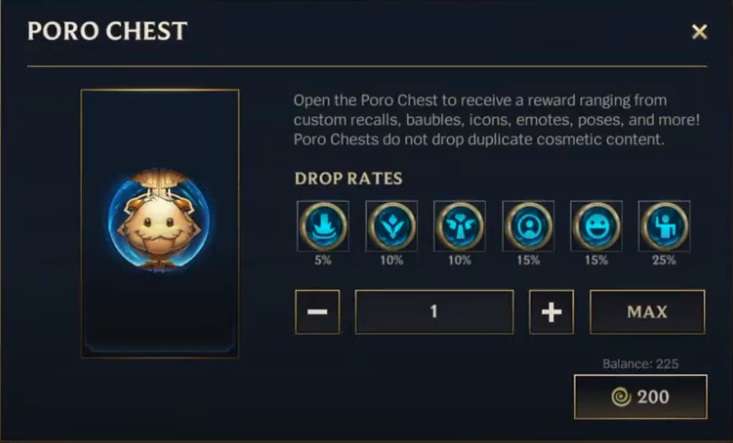 (Picture: Riot Games)
You can get more Poro Coins from joining events in Wild Rift, playing matches, levelling up and diving deep into everything the game has to offer. 
There's one more thing about Poro Coins, as the more you spend, the more Poro Energy you will get. The ratio is 1 to 1, and when your Poro Energy bar fills up, you will get a random skin chest for free.
Wild Rift Wild Cores: Uses & how to get
Essentially, Wild Cores is League of Legends: Wild Rift's version of a premium currency. You never have to purchase Wild Cores to fully enjoy Wild Rift. Riot Games made sure all items exclusive to purchase with Wild Cores grant absolutely no in-game advantage.
Many of the items available to purchase with Wild Cores, such as Champions, are also available to purchase with other currencies.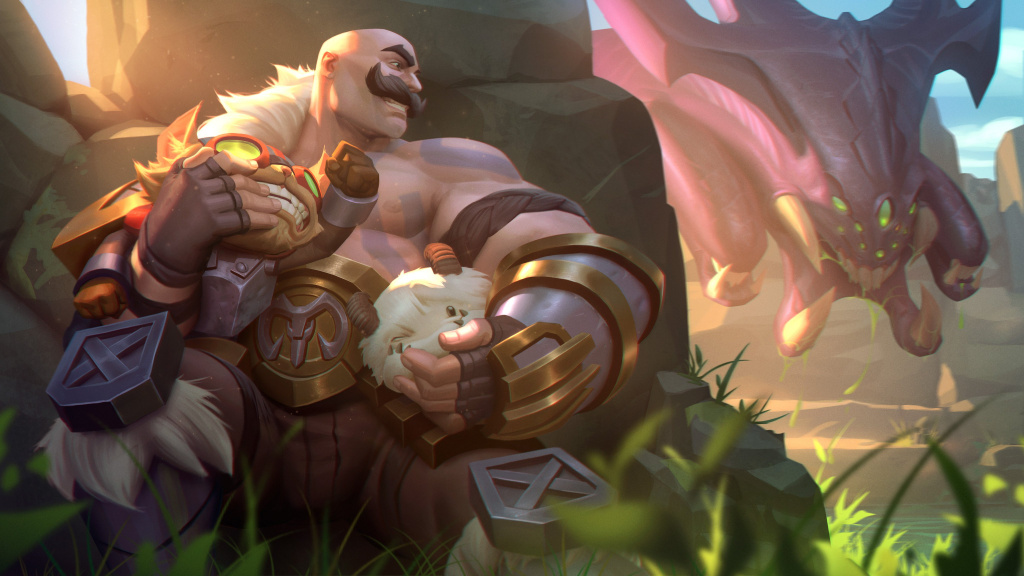 If you do want to get more Wild Cores, however, you will need to open your wallet. Purchasing Wild Cores is easy via the in-game store.
You will get some bonus Wild Cores by purchasing a bundle of over 1000. Check your in-game store for prices in your region. This appears to be the only way to get more Wild Cores.
Wild Rift Champion Cost: Blue Motes or Wild Cores?
You can purchase Champions in Wild Rift to unlock them permanently with either Blue Motes or Wild Cores. Right now, all Champions are priced at 5500 Blue Motes. Alternatively, you can spend 725 Wild Cores to permanently unlock a Champion.
(Picture: Excoundrel)
As with League of Legends, Champions in Wild Rift will likely go on sale at some point, so these Blue Motes and WIld Cores prices might change over time.
Now that you know all the uses and how to get more of each League of Legends: Wild Rift currency, you should get into the game as soon as it releases in your region, just don't try to use a VPN as the developer is clamping down on this issue.