Just days before
Madden 22
's official release EA Sports allowed their premium members (EA Play) to get a 10-hour trial of the game, which had the community excited to get at least a taste of Madden's newest edition.
Although it's an excellent way to build loyalty with their community it hasn't run smoothly, operationally speaking, as players are encountering some issues while accessing the trial.
Specifically speaking, Xbox players are having a hard time playing the trial when they own the EA Play membership through the Ultimate Game Pass.
Error messages while trying to play Madden 22 trial through Xbox Ultimate Game Pass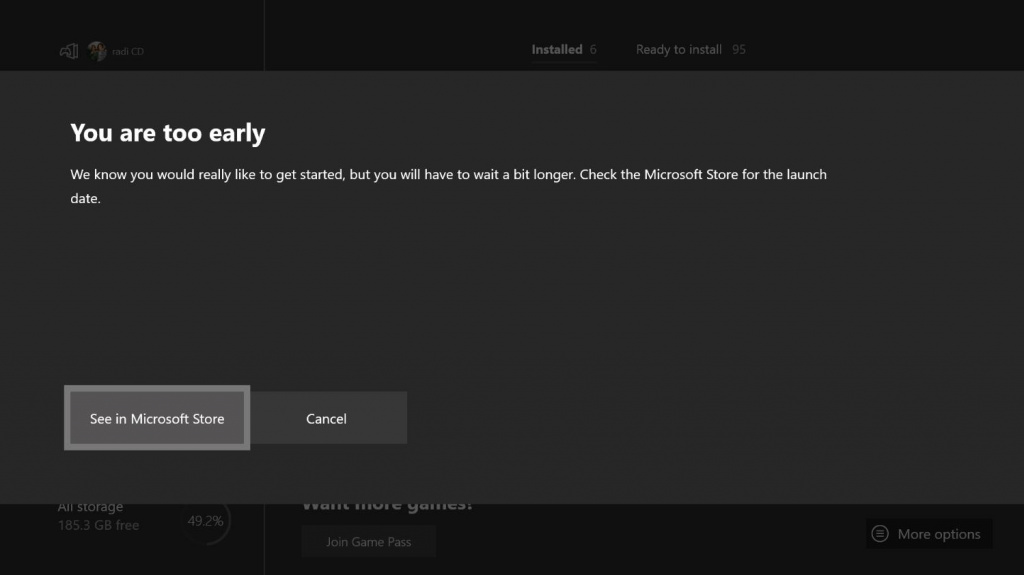 The section of the community that plays Madden on Xbox is particularly affected, even if they pre-ordered the game as they are getting an error message that reminds the player that they "are too early" to play the game.
This obviously has to do with the fact that the game has not been officially released, as the game will officially "hit the shelves" until next Friday, the 20th of August.
You can try to be assisted by the EA support team through their website, yet we will update you in case we are able to find a quicker solution in order for you to enjoy those valuable 10 hours in advance.  
Hopefully, it is just a matter of time for the publishing giant to fix this matter, so the Madden fanatics can stain their uniforms once again.

In the meantime, make sure to give a look at our dedicated section as we will bring you everything you need to know about every Madden release, news, MUT tips and more.