It´s been a dynamic past couple of weeks for the Madden community as it appears that we just entered a whirlwind of announcements. This is getting us excited to play the game as soon as it's released this upcoming August.
It seems that the EA Sports executives finally listened to some of the fanbase requests that have been surrounding one of the game's favourite modes for years.
In an announcement through their official Twitter account, Madden 22 revealed four of the newest features that we will experience with their next game, and we will tell you all about them.
Franchise Staff
Even though staff management has existed in previous deliveries of the title players have never seen it as customizable as in Madden 22.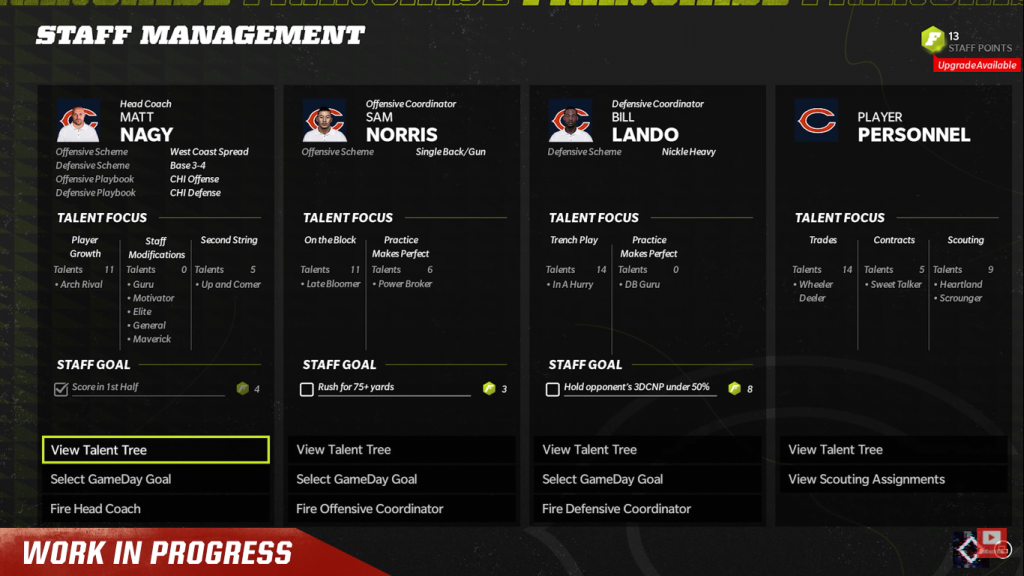 Players will build their staff depending on their talents, focus, and how well they fit with the team's playing style. (Picture: EA Sports)
Players will be able to mix and match with offensive and defensive coordinators as well as a player personnel department that will help us adapt our team to levels never experienced before.
This feature will also include a staff talent tree, similar to the one used to develop players, giving us better tools to create our staff dream team by unlocking unique abilities through XP.
Scouting Network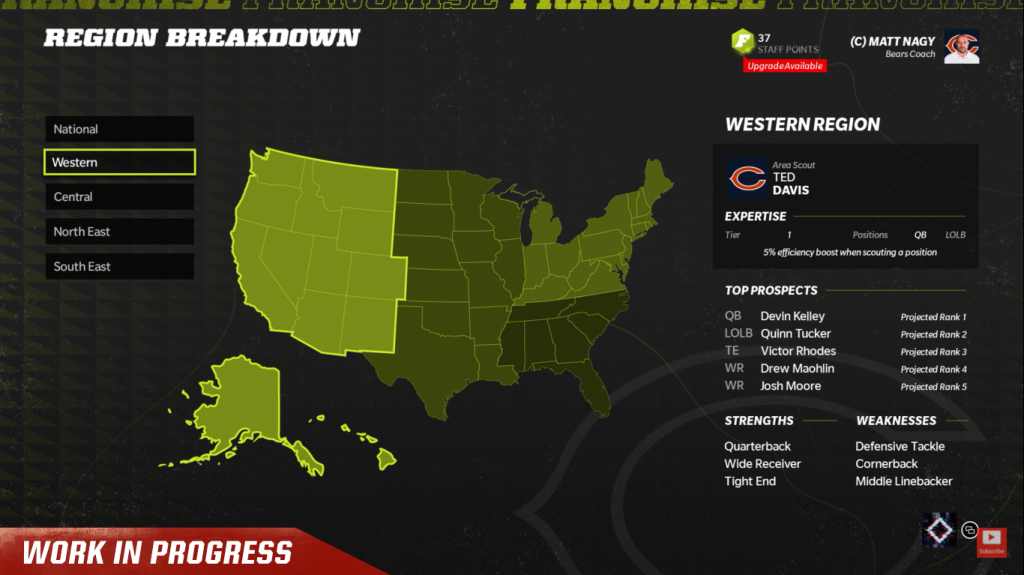 The scouting network feature will allow users to live this process as never experienced in Madden before. (Picture: EA Sports)

It seems like forever but one of the most requested features finally breaks through the franchise game mode.
Although EA Sports has had similar engines in other sports franchises like FIFA, this will be the scouting department debut for Madden.
Players will finally be able to search for the gridiron stars of the future regionally, nationally, by position or in many other different ways that we never could do before.
Weekly Strategy
Who, when and where never mattered more in franchise mode.
Users will see a closer adaptation of the real-life dynamics of the weekly preparation that an NFL franchise goes through during the season.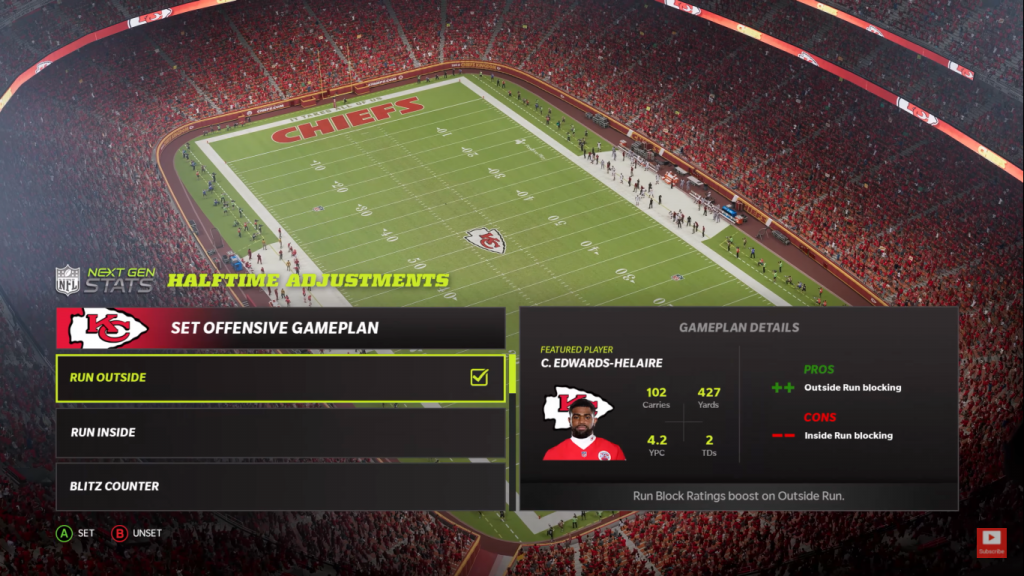 Players will be more prepared than ever on gamedays as they will able to adjust strategy all week long, even at halftime. (Picture: EA Sports)
Users will study, prepare and execute in a brand new way to understand the strengths and weaknesses of our opponent while we achieve weekly goals. Players will be more prepared than ever for gamedays. During halftime, the team will be able to adapt the strategy to up the performance in the second half and get the W.
New Season Engine
EA Sports found a way to maintain things fresh all season long, as we will experience interviews, Q&A's and player interactions every single week.
As the season advances this will get more challenging while also offering better rewards.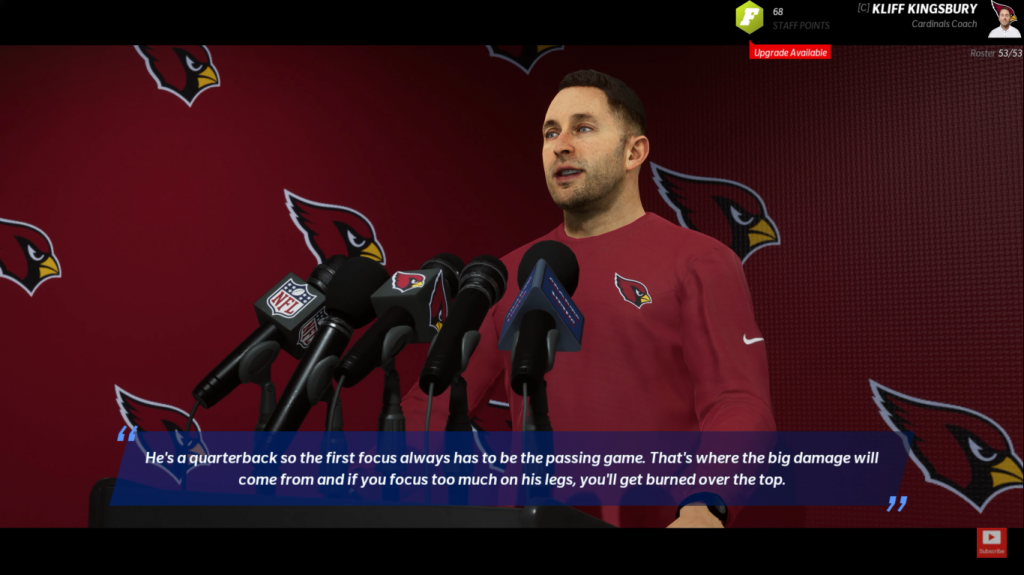 Interviews will keep things fresh as they will offer different outcomes and consequences each week. (Picture: EA Sports)
This will allow players to earn XP faster and use the weekly boosts to pave the way to the ultimate goal: lifting the Lombardi Trophy at the end of the season.
Feel free to check out the video narrated by Madden´s Senior Design Director Connor Dougan where he gives us a detailed tour of all of the new features.
It sounds this is not the last we will hear from this game mode as they also announced more information will be given this Friday on Gridiron Notes and a deeper dive on the Scouting feature at some point next month.
Be on the lookout because we will bring you the latest on Madden 22 and Madden Ultimate Team, from every release, news, MUT tips, and more.