Earlier in the week, it was announced that EA Sports would reveal the cover athletes for the upcoming Madden 22 title. Now that day has finally arrived, and we have our first look at the Madden 22 gameplay as well.
Just posted in a tweet to their official account, EA Sports Madden NFL 22 has revealed what many of us already suspected. Quarterbacks Tom Brady and Patrick Mahomes will feature on the cover of Madden 22 after they went head to head in last year's historic Super Bowl.
🏆 Two Super Bowl Champions
🏅 Two @NFL MVPS
🎮 Two 2x Madden Cover Athletes

The Greatest Cover of All-Time #Madden22pic.twitter.com/ceMI9ouDE3

— Madden NFL 22 (@EAMaddenNFL) June 17, 2021
They were obvious choices after EA teased the cover with two Goats earlier this week. Here's the first look at your official cover athletes for EA Sports Madden NFL 22.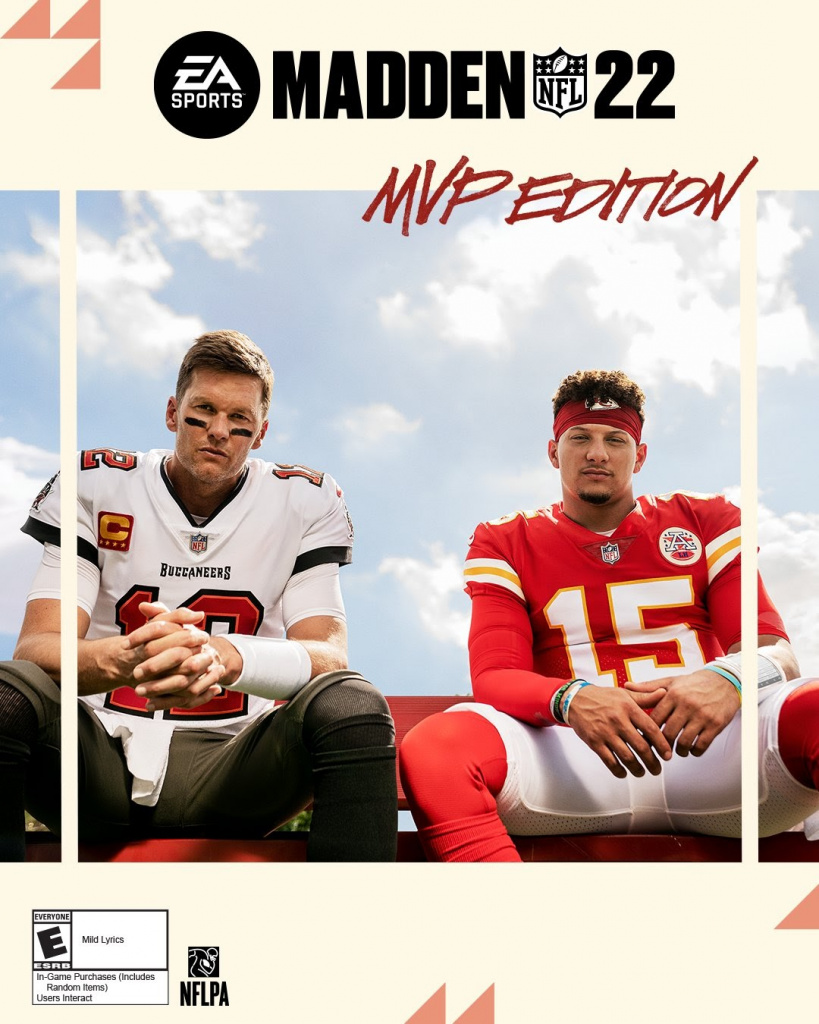 (Picture: EA Sports)
Madden 22 official gameplay trailer
Also made public by EA Sports as part of the official cover athletes release, we have our first look at actual Madden 22 gameplay. The official Madden 22 gameplay trailer was posted to EA Sports social media accounts and has fans excited to get their hands on the title.
The gameplay looks slick, with sneak peeks into the new playcalling system as well as franchise mode. And of course, centred mostly around superstars Tom Brady and Patrick Mahomes. Though there were cameos from other household names like Derrick Henry and Stefon Diggs.
Madden 22 pre-order & release date
The pre-order period for Madden NFL 22 is now open, gamers can follow this link to place a hold and get their hands on the title asap. There will also be an early access trial period exclusively for EA Play members starting 12th August 2021.
The early access trial period will also feature limited-time Ultimate Team challenges. In addition to early access, an EA Play membership will also save you 10% off your pre-order price.
Those that pre-order will also get, as a bonus:
1 out of 32 NFL Stars
A choice between an elite QB Brady or QB Mahomes item
3-day early access with exclusive solo challenges
22 Team Fantasy Packs
Curated Legends Pack
As of now, the title is still scheduled to release for sale to the public on 20th August 2021. Make sure to stay tuned with Ginx throughout this hectic Summer period in EA Sports titles.