It's hard to believe that we've already reached the mid-way point of the 2021/22 NFL season, but the action has been flying by and teams are now looking towards the playoff stretch. There have been some incredible individual and team performances, propelling suspected contenders as well as surprise part-crashers to the top of the league standings.
EA Sports is keeping up with all the action, as Madden 22 updates weekly to reflect the most recent performances. With the halfway point upon us, it's a good time for game devs to re-rank the top players at each position.
Starting with the most important spot in the organization, let's have a look at the signal-callers. Here are the Madden 22 mid-season Top 10 Ratings for Quarterbacks.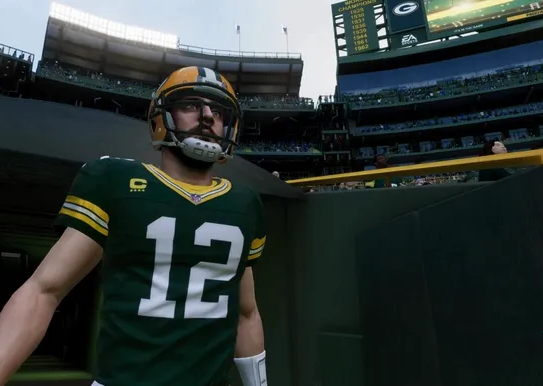 Mid-Season Top 10 Quarterbacks - Madden 22 ratings
We are truly in a golden era of quarterback play in the current state of NFL play. The league has moved to an age of high-scoring and high-efficiency offense, and the QB's are playing at a higher level than ever before.
To the shock of absolutely no one, Tom Brady is still at the top of his game, and advanced numbers suggest he's actually even better than ever before. He continues to defy the laws of father time with his immaculate play at 44 years old and shows no signs of slowing down soon.
The youth of the position has been extremely promising this season as well, as Dak Prescott, Josh Allen, and Kyler Murray have all taken a massive step forward in their development. It's a Quarterback-driven league and the Madden 22 Mid-Season rankings certainly reflect that, here's how the top 10 shake out.
Madden 22 Top 10 Quarterbacks
Tom Brady - Tampa Bay Bucs - 98 OVR
Patrick Mahomes - Kansas City Cheifs - 98 OVR
Aaron Rodgers - Green Bay Packers - 96 OVR
Russell Wilson - Seattle Seahawks - 94 OVR
Lamar Jackson - Baltimore Ravens - 92 OVR
Dak Prescott - Dallas Cowboys - 91 OVR
Josh Allen - Buffalo Bills - 89 OVR
Kyler Murray - Arizona Cardinals - 88 OVR
Ryan Tannehill - Tennessee Titans - 86 OVR
Matthew Stafford - Los Angeles Rams - 85 OVR
It will be interesting to see how this list continues to evolve as we enter the second half of the season. We'll be sure to keep you up to date with all the Quarterback and other position group rankings over at our dedicated Madden 22 page.
Featured image courtesy of EA Sports.