The experience of playing Madden 22 has become an exciting cycle as we have been able to enjoy brand new content every single week since its release back in August.
This obviously requires a ton of effort from the people at EA that allowed us to enjoy new items and programs very often to the point that we just enjoy the seasonal event of Most Feared during Halloween.
Now back to our weekly routine, the third batch of the Veterans program is now live on the marketplace as well as their corresponding solo challenges for you to broaden your collection.
The Bills' dynamic receiver leads another group of seasoned Veterans in the Wildcard Wednesday announcement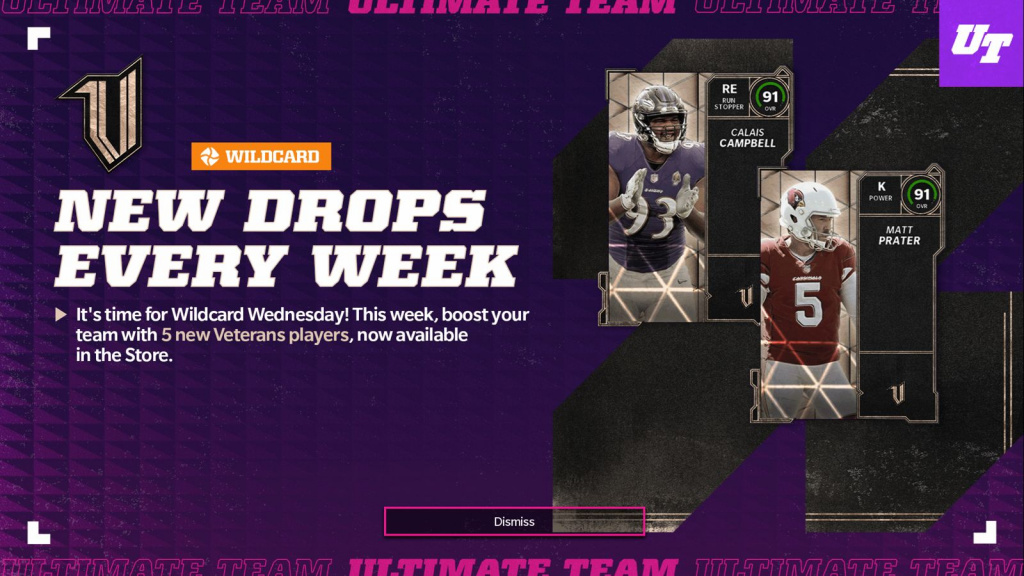 Although we only got five brand new players, EA Sports did not spare on quality as we got a wide variety of key positions, from wide receivers to placekickers, that could definitely make our team do the needed quality jump.
Those players included in this third release are listed as follow:
92 OVR WR Cole Beasley - Buffalo Bills
91 OVR RE Calais Campbell - Baltimore Ravens
91 OVR TE Darren Fells - Detroit Lions
91 OVR FS Duron Harmon - New England Patriots
91 OVR K Matt Prater - Arizona Cardinals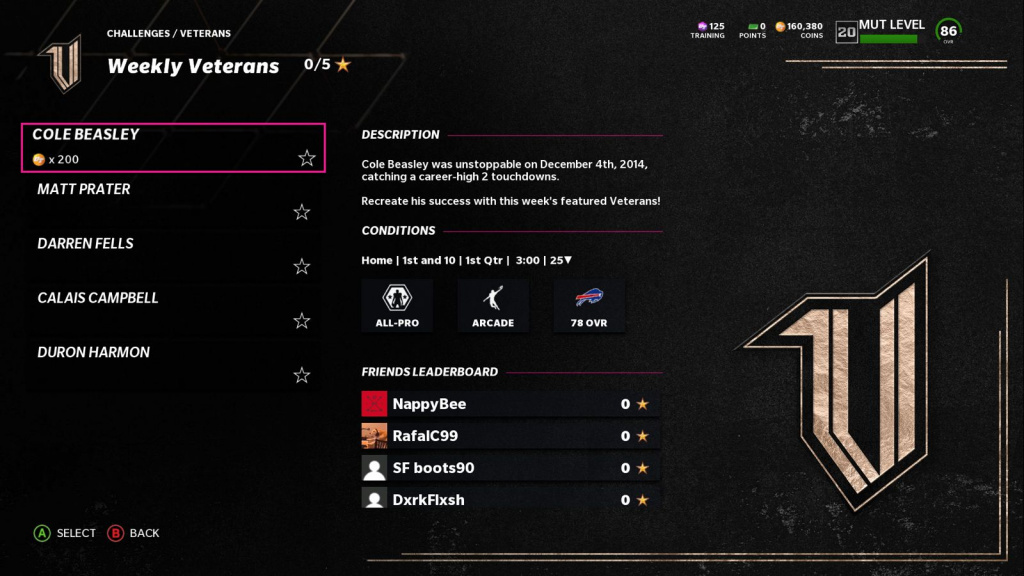 As every week, we strongly recommend you to complete the solo challenges of the event as you will get a fantasy pack with a Power-Up version of the players within this release.
If you want to get one of these players from the auction house prepares to spend over 150,000 MUT coins per item as the least expensive deal you could get is FS Harmon for that price.
Amazingly, the most expensive item in this release is not the highest-rated, as WR Beasly (92 OVR) is going for around 205,000 MUT coins while K Prater (91 OVR) is going for over 220,000 MUT coins, which mainly has to do with his kicking power.
Make sure to give a look at our dedicated section as we will bring you everything you need to know about every Madden release, news, MUT tips and more.
Featured image courtesy of EA Sports.