We're already halfway through the NFL season, as things are settling down towards playoffs and eventually the Super Bowl, teams are going all out while trying to punch their ticket to the biggest game of the year.
Naturally, some of those teams get carried out by an individual performance of one of their own that just puts them in the best position to win and EA is on the hunt for those players.
Without further ado, here are our predictions to make the Team of the Week program in Week 8 on Madden 22 Ultimate Team.
Madden 22 Team of the Week 8 - Predictions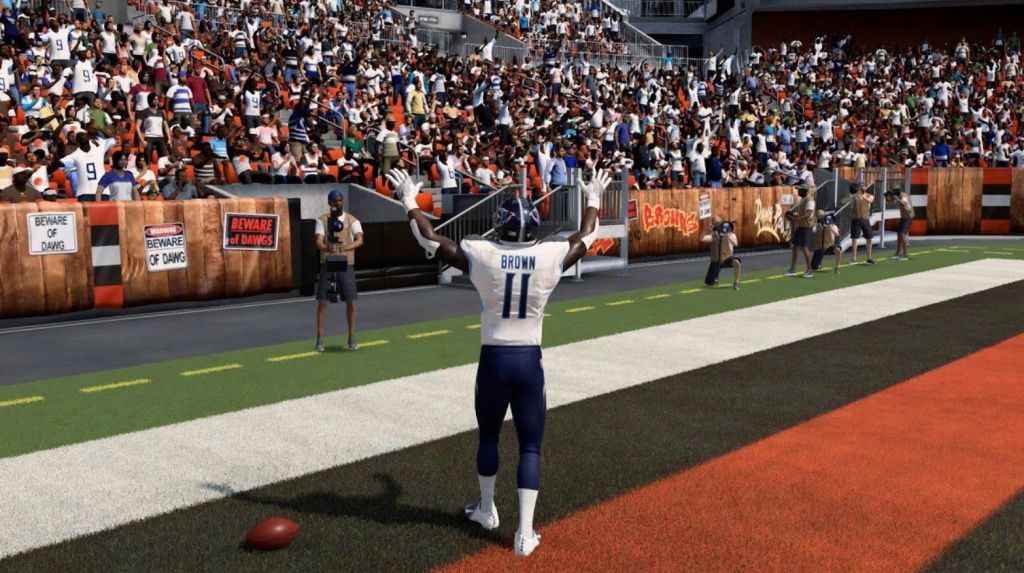 Just like we do every week we will update you whenever EA makes the official announcement, but we will go ahead to predict who will be part of it based on Week 6 individual performances and how those will affect their MUT best item.
WR Michael Pittman Jr. - Indianapolis Colts
Core Gold 74 OVR -> TOTW 85 OVR
The Colts' receiver has grown into the true definition of a primary receiver as the season has progressed. He even has put together 12 receptions, 229 yards and a pair of scores in the previous three games, then came Sunday and he snatched 10 grabs for 86 yards and two more touchdowns.
WR AJ Brown - Tennessee Titans
Flashbacks 87 OVR -> TOTW 89 OVR
In the same matchup, Pittman Jr. had competition on the other side of the ball as AJ Brown helped the Titans wake up with a 57-yard reception and finished the game with 10 catches, 115 yards and that lone score to help Tennessee get the dub in overtime.
HB Michael Carter - New York Jets
Most Feared 78 OVR -> TOTW 92 OVR
The Jets' running back had a day after helping the New York team complete the upset of the season by beating the best team in the AFC as he led the team rushing and receiving. Carter had 77 yards on the ground on 15 carries with a touchdown while catching 9 passes for 95 yards. Those numbers scream Player of the Week for us.
RE Josh Sweat - Philadelphia Eagles
Core Gold 73 OVR -> TOTW 80 OVR
The defences were a bit more discrete this week but they still had solid performances like the one Sweat had. The defensive end logged four tackles with a pair of sacks as part of a defence that only allowed 6 points to the Detroit Lions.
CB Rasul Douglas - Green Bay Packers
Core Gold 75 OVR -> TOTW 85 OVR
In my opinion, the best defensive performance of the week came again to a player that was a name under the radar. The NFL vagabond was signed off the practice squad of the Cardinals back in early October. Then Thursday came and he logged nine tackles and the game-clinching interception to end the undefeated streak of his former team.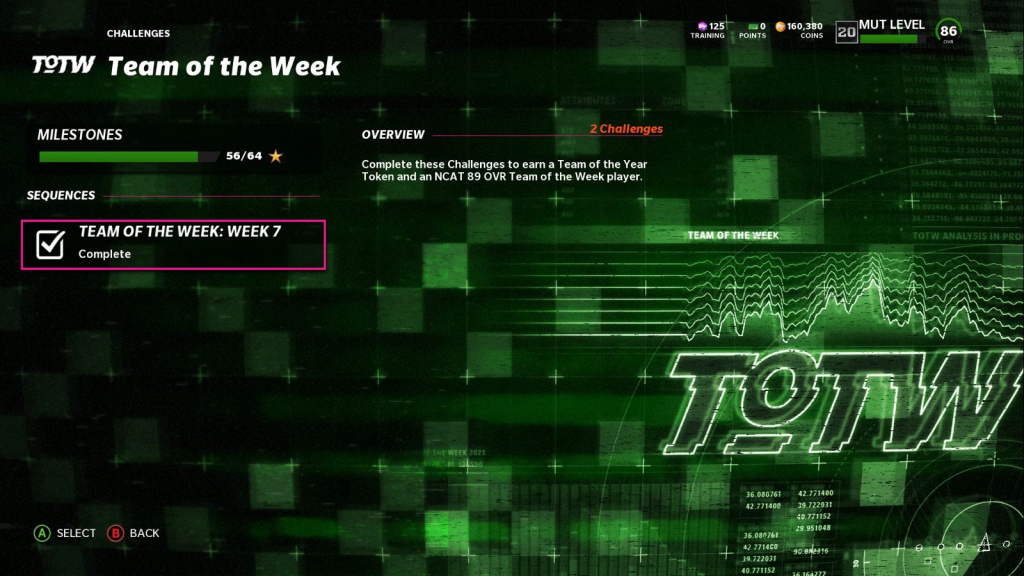 Remember to complete each week's solo challenges as they will grant you Team of the Year tokens that will be very useful at the end of the season to recruit one of those players.
Also, you will get an 89 OVR NCAT TOTW item if you complete each week's 8 stars and that's a very easy way to bolster your team without spending cash as you can get Falcons' TE Kyle Pitts or Packers' MLB De'Vondre Campbell.
Two of our GINX predictions make TOTW once again
Although we aren't that thrilled with the players that made the cut as we believe that we would've gone a different way in some of the selections, we still have a streak alive.
We have had at least one of our nominees make the Team of the Week at the end of each playing week, which we obviously take as a compliment to our trained eye.
This time Josh Sweat and AJ Brown made the cut, I even had Mike White on my shortlist but we decided on his teammate because he was a key component of the QB's performance.
TOTW - Week 8

🚨 LIVE NOW

Elites:@MikeWhiteQB (QB - 89 OVR)@SweatyJ_9 (RE - 89 OVR)@EliMitch15 (HB - 86 OVR)@qdiggs6 (FS - 86 OVR)@BumpNrunGilm0re (CB) | +1 PUP 📶@1kalwaysopen_ (WR) | +1 PUP 📶 https://t.co/fuljWh95ma pic.twitter.com/H2KVLQtRvf

— Madden Ultimate Team (@EASPORTS_MUT) November 2, 2021
We will come back next week in our search to get our first sweep and get all of our five candidates to make Madden 22 Team of the Week program.
In the meantime, make sure to give a look at our dedicated section as we will bring you everything you need to know about every Madden release, news, MUT tips and more.
Feature image courtesy of  EA Sports