The championship teams are forged by obstacles as it is very difficult to develop greater abilities on the football field without tasting bitter defeat. As with everything that happens in the football world, EA has found a way to virtually replicate it and give us a very real NFL experience right on the verge of our controllers in
Madden 22
.
Madden Ultimate Team debuts a brand new program called Gridiron Forge where you will be able to sharpen your playing skill so make sure to strike it while it's hot (pun intended).
How to earn 87 OVR NAT CB JC Jackson via challenges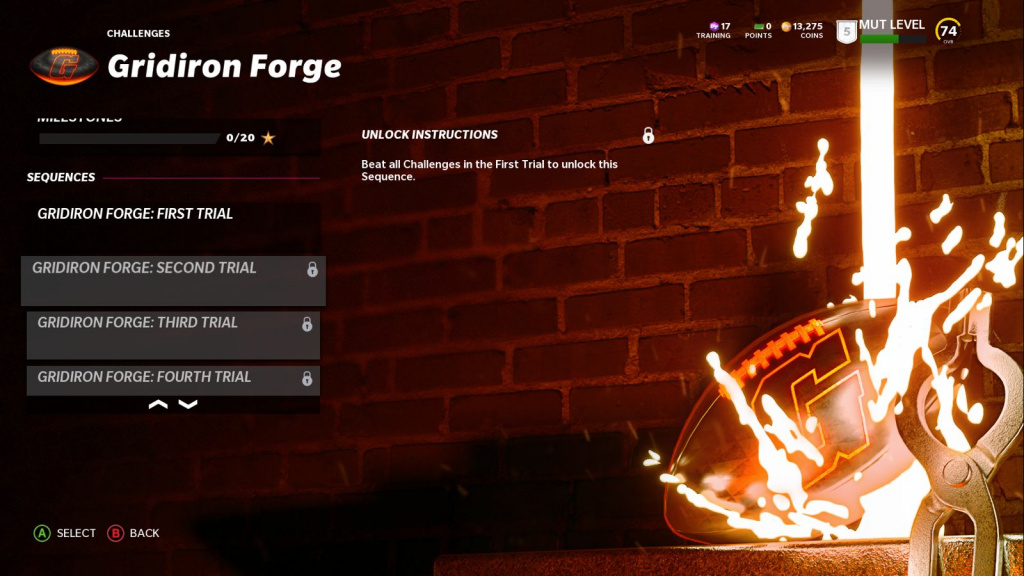 If you are opening Madden 22 for the first time as you are taking advantage of pre-ordering the MVP or the Dynasty edition, you will not be able to see the Gridiron Forge program on your solo challenges menu.
In order for your to unlock those assignments, you will have to have to complete up to week four in the campaign solo challenges, so make sure to complete those objectives first.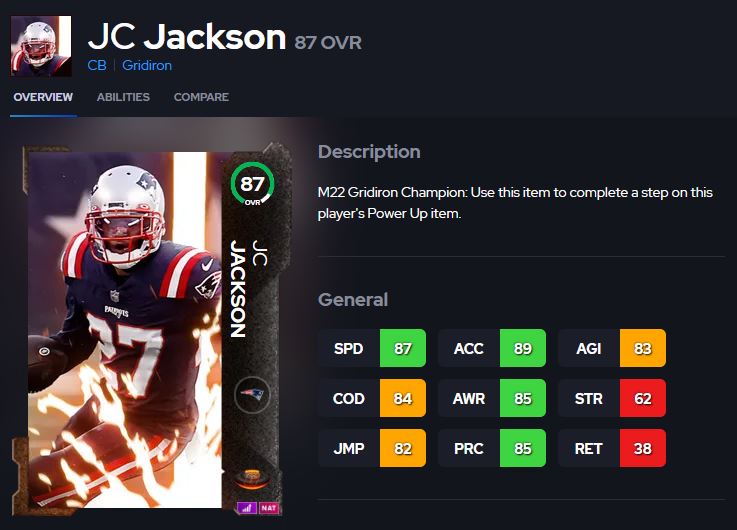 Once you unlock the Gridiron Forge program you will be able to play the respective tests for your team that will earn you exp points and other rewards with every single victory.
For every twenty stars that you win, you will earn a tier reward and we will list every prize that you can obtain:
Tier 1 (20 stars): 75+ OVR gold player
Tier 2 (40 stars): Pro fantasy pack
Tier 3 (60 stars): Gridiron pack
Tier 4 (80 stars): 69 OVR PUP CB JC Jackson and 87 OVR NAT CB JC Jackson
Tier 5 (100 stars): Elite pack
The Gridiron Forge themed Jackson item will be useful as you upgrade your PUP item as it is necessary to reach its highest overall potential.
Make sure to give a look at our dedicated section as we will bring you everything you need to know about every Madden release, news, MUT tips and more.