One of the great things about playing the Ultimate Team game mode in Madden 22 is being able to combine current NFL stars, youngsters with potential and veterans from the past in the same roster.
Seeing the arm of Patrick Mahomes combine with the dominance of Calvin Johnson Jr. is definitely a thing of beauty and as more items arrive at MUT the more of those fantasy scenarios we could recreate.
Now we have more to look after as two series added player items for us to keep bolstering our roster with icons from the Legends and Limited Edition (LTD) programs.
Legends released their 5th item combo in Madden 22 Ultimate Team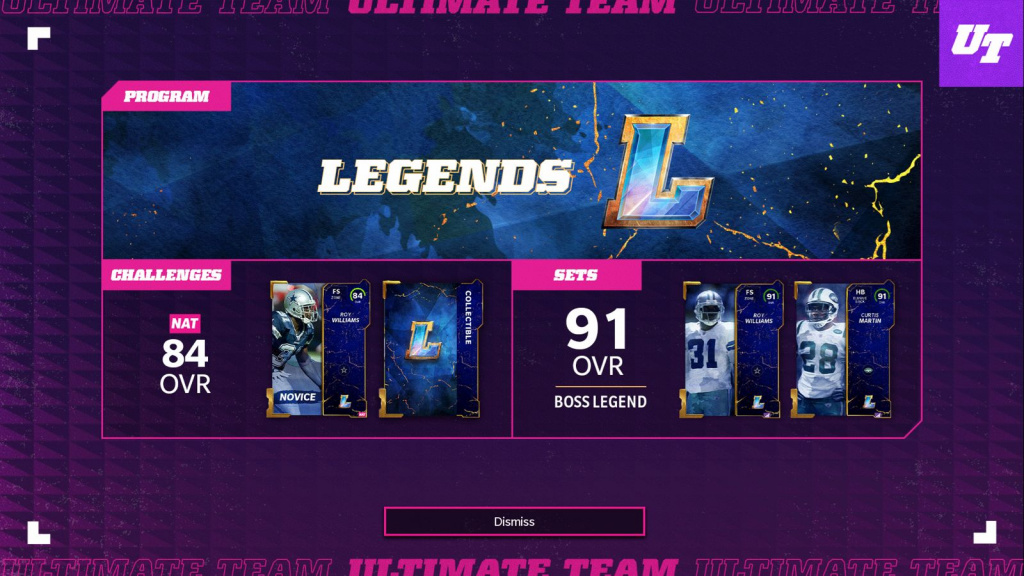 The Legends program has been one of the more consistent as they tend to release at least once a week although they have done it only in pairs so far.
Last time we got the G.O.A.T. receiver and now we have a shot with one of the most elusive running backs and a ball hawk at safety.
To the Legends series were added in their best versions plus other variants:
92 OVR HB Curtis Martin - New York Jets
92 OVR FS Roy Williams - Dallas Cowboys
LTD welcomes Marcus Peters and Stefon Diggs to the program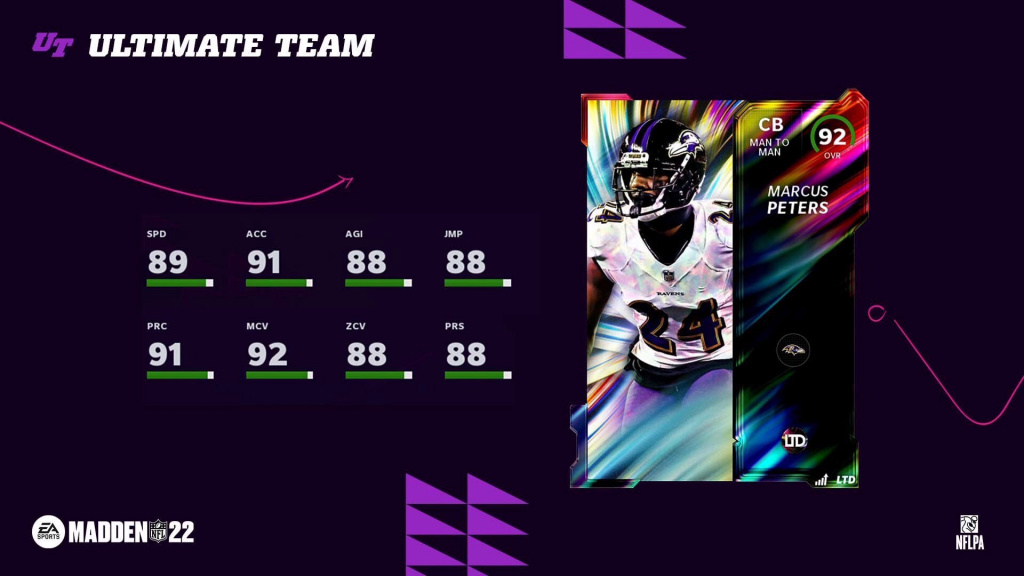 The other program that has been welcoming players by the pair has been the Limited Edition, which actually makes sense because of their MUT coins quick sell value.
This time they receive two players who have become cornerstones of their respective franchises:
92 OVR WR Stefon Diggs - Buffalo Bills, Minnesota Vikings
92 OVR CB Marcus Peters - Baltimore Ravens, Kansas City Chiefs, Los Angeles Rams
All of those players can be found in packs already or you can try to snatch one at the auction house but remember they could be pretty expensive as they were just released.
In the meantime, make sure to give a look at our dedicated section as we will bring you everything you need to know about every Madden release, news, MUT tips and more.
Featured image courtesy of  EA Sports