The biggest piece of news prior to any
Madden
title's launch is the release of the rankings. More specifically, the rankings for the incoming rookies. The newest stars of the NFL always eagerly await to see what the EA Sports analysts decided to do when it comes to their individual stats. Also, it's interesting to see which rookies get ranked over veterans of the league, despite never having played a down. 
While the NFL stars' rankings are exciting as well, the rookies have never been ranked before, giving it some extra intrigue leading up to the official launch. Madden 22 releases on 22nd August and EA plan to announce the rookie rankings, along with others, a few weeks before that.
The rookie rankings release date in Madden 22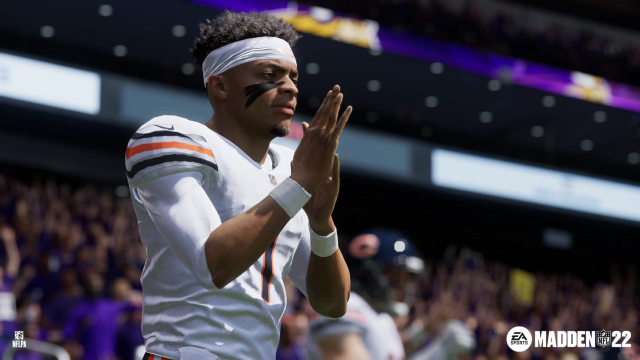 As of right now, the only solid release date we have for the rookie rankings is the week of 26th July. There's no indication as to what exact day the rankings will officially release, however. It should also be noted that the rookie rankings apply to the biggest names of the 2021 draft class. Players like Trevor Lawrence, Jamarr Chase, Penei Sewell and Devon Smith will have their rankings revealed sometime during this week. 
There are also rumors that EA will reveal rankings for the NFL's biggest stars as well. This likely starts with the two cover athletes, Tom Brady and Patrick Mahomes. The exclusive 99 Club will presumably be unveiled as well. 
After the week of July 26, the rankings for other rookies and players will slowly be trickled out leading up to Madden 22's release. As we draw closer to that week, the exact release date for the rankings should be announced on EA's social media accounts.