It's clear that Square Enix intends for Marvel's Avengers a game as a service, a product that constantly evolves as more content gets added as updates and DLC.
However, before we get new Avengers dropping alongside the upcoming story arcs, some fans think that there are a series of issues that need to be addressed first.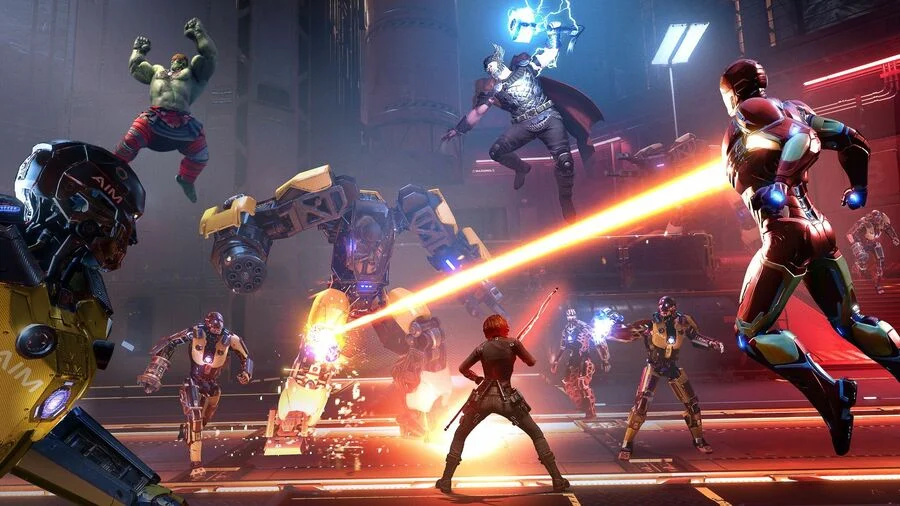 (Picture: Square Enix)
In a series of complaints on the game's subreddit, fans ask Square Enix to consider making changes to their new favourite superhero game. When discussing the title, most agree that Marvel's Avengers is generally good, and shines in places, but suffers from several drawbacks.
Firstly, the matchmaking system is currently very slow and unreliable. A number of users have pointed out that, despite the game reporting excellent sales, it's hard to find people to play with. What's more, the game is full of bugs and prone to crashes and glitches in gameplay.
Especially on older consoles and less high-end PCs, Marvel's Avengers also suffers from poor performance. Even those running more powerful hardware are reporting issues and frame-drops, leading fans to believe that the game is poorly unoptimized in places.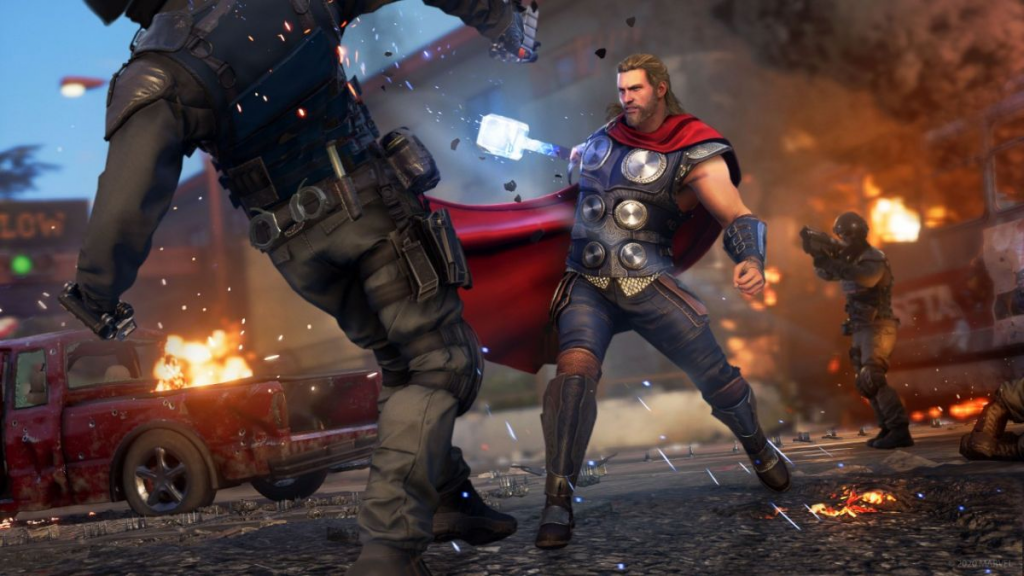 (Picture: GamesRadar)
One popular post suggests that damage needs to be seriously reworked in Marvel's Avengers. With low-tier enemies such as synthoids able to hit for some serious damage, whilst interrupting and staggering heroes, the game often feels unbalanced. 
Another user complains about losing Heroic charge from enemies when getting hit. When it only takes a single punch to drain a hero of their abilities, the game becomes less fun to play, and a harder experience in general.
Also, at present, there is a clear lack of variety when it comes to enemy types. Players will encounter the same enemies over and over again, making the grinding nature of the MMO-inspired gameplay feel more monotonous that it needs to be. And when it comes to supervillains, there's even less variety.
Abomination, Taskmaster, and M.O.D.O.K all make their appearances in the game, but the title falls a little flat on the villain front. This is our first game focussing on The Avengers, and it feels like they should have been put up against a bigger threat. We can only hope that more intimidating foes are just around the corner.