There have been some amazing Minecraft creations over the years. For the past two years, a dedicated Minecraft player has taken up the mammoth task of rebuilding the entire Chernobyl zone for others to wander around in. 
Minecraft Chernobyl Universe
For those who don't know, the Chernobyl disaster was caused by a nuclear accident that occurred on th26 April 1986 in the north of the Ukrainian SSR. The Minecraft player going by the name Janisko, has aimed to mirror the real Chernobyl Zone.
The map has been created to work with Survival mode for Minecraft players to enjoy. Janisko has aimed to faithfully recreate the real-world area, drawing data from the internet, and using Google Maps.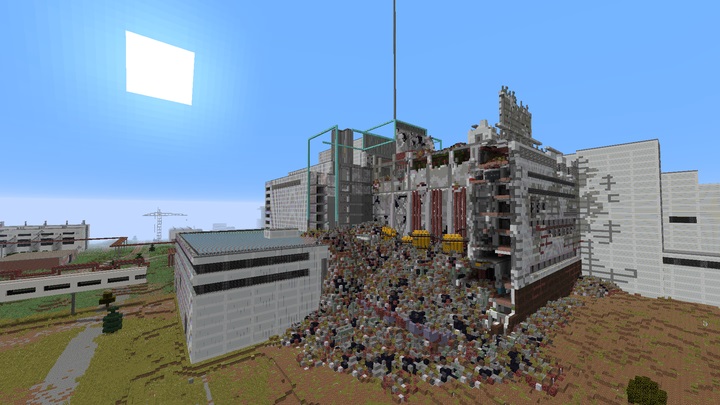 Chernobyl Universe looks incredibly detailed (Picture: Janisko)
You can download the map (which isn't finished just yet) to wander around the Chernobyl zone in Minecraft, by heading to the Chernobyl Universe page on PlanetMinecraft now. 
Janisko explains: "When building this very large map, I proceed with as much data as possible, which I draw mainly from the Internet, such as Google Maps and other useful things.
"Of course, not all information can be obtained from the Internet, but unfortunately, I do not have other conveniences of data acquisition, which means that when I am forced by this fact, I have to build a little interior improvisation and designation of some buildings or layout some areas I simply have to think."
For fans of S.T.A.L.K.E.R. Janisko also revealed there will be maps built from the video game series for players to enjoy.