The YouTuber and Minecraft speedrunner, Clay AKA Dream, clapped back at the team that investigated his speedruns and found them statistically impossible, saying he "provided everything the mods ever asked for."
Dream took to Twitter once more on the 13th December posting a thread refuting Geosquare's report that stated Dream did not provide his mod folders evidence, claiming this was "false" and that Geosquare "admitted this and apologized."
Just to clear up some misinformation regarding the speedrunning thing. In geosquare's video he says that I didn't provide them with my mod folder because I said I "delete it frequently". This obviously, makes me look suspicious, and a lot of people are bringing it up.

— dream (@dreamwastaken2) December 14, 2020
I provided everything the mods ever asked for to them, so this is false. I also never said that I "delete them frequently", and Geosquare has admitted this and apologized. The only time I was ever asked anything regarding my mods folder, was 10 days after my speedrun.

— dream (@dreamwastaken2) December 14, 2020 
I was asked if I had modified it, because they wanted to check modification dates. I obviously said that I had, because it had been 10 days, and I change what mods I'm using depending on the version I'm on. (dream SMP is 1.16.3, speedrunning is 1.16.1, servers 1.8, etc)

— dream (@dreamwastaken2) December 14, 2020
Geosquare is one of the moderators from the Minecraft Java Speedrunning team that deemed Dream's runs as "illegitimate". Geosquare not only formed part of the investigation but also posted a 14-minute video to his YouTube channel to "debunk any misinformation," and make the paper's findings more "accessible".
The video has surpassed the half a million view mark in less than 24 hours and has gotten Dream a lot of heat on Reddit, Twitter and YouTube comment sections alike. While fans, stans and haters take their stands in the argument, more content on this feud is to come tomorrow, thanks to YouTuber and DramaAlert host, Daniel "Keemstar" Keem.
Just had chat with @Dream he says he's innocent and will be working on a response.

— KEEM 🍿 (@KEEMSTAR) December 12, 2020
Dream concluded his thread with "an act of transparency", linking a download to his 1.16 19-minute run Minecraft world.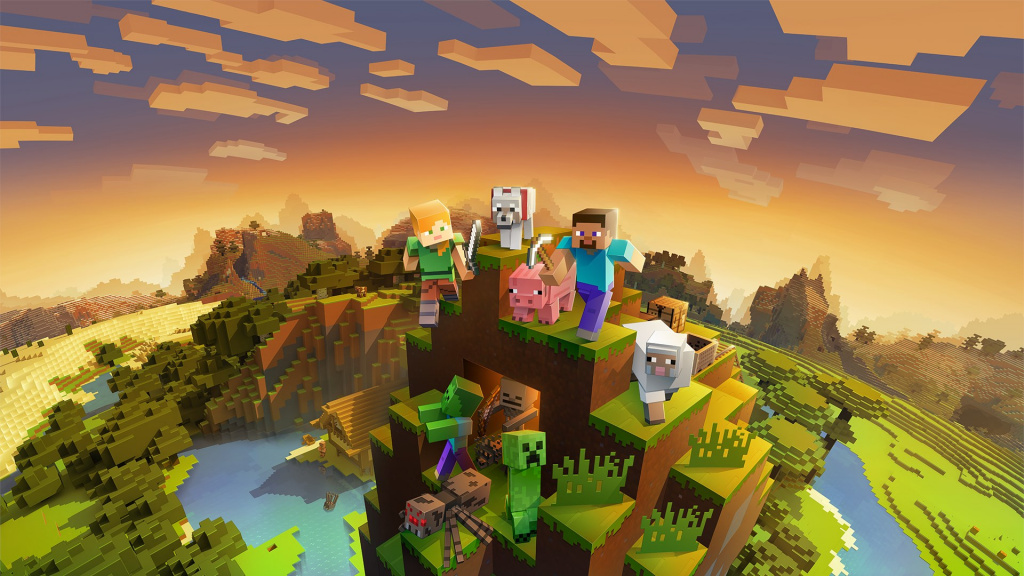 (Picture: Mojang)
The download includes his mod folders and logs uploaded "less than 10 minutes after the stream" with "no custom mods" in them.
In an act of transparency, I'm linking a download to my 1.16 19 minute world file below. This was uploaded *less than 10 minutes after the stream*. This includes the modpacks folder, as well as logs that list every mod that was loaded at the time, no custom mods.

— dream (@dreamwastaken2) December 14, 2020
December 14, 2020
We will continue to update you as more statements come from either party.