Manhunt is one of Clay's AKA Dream's staple series. Whether it is Dream escaping with 200 IQ plays or Dream trying to kill Minecraft's creator Markus "Notch" Persson, the format has amassed over 18 million views on his channel.
And since Dream is always looking for a reason to go above and beyond, his 25th Manhunt video got the fuels flowing.
DreamBranding.com is Dream's merchandise website filled with the Minecraft demigod's logo on hoodies, wristbands and even commemorative coins for his 19-million-subscriber milestone.
With the release of his latest Manhunt video "Minecraft Survivor VS 3 Hitmen…", the first-ever Manhunt piece of merch has been launched but with a twist.
Dream is promising that each Manhunt T-Shirt purchased will be an entry into a raffle of some sorts to win an opportunity to be featured in a 2021 Manhunt video with himself.
There's limited time to participate so, without further ado, here is everything you need to know for a chance to be in an instalment of Minecraft's hottest series, Manhunt.
How to be in the next Dream Manhunt video
With every T-Shirt purchase being non-refundable, non-exchangeable, non-transferable, the rules laid down are very strict in order to make the selection, contact and recording process as simple as possible.
One random fan will be selected to play in a Manhunt video with me! Check out the new Manhunt T-Shirt on my Merch store for more details :)https://t.co/cRoqSQuPLTpic.twitter.com/VkmLGQVogZ

— dream (@dreamwastaken) March 11, 2021
The offer announcement was made on 11th March and it will be running and available until 16th March 2021 EST. 
Here are the full guidelines for the DREAM MANHUNT T-SHIRT offer:
Each and every Manhunt t-shirt purchased will be assigned a unique number. Limit 10 Manhunt t-shirts per order.

In late April after all shirts have been processed, the team will randomly select one unique Manhunt t-shirt number for invitation into a 2021 Dream Manhunt video. 

Dream will announce the associated order number (and perhaps country and initials) via social media. 

The lucky customer does not need to see the announcement or know their order number, because they will make reasonable attempts to contact the customer using the contact information provided at checkout. 

Do not fall for scams that ask you to provide sensitive information or click, install or open anything! 

If contact attempts are not successful or the invitation is not accepted within 2 business days, they will repeat the same process every 2 business days approximately until an invitation is accepted. 

The non-transferable invitation and video participation have no retail or monetary value for the purchaser of the Manhunt t-shirt which is sold at fair value and is non-refundable. 

Adequate computer, internet, video and other capabilities will be arranged if necessary for the sole purpose of video participation.

Employees and their families are not eligible for selection.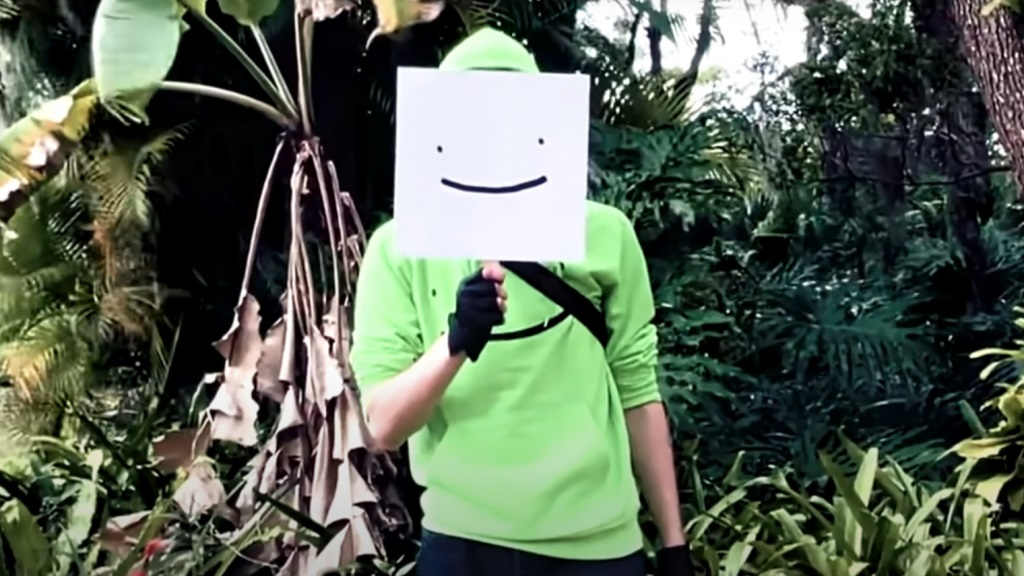 (Image: MrBeast/YouTube)
The guidelines also specify that all orders will be processed within 30 days and that, if ordered with other merchandise items, everything will ship at once -- so be warned if you pick and pay Express shipping.
If non-Manhunt items are desired to arrive earlier, make sure to place them on a separate order, but that is beside the Manhunt promotion.
While it's awesome to see YouTubers getting this involved with their community, one can only imagine the pandemonium the behind-the-scenes team will go through for an offer like this.
Recently hitting 19 million subscribers and with already 8+ million views on today's video, the number of submissions, purchases and data entry going their way is immeasurable.
For now, we can only show our appreciation for the team behind the brilliant idea and the one that will manage all this process in the next couple of weeks until the video is recorded, edited and released.