South Korean developer NCSOFT's extremely-popular MMORPG franchise arrives on mobile devices near you on 2nd December, in the form of Lineage 2M. It's also available on PC, by the way.
Players will be able to experience the war-torn world of Aden like never before, spanning across two continents, with over 31 classes, a variety of races, and full 3D 4k UHD graphics, the highest definition available on mobile devices.
If you are hyped to play Lineage 2M, then you might want to pre-register right away and pick up a free reward in the process.
How to pre-register for Lineage 2M.
If you want to jump into the world of Aden as soon as possible, you will need to pre-register for Lineage 2M. 
You can pre-register for Lineage 2M by heading to the game's official Google PlayStore page for Android devices, or to the Apple App Store page for iOS devices.
Further, the Google PlayStore page also has an option to download the game for Windows PC. 
Alternatively, you can head on over to the Lineage 2M TapTap.io page.
Scanning the QR Code will allow you to pre-register for the title, so developer NCSOFT definitely made the process easy.
Get free Soulshots for pre-registration
In the first section of this article, we explained how easy it is to pre-register for Lineage 2M and to make things even sweeter, there's a free reward that awaits all those who decided to go through the painless pre-registration process.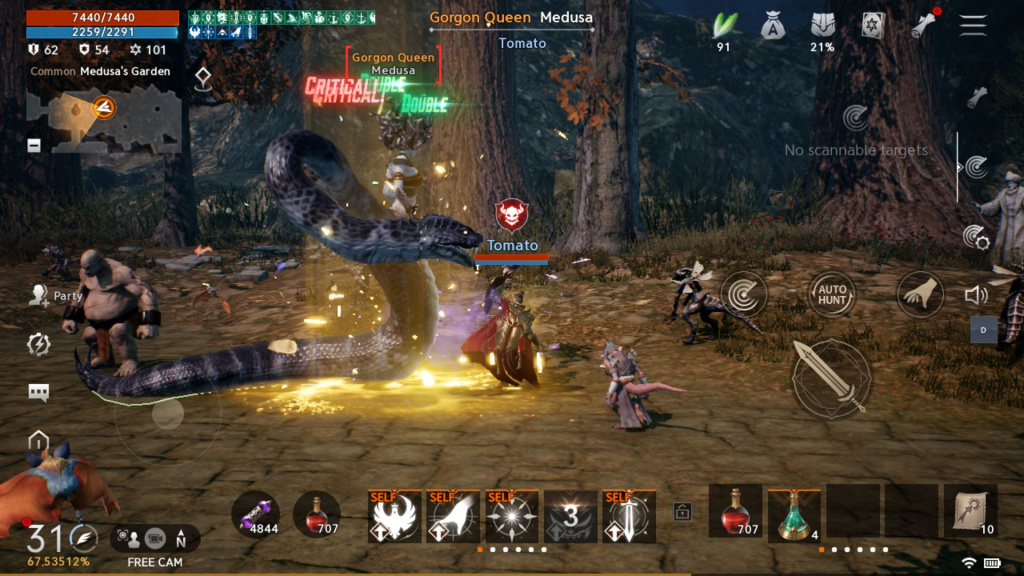 Everyone who pre-registers for Lineage 2M will receive 500 Soulshots as a reward. For those who don't know, Soulshots are a hallmark item of the Lineage 2 franchise.
Developer NCSOFT decided to drop the grading system for Soulshots, simplifying the process. Essentially, Soulshots increase your character's damage to enemies when used, and 500 seems like quite a lot but we aren't complaining. 
Don't forget to pre-register for Lineage 2M before its full release on 2nd December 2021, claiming those free Soulshots in the process. which should make your journey a bit easier.
Don't forget to check out our dedicated mobile games section for news, guides and much more.
Featured image courtesy of NCSOFT.