We come back with another shopping meets basketball experiment where we want to figure out how to transform different budgets of MT coins into a combative squad that can take on bigger challenges in NBA 2K22.
We already started with a budget of 30,000 MT coins and we believe we ended up with a pretty decent squad, now we take it up a notch in our quest to build the ultimate MyTeam lineup.
So take a seat and get comfortable while we shop around the auction house finding the best cost-benefit ratio while getting amazing NBA talent.
NBA 2K22 - Best lineup under 70,000 MT coins in MyTeam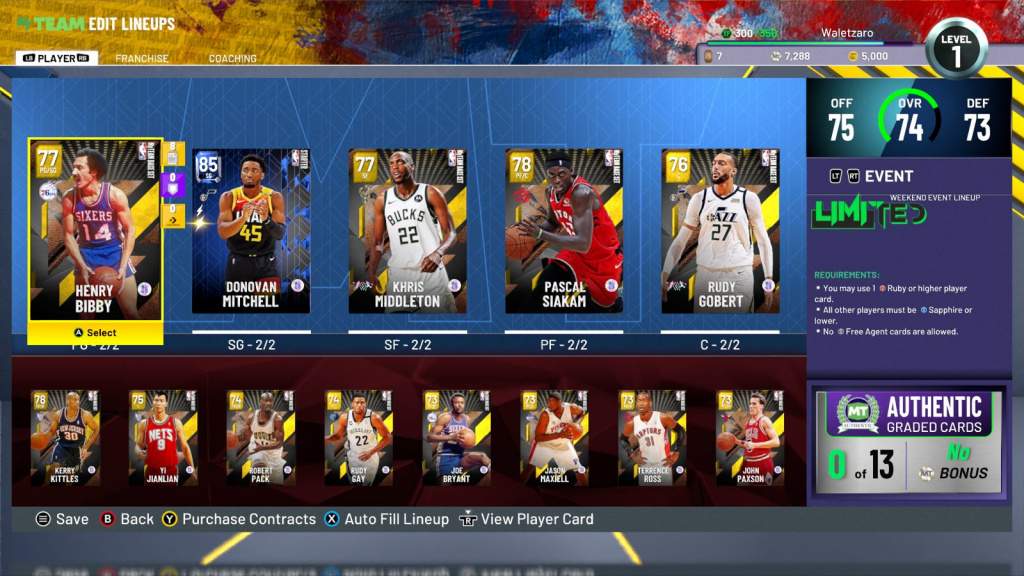 Once again we will utilize the same ground rules as last time because we will be trying to build this team in a way that everybody can replicate.
That of course means that other methods to acquire player items won't be considered like token rewards or Domination rewards or other prized items.
With that in mind, we will only concentrate on Base Set, Colossal, Primetime and Flash players for this and the last exercise of the series.
The Argentinian legend will obliterate opposing defences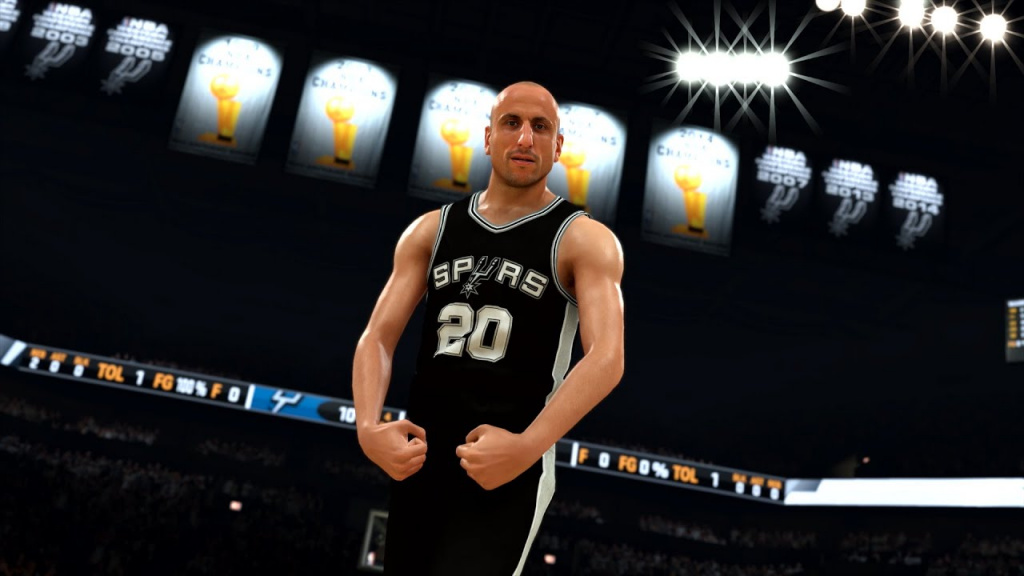 To start off this team we actually followed some of the traits and attributes we were looking for while building the previous squad, so the playing strategy is intact just we were looking to improve each position on the court.
Ruby Base Set 88 OVR PG Isaiah Thomas - 9,200 MT coins
The first addition to our team is going to be the fastest ball-handler in the Ruby tier (90 Speed with Ball attribute) to manage our offensive possessions as he can destabilize a defence with its speed.
Ruby Colossal 88 OVR SG Manu Ginobili - 6,000 MT coins
One of the most accomplished international players in the history of the NBA joins our squad with his amazing scoring ability. He can shoot from deep, has a killer mid-range or can get to the rim with his patented euro step.
Amethyst Base Set 90 OVR SF Sean Elliot - 10,500 MT coins
Another former Spurs' player joins the team as Elliot will give us another scoring option from all three levels plus providing fantastic perimeter defence.
Ruby Base Set 88 OVR PF Karl Malone - 16,000 MT coins
The Mailman will become that unstoppable force in the paint as he will be our pick and roll specialist both on offence and defence. Physical, intense and dominant will be the stamp of our frontcourt.
Sapphire Primetime 85 OVR C Marvin Bagley III - 4,750 MT coins
The only carryover from the first team is Marvin Bagley III who keep offering the best talent-price relation at the position as can score on all three levels making him hard to defend.
STARTING LINEUP TOTAL SPENT - 46,450 MT coins
The Big Fundamental will dominate from the bench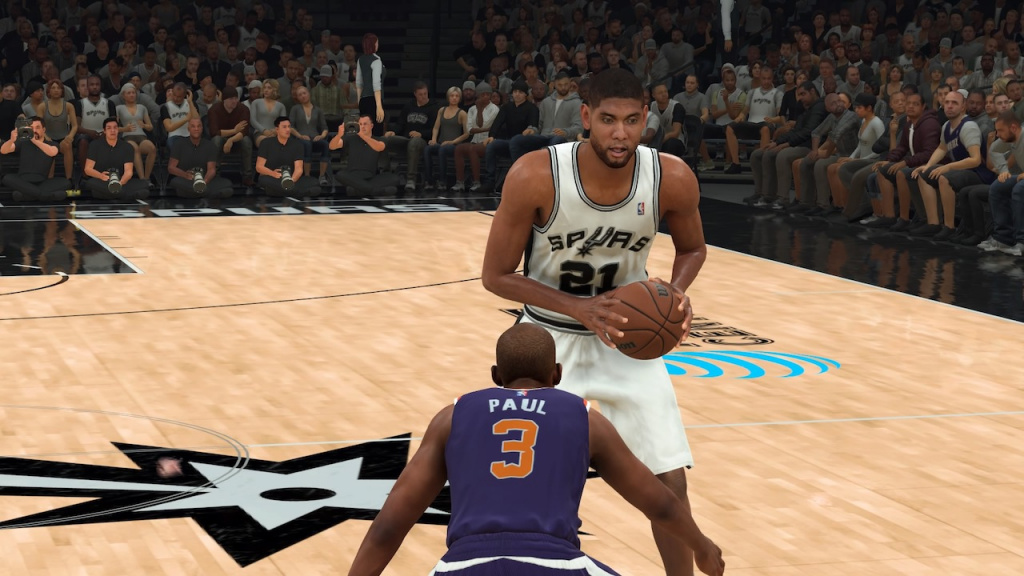 Ruby Base Set 88 OVR PG Jason Terry - 8,500 MT coins
Sapphire Base Set 85 OVR Nick Anderson - 1,500 MT coins
Ruby Base Set 88 OVR Steve Smith - 5,500 MT coins
Sapphire Base Set 85 OVR Tim Duncan - 3,000 MT coins
Sapphire Base Set 85 OVR Bill Laimbeer - 2,500 MT coins
This bench is good enough to battle the starting lineup and we are really proud of that as the talent drop from the starters is not that big as the last team.
Terry and Anderson may be a step slower than Thomas but they compensate that with an undeniable ability to score from anywhere on the court, while the frontcourt offers a duality on both ends as well as an edge while looking to crash the boards.
BENCH TOTAL SPENT - 21,000 MT coins
GRAND TOTAL - 67,450 MT coins
That ends our second run at the auction house in what we think was a total success as we were able to completely drop the Emerald tier and more than 60% of our starting lineup is already above Sapphire.
There is still one more exercise we want you to look out for as we bump up our budget one last time to try and build a team with la créme de la créme of the NBA.
In the meantime, make sure to give a look at our dedicated section as we will bring you everything you need to know about every NBA 2K release, news, MyTeam tips and more.
Featured image courtesy of 2K Sports/Waletzaro.