There is probably one thing that all of the NBA 2K community shares and that is the strive for the best possible outcome every single possession, every single game.
That could be definitely difficult especially when you streak a couple of bad shots or you drop a couple of L's in a row you just enter a dark territory in your thought process that makes you take worse decisions.
Most of those outcomes can be aided with better talent among your ranks as not everything falls on your virtual baller skills so we will tell you another way to recruit better teammates with Token Rewards.
Collect and exchange MyTeam Tokens for amazing rewards
First off, it is important for us to explain what exactly are the MyTeam Tokens. These are the third in-game currency for NBA 2K for a while but it is not meant to help you obtain gear for MyCareer or packs for MyTeam.
You can collect the MyTeam Tokens as rewards in different game modes like and mini-games like TripleThreat Offline and Online, Domination or Ascension!
After you save some, you can head over to the Pack Market tab and click on the Rewards button that will take you to the player exchange menu.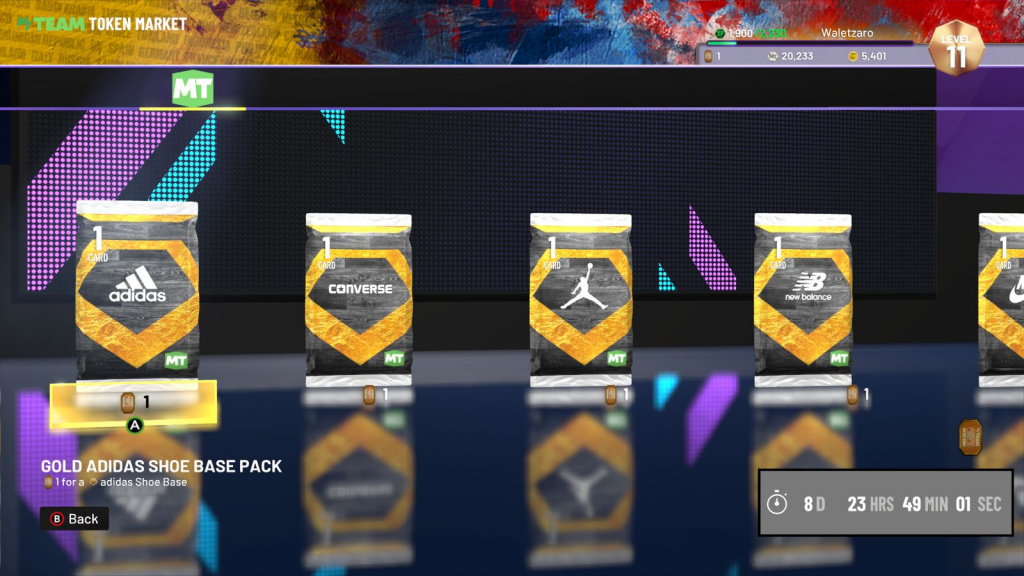 There you will be able to identify the different stone tiers for players and each option contains a full list of options, to unlock each tier you will have to redeem a certain amount of players from the previous tier. As the tiers increase in talent the cost will rise too.
Also, you can exchange your tokens for other stuff at the Token Market, where you will be able to get branded shoes, boosts or even add a higher rated Free Agent player item to help you in the short term.
Whichever way you decide to spend your tokens is great just remember to save some for the future as each season tends to have a different market layout for you to search through.
In the meantime, make sure to give a look at our dedicated section as we will bring you everything you need to know about every NBA 2K release, news, MyTeam tips and more.
Feature image courtesy of 2K Sports.