It has barely been a day after the worldwide release of NBA 2K22, and the welcome has been more than warm as the game seem to have met most of the community expectations so far.
The game mechanics, the brand new atmosphere and the never-ending strive for victory has meshed greatly in the first 24 hours.
One of the most expected comebacks of this game was the Limited game mode within MyTeam, where you will play for a ring every single game trying to get a Grand Prize every single season.
The Limited Challenge within MyTeam returns in NBA 2K22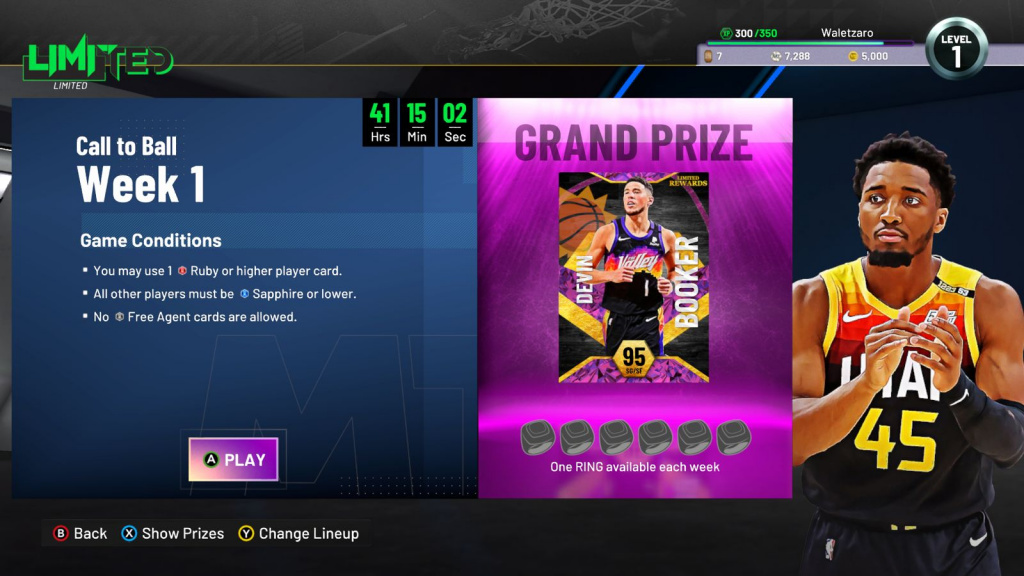 Season 1: Call to Ball debuted greatly as it has brought a bunch full of rewards, challenges and heart-racing battles that just keeps you wanting more and more.
Within MyTeam, there is a weekend-only mode that allows you to play online matches against other players under certain conditions that will level the playing field for everyone.
For this first week, you can only possess one player that is Ruby tier or above whilst the rest of the squad must be Sapphire or lower, plus no Free Agent items will be allowed.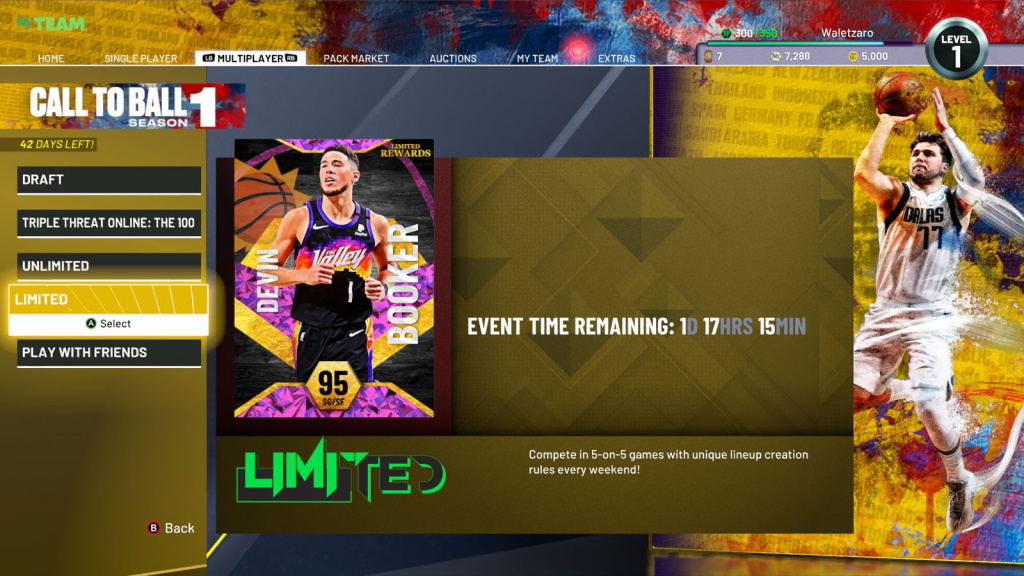 After each win, you will be able to blindly select a prize that could range from badges to limited edition packs, all the way to an MT Limited ring.
Those are the first step as you will need to collect six of those in order to redeem this Season's Grand Prize, which happens to be the Suns' franchise player Devin Booker.
Trust me, this early in the game, you will definitely want to get the PD 95 OVR shooting guard that will add a three-dimensional offensive threat to your team.
Make sure to give a look at our dedicated section as we will bring you everything you need to know about every NBA 2K release, news, MyTeam tips and more.