We are already in November looking to close out the year in the best way possible as we went right past Halloween and the Alter Ego themed items are enjoying their last days in the pack market.
Now back in our regular programming, we start the month white-hot as the third edition of the NBA Primetime program has arrived with more extras than their predecessors in NBA 2K22 MyTeam.
The Primetime III packs and bundle are now available in the pack market, but you should stay tuned to tonight NBA games as their outcome could offer us even more rewards.
Primetime III in NBA 2K22 MyTeam could have two Evo items depending on tonight NBA games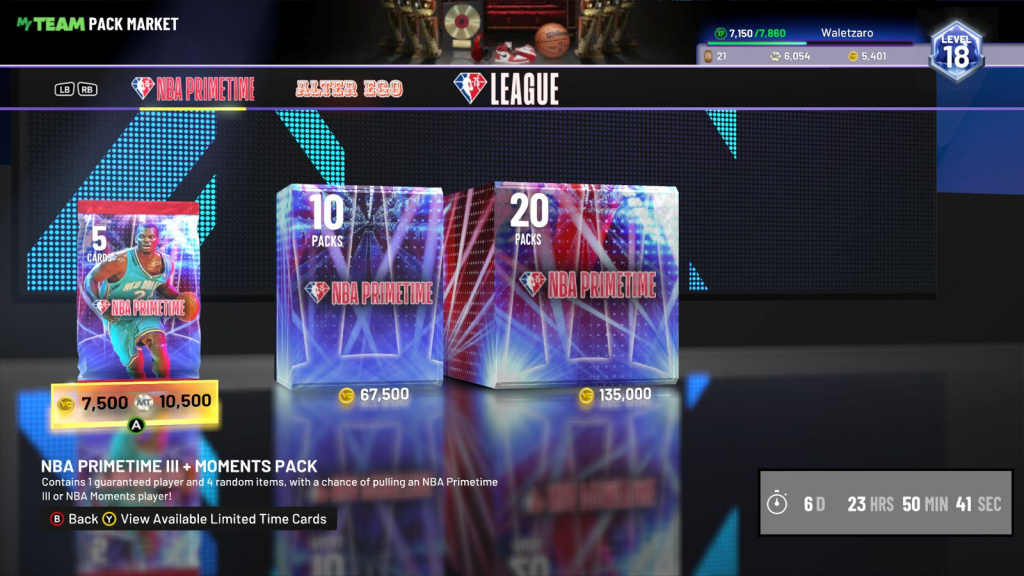 You can head over to the pack market menu so you can get some packs or bundles of this third release of the NBA Primetime program where each pack contains five items, with a chance to pull a player from the NBA Primetime III program.
You can buy each pack individually for 7,500 VC or 10,500 MT or you can buy a 10-pack or 20-pack for 67,500 VC or 135,000 VC, which will represent a 10% savings against individual purchases.
Here we give you a list of the NBA Primetime III exclusive player available within packs:
Pink Diamond 95 OVR Jamal Mashburn - New Orleans Pelicans
Diamond 93 OVR Mark Aguirre - Dallas Mavericks
Diamond 92 OVR OG Anunoby - Toronto Raptors
Amethyst 91 OVR DeAndre Ayton - Phoenix Suns
Ruby 88 OVR Tyler Herro - Miami Heat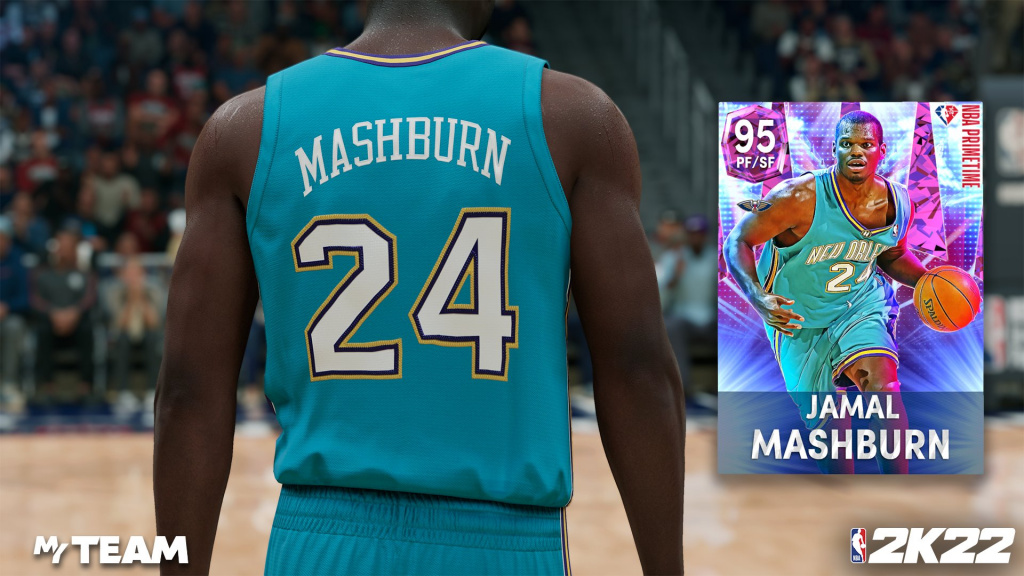 It seems like things are starting to normalize from the get-go as this is the second program in a row where the items are not overly inflated when they hit the auction house.
Even though PD Mashburn goes for over 100,000 MT coins you can still get a Ruby Tyler Herro for under 10,000 MT which is a great price for a deadly deep shooter like the Heat's young star.
Speaking of which, you should watch the games tonight as 2K promise to add Evo editions of Tyler Herro if he were to make four triples or one of DeAndre Ayton if he were to snatch twelve rebounds.
If the latter were not able to play tonight as long as any Phoenix player grabs those 12 boards the item was promised to the community.
In the meantime, make sure to give a look at our dedicated section as we will bring you everything you need to know about every NBA 2K release, news, MyTeam tips and more.
Featured image courtesy of 2K Sports.