Update: The developers have now stated that, due to server troubles, players will be offered a one-off character migration.
Original story:
Amazon's debut into the video games industry may just go down as one of the worst game launches in history, triumphing over CD PROJEKT's botched Cyberpunk 2077 launch. This follows after the highly anticipated (and long-sought-after) release of the New World MMO left thousands of eager players waiting in seemingly endless queues and unable to play the game.
What could only be described as an utter catastrophe prompted thousands of disgruntled gamers to bombard the New World Steam page with an assortment of negative reviews (and memes). The question many players are asking is: what is the reason for these long queue times anyway and what are players saying?
New World is getting review bombed over long queue times
According to several user accounts, Amazon's "genius idea" to make separate launch times for each region and having a global lock on character names has forced several players to flock to neighbouring server regions to secure their character names. This ultimately resulted in an over congestion of players queueing to join the server.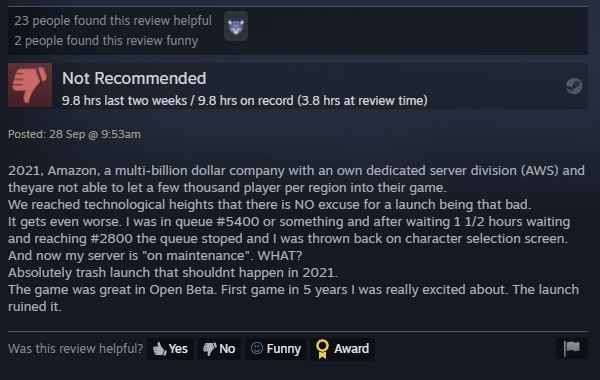 Accordingly, Amazon has also bottlenecked its own game servers by limiting server slots to only 2000 users. "1.7 trillion-dollar company with potato servers. Refunded this trash instantly," a Steam user wrote in their review. Another user wrote: "Biggest server hosting company in the world and they cap the servers at 2000."
Other would-be New World players found it difficult to comprehend how Amazon, a company that is arguably the world's leader in the cloud computing space, failed to appropriate server capacity sufficiently for their own game.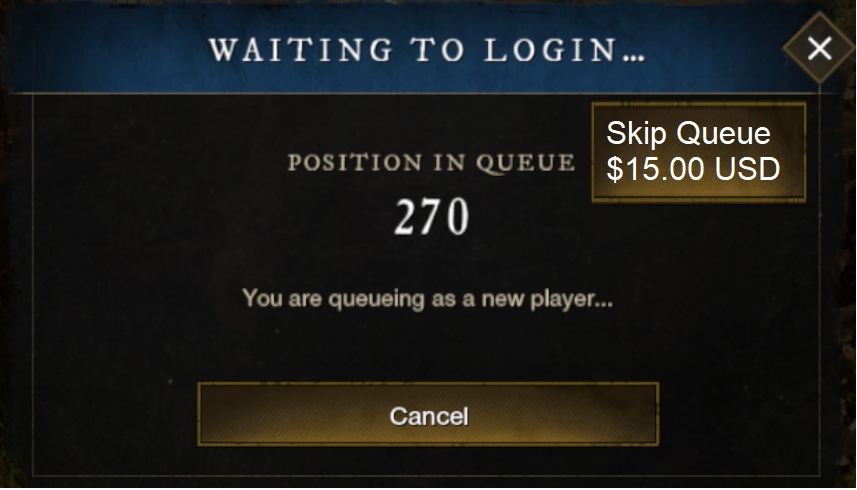 "Amazon owns AWS [Amazon Web Servers] the biggest server farm in the world [and] they host Netflix, Facebook, Twitter and Twitch.
Yet they can't spare enough server capacity to launch their flagship game. Very disappointed," a reviewer said. Many other reviews reciprocated this sentiment.
New World players that have managed to get through the queue and into the game have also reported intermittent connectivity issues, which result in them disconnecting from the game (and subsequently rejoining the queue).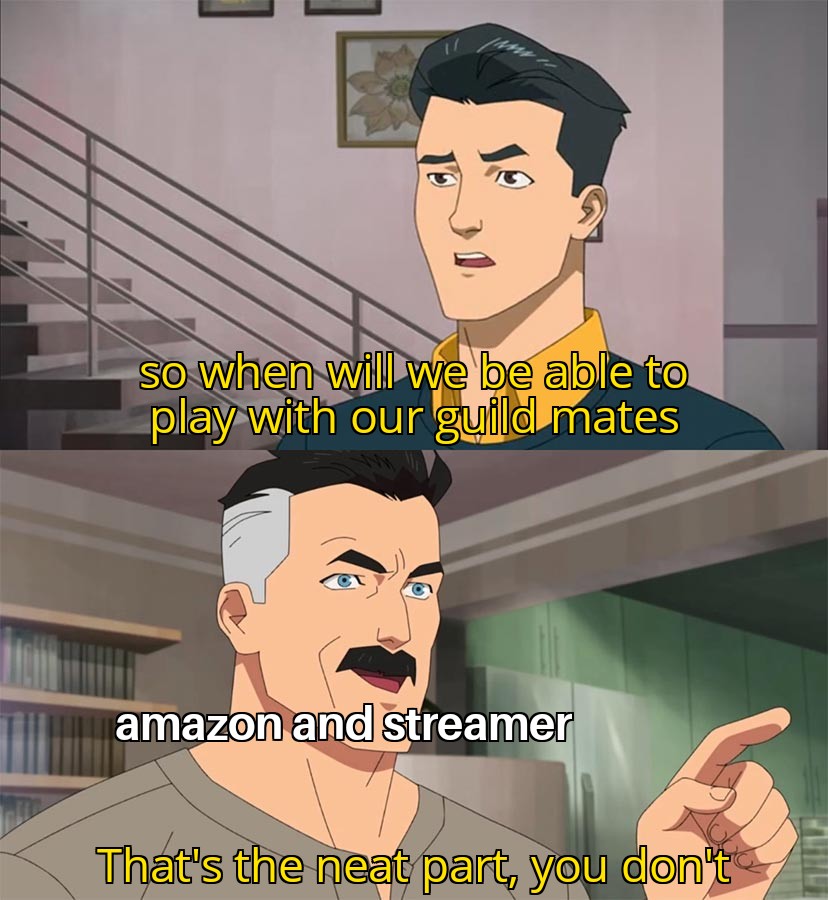 A Steam user indicated that Amazon could have avoided this catastrophe by appropriating any of the following actions:
Simultaneous global launch
Region lock around the launch
Increasing server capacity for high load servers around the launch
Character pre-creation for pre-purchase players to gauge player distribution in advance
"I enjoyed the beta and I'm sure I'll enjoy the game once I actually get to play it, but Amazon Games' lack of experience in the gaming industry shows," they added.
Amazon "working hard" to address New World's long queue times
Amazon indicated that they are aware of the server issues and issued a statement via the official New World Twitter page on 28th September at 15:09 BST.
Thank yu everyone for the tremendous launch day support! We are aware of login queues and server issues, the team is working hard to get them addressed and get everyone in and playing! Thank you for your patience.

— New World (@playnewworld) September 28, 2021
While there is currently no way around the server issues or login queues in New World, it is at least reassuring to know that they are working on a potential fix. We'll be sure to keep you updated regarding further developments around this issue.
If you need a refresher on New World, make sure to check out our guides for the game on our dedicated section. 
Featured image courtesy of Amazon Games.