It's been nearly a month since the closed beta for
New World
ended and players should be getting geared up to play the full release of the MMO. 
However, earlier this month, Amazon Games announced that New World was being delayed another time due to the game not being ready yet. It will now launch at the end of September on the 28th, which was disappointing for fans just coming off the closed beta. They wanted some more time in Aeternum and had to wait another two months to do so. 
Or do they? The New World developers clearly see the desire to play the game again and also want to ensure they have the game ready by launch. As such, the devs announced an open beta at Gamescom 2021, allowing any and all players to join the MMO's world. They also revealed a new skin that players could unlock for the open beta and beyond. 
When can players expect to gain access? The details are down below. 
When does the New World open beta release?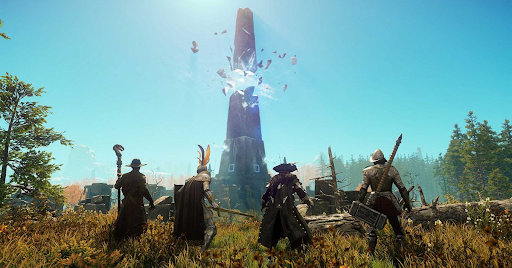 The beta in September will allow any player, whether they've pre-ordered New World or not, to hop on the game and play. Of course, players who pre-ordered and played during the summer know all about the game and its inner workings. However, this will be the majority of player's first time seeing Aeternum for themselves. 
For those wondering when the closed beta will go live, the details are found below. 
Start date: 9th September at 2 pm UTC (10 am ET)

End date: 12th September at 7 pm UTC (3 pm ET)
The main point of this beta, as the developers have stated, is to allow them an additional stress test for the servers prior to the game launching a couple of weeks later. While the chance to let players access to the game again is a bonus, the developers are mainly trying to stress the servers and make sure that they're up to par with their standards. 
They've stated as much on Twitter, telling fans that:
"Open Beta is an important test for our server infrastructure and will feature a higher server capacity than the Closed Beta, but will not represent the full server capacity available at launch. Players may experience queue times during the Open Beta test."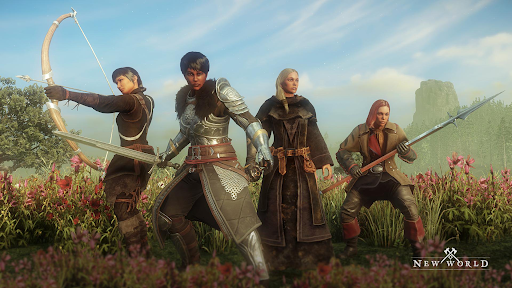 Players can request the New World application through Steam's new Playtest feature. However, as it was with the closed beta, progress from the open beta will not carry over to launch, so players won't get to keep any of the items they earn. 
Patch notes for the open beta will be released on New World's forums but the devs have stated nothing will be added from the closed beta. So players can expect the same game from the summer but with better and higher capacity servers. 
If you need a refresher on New World, make sure to check out our guides for the game on our dedicated section.