A common question that the developers at Square Enix have received in the days and months leading up to Outriders' launch surrounds the topic of Player vs Player (PvP) combat. 
For some, the RPG looks like it would be well-suited for PvP fighting, as the third-person action and gameplay mechanics are reminiscent of MMORPGs. However, there's another crowd that simply wants the story to unfold without the hassle of other players getting in the way. 
Outriders releases on 1st April, so the time is near for those hoping to jump into Square Enix's newest RPG. Although, for those hoping for any kind of PvP combat, the launch might not be as exciting as previously thought.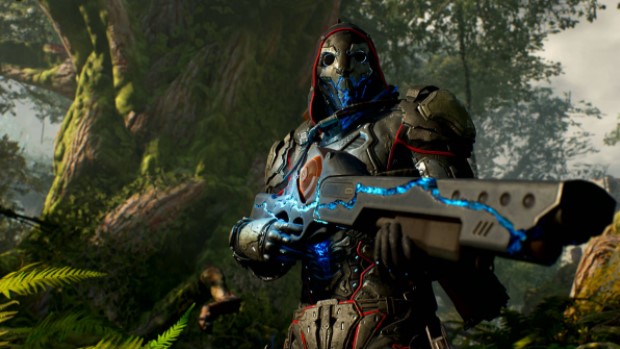 Outriders releases for all major systems on 1st April. (Picture: Square Enix)
According to the developers, there will be no PvP content in the game whatsoever. In the website's FAQ section, Square Enix states that even from the earliest stages of Outriders' development, the game has been designed solely with Player vs Environment (PvE) combat only. 
This means that the entirety of Outriders will only feature fights and story elements that focus on NPCs, enemy bosses and hordes of creatures for players to battle. While up to three players can join one party, they won't be able to fight each other, only play alongside one another. 
Square Enix goes on to say that they want Outriders to be one of the "best single-player and Co-op RPG shooters out there." Obviously, a ton of work has gone into the story and combat, which the developers want to showcase through PvE gameplay. 
In the demo of Outriders, the foundation for a successful RPG, looter-shooter are present. However, we'll know for sure after launch if the game's hype is warranted and if the dedication to PvE gameplay was worth it in the long run.