From winning the Overwatch League in Season 1 to a complete roster shakeup for Season 4, the London Spitfire has become a shadow of its former self.
After a disappointing third season which featured a brand-new roster following the departure of all members of the OWL winning squad in 2018, the London Spitfire have announced that all the players and the coaching staff will be leaving the organisation for 2021.
It is with heavy hearts that we must announce that we must bid farewell to our players. We have offered free agency to most of our players to ensure that they can find a new team to thrive in with the least amount of resistance. #AcesHigh pic.twitter.com/PqRIKHGAEn

— London Spitfire (@Spitfire) October 15, 2020
The players listed on the official social media announcement are:
Park "Babel" Sang-jun
Park "Clestyn" Sang-jun
Jung "Although" Hyun-wook
Kim "Jihun" Ji-hun
Lee "Highly" Sung-hyeok
Lee "Schwi" Dong-Jae
Yunghoon "Krillin" Jung
While officially, some players like Lim "Glister" Gil-seong or Se Won "Bernar" Shin are still under contract, they are likely to be traded to other Overwatch League teams.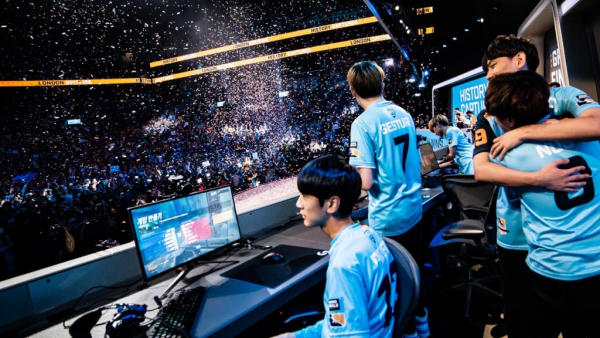 London won OWL Season 1 with a completely different roster (Photo: Blizzard Entertainment)
According to The Esports Observer, Cloud9 is looking to build a European roster for next season, with their Overwatch Contenders squad, British Hurricane, poised to become the core for the new London Spitfire come 2021.
This responds to a new strategy developed by the org, as they want their feeder team to function as a platform for up and coming talent from the EU region, giving them a more clear identity within Europe and Western audiences as a whole.
Whether their new strategy pays off remains to be seen, of course, but with the likes of former OWL players Kristian "Kellex" Keller and Riku "Ripa" Toivanen, the all-European London Spitfire could become a force to be reckoned with when OWL Season 4 rolls around.