With the Overwatch Lague nearing playoffs, the League has revealed its 10 candidates that will compete for the Regular Season MVP Trophy.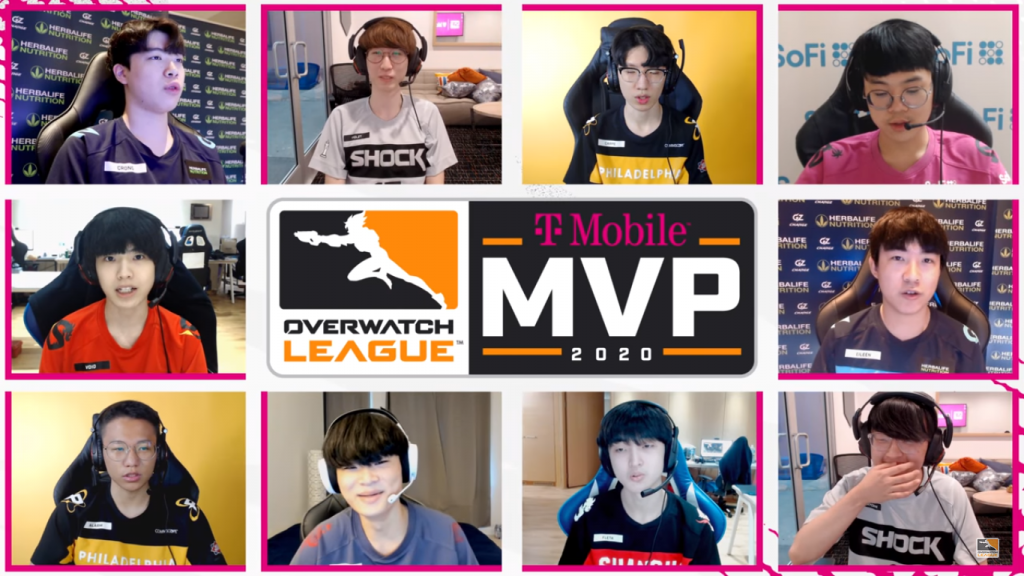 This time around, OWL has picked two support players, three tanks, and five damage-dealers for the final shortlist of candidates,with nine hailing from South Korea, the most dominant region in Overwatch, and a single China representative.
Following last year's coronation of now-retired and turned Valorant pro Jay "Sinatraa" Won and Bang "Jjonak" Sung-hyeon's win in 2018, the MVP Trophy will now come with a prize of $100,000, alongside a commemorative skin designed especially for the winner.
Fans are encouraged to vote via Twitter by using the hashtag #OWLMVP and tagging their favourite player. Then fan vote will count for 25% of the overall tally, with the rest coming from coaches, analysts, and media personalities.
Overwatch League (OWL) 2020 MVP Candidates
Here's the full list of players in the shortlist for the MVP Trophy:
Minki "Viol2t" Park (Support) - San Francisco Shock
Jae-hyeok "Carpe" Lee (DPS) - Philadelphia Fusion
Ki-cheol "Cr0ng" Nam (Tank) - Guangzhou Charge
Jun-woo "Void" Kang (Tank) - Shanghai Dragons
Byung-sun "Fleta" Kim (DPS) - Shanghai Dragons
Ki-hyo "Xzi" Jung (DPS) - Paris Eternal
Jun-ki "Yaki" Kim (DPS) - Florida Mayhem
Kyung-bo "Alarm" Kim (Support) - Philadelphia Fusion
Yiliang "Eileen" Ou (DPS) - Guangzhou Charge
Hyo-bin "ChoiHyoBin" Choi (Tank) - San Francisco Shock