Being an Overwatch League MVP not only signifies your importance inside the professional scene but also nets you a personalised skin in-game.
After flex support Bang "Jjonak" Sung-hyeon got a Chtulhu inspired skin for his performances during the 2018 Season with New York Excelsior, Blizzard finally unveiled the one made for Jay "Sinatraa" Won, a Men-In-Black alien-looking skin for Zarya, the signature hero for the San Francisco Shock star in 2019.
As a recurrent joke in the Overwatch community, the now-retired Sinatraa is often referred to as an alien, a meme he has embraced to the point of creating a clothing brand alongside Team USA World Cup Champion Indy "Space" Halpern with this concept in mind.
Among the many details the skin boasts is the fact that Zarya has both the MVP and the OWL trophies patched on one of her sleeves. Sinatraa not only led the SF Shock to victory in the Stage 2 finals and Overwatch League title but he was also a key component of the North Americans finally getting their hands on the OWWC.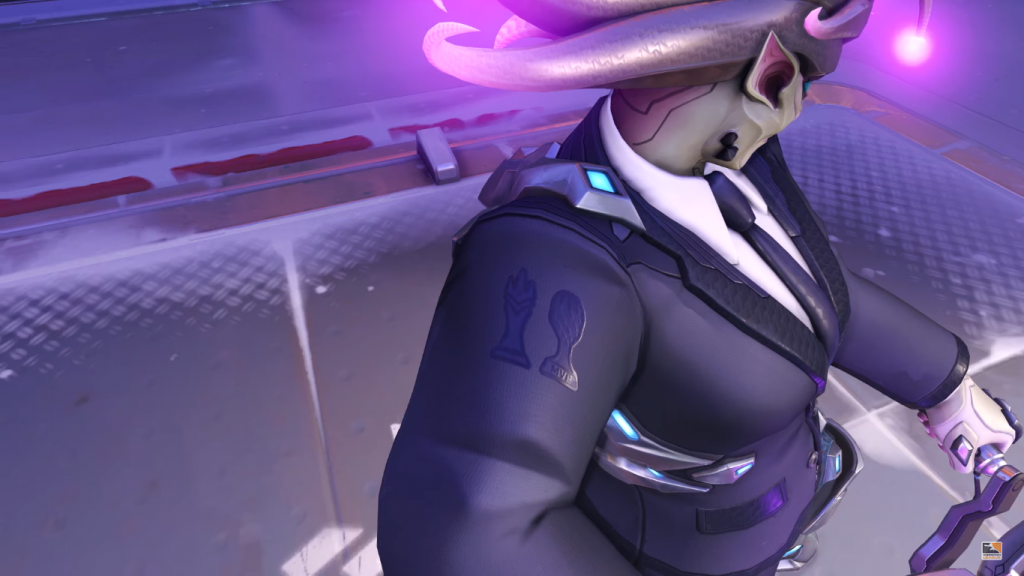 The Sinatraa MVP skin has a number of details that celebrate the player's storied career.(Picture: Blizzard)
Players can get their hands on this Legendary skin from now until June 30th with a prize of 200 OWL tokens, which can be acquired for real money, or, if you've been tuning in to the Overwatch League, can get for free.
On top of the newly released skin, a small patch that included tweaks to heroes and quality of life updates. A big welcomed change is the "Priority Requeue for Collapsed Games," which will allow players to "skip the line" the next time they queue up for a game in case their previous match gets cancelled due to a leaver.
Heroes like Echo received slight nerfs, with both the Shimada Brothers, Genji and Hanzo, getting buffs that will be sure to impact the meta. 
Overwatch 16 June Patch Notes
ECHO

Focusing Beam

Range reduced from 20 to 16 meters

GENJI 

General

Damage increased from 28 to 30

Secondary Fire

Spread reduced from 12 to 9

Deflect

Duration increased from 1.5 to 2 seconds
Can now be cancelled manually

HANZO

Storm Arrows

Damage increased from 60 to 70

ORISA

Halt!

Increased sound effects volume