With the next season of the Overwatch League right around the corner, fans are eager to see their favourite squads compete once more after a long offseason.
A lot of the excitement surrounding OWL 2021 comes in the form of new players making their highly anticipated debuts. Washington Justice's Tae-sung "Mag" Kim, Boston Uprising's Byeong-ju "Valentine" Kim, and Los Angeles Gladiators' Young-hun "MuZe" Kim, to name a few, have been touted as potential Rookie of the Year candidates by plenty of fans and analysts alike.
While it's true some debutants hit the ground running, a lot can miss a beat or two initially, with pressure to perform rising as matches go on. It can be a lot to bear, which is why having seasoned players can help with their development hugely.
On this note, three of the most experienced North American players on the scene, Indy "Space" Halpern, Matthew "Super" DeLisi, and Jake Lyon, commented on the importance of guiding new talents while they adapt to the highest level of competition.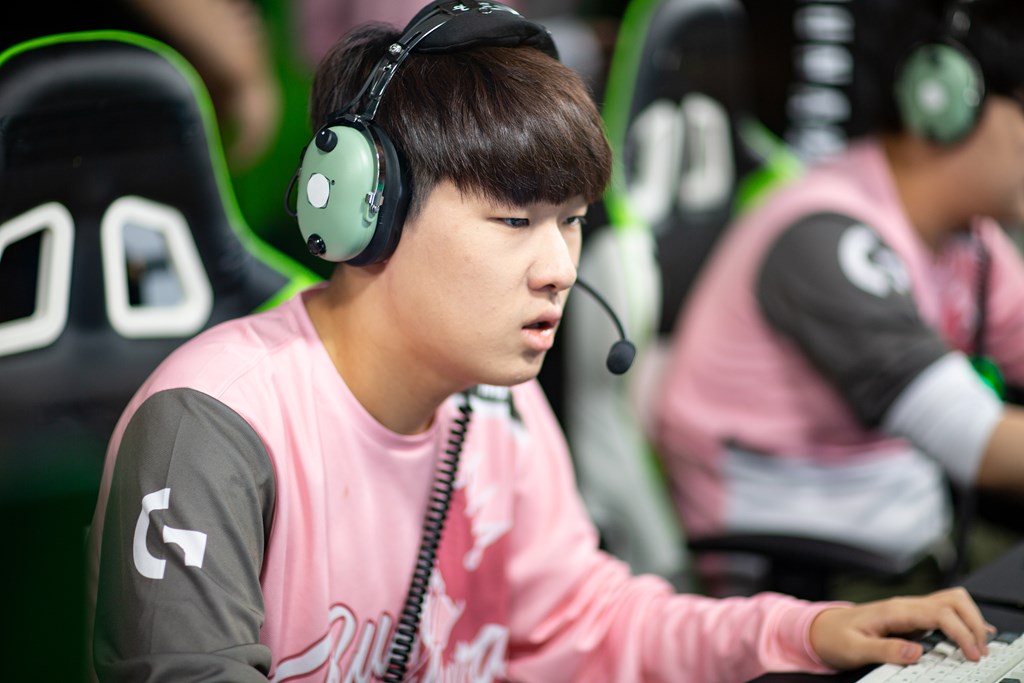 Mag playing for RunAway during Contenders (Picture: Blizzard Entertainment)
"A lot of players come in thinking that 'oh I get to play Overwatch professionally, the game that I love, it's gonna be fun' but really when you get into this is like more work and you kinda do it as a job now, it's everyone's life, it changes their mentality. I like to help the younger, rookie players and build off of that," Gladiators' Space explains.
On top of "bringing that professionalism up," Houston Outlaws' Jake bounced off what Space laid out by adding that mixing the younger talent's enthusiasm with the veteran's calmness could potentially be the key to success for many teams in the Overwatch League.
"Rookie's bring new creativity. There's something to be said for combining those two things, you want players to have the experience to be calm under pressure, but you also want the players that are really hungry to innovate and change the game."
"I feel like veteran players bring a level head to the game, they can be an emotional rock for the team," two-time OWL champion Super adds. In his mind, the SF Shock main tank thinks that more inexperienced players may struggle to control their emotions.
"Younger players kind of have a tendency to get maybe too excited, too nervous, whatever may be. When you have that experience is a lot easier for you to kinda bring that level down and help guide the rookie talent and show them how to do it."
Have the Gladiators found their Muze?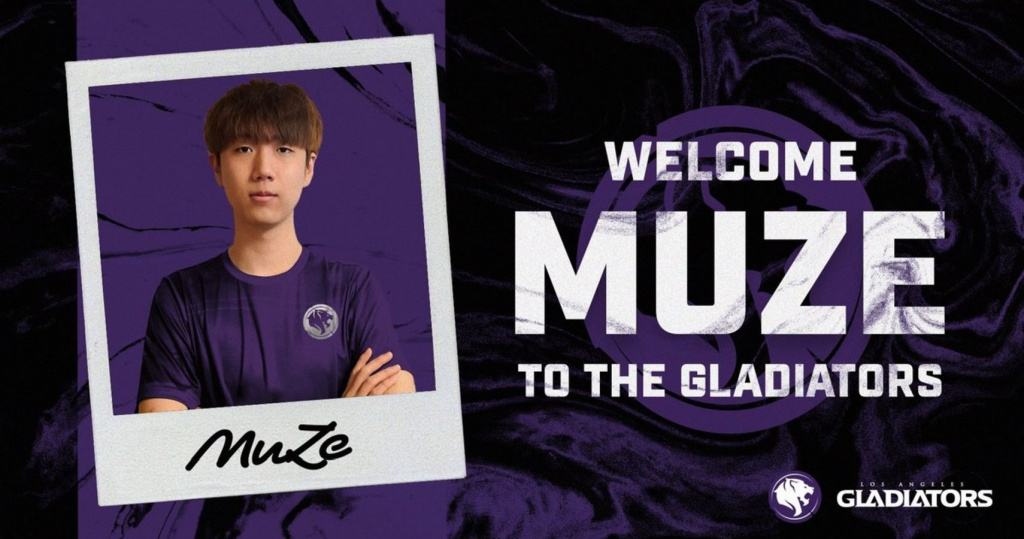 (Picture: LA Gladiators)
A team that's set out to dominate the NA region is the revamped LA Gladiators, which boasts a perfect mix of familiar faces with exciting new prospects, including former WGS Phoenix main tank Muze.
The Glads have shifted main tanks perhaps more so than any other team in OWL, with the 18-year-old poised to become their fifth one since 2018 (sixth if we count João Pedro "Hydration" Goes' sporadic cameos filling this role during 2019).
Space, who has played alongside renowned main tanks like Min-seok "OGE" Son, Pan-seung "Fate Koo, and of course, his fellow Overwatch World Cup teammate Super, explains that he's taken on a different role while playing alongside MuZe.
"MuZe is very young mentally, like a little baby boy," he said jokingly. On a more serious note, the 21-year-old added: "He's probably one of my first main tanks that I get to help raise up and actually see grow as a player."
Hailing his mechanical skill, Space believes there are still "bumps on the road," revealing that as a younger player, the need to see immediate results can take a toll on MuZe.
"He's a rookie so he's not really used to trusting the process. Instantly start winning, immediately, kinda doesn't work like that. You gotta grind and get through the [rough] patches. I've been helping him with that.
You can catch MuZe's Overwatch League debut when the Gladiators face off against the San Francisco Shock this 16th April