As the Overwatch League is getting ready for the Summer Showdown, the last set of matches in June will come with a special surprise for fans that decide to tune in: some sweet free Tokens.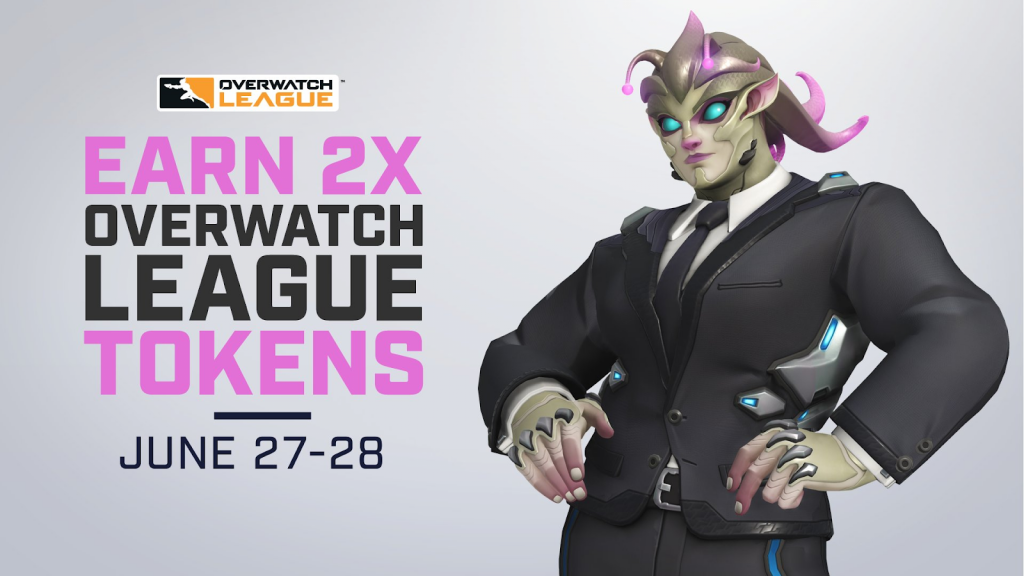 (Picture: Overwatch League)
It took a while, but free OWL Tokens made a return for the 2020 Season amid a transition that saw the League leave Twitch behind, signing an exclusivity deal with YouTube Gaming.
A couple of weeks ago, Overwatch League MVP turned Valorant pro, Jay "Sinatraa" Won, finally got his special in-game skin revealed with a 200 Token price tag. No better way to get your hands on the commemorative skin that will stop being available on the 30th of this month.
What could possibly be better than tokens? 🤔

Try DOUBLE TOKENS ✌

From June 27-28 tune in to any #OWL2020 match and earn twice as much toward your favorite skins 🙌 pic.twitter.com/i1j7kIXMaw

— Overwatch League (@overwatchleague) June 25, 2020
During the weekend, viewers will get ten Tokens per hour watched as opposed to the regular five. It's worth noting, time watched is accumulated, according to the OWL website: "If you watch 30 minutes in one session and return later for another 30 minutes of viewing, you'll get credit for that total accumulated hour."
The real bummer for a lot of fans is the fact that viewing the matches from YouTube won't net you any tokens, rather, you must tune in via the Overwatch League site or the mobile app for Android and iOS.
How to get Overwatch League Tokens
Follow these simple steps to start getting free Tokens.
Create or log in to your Blizzard account on overwatchleague.com or in the Overwatch League app.
View a live stream of a match during the promotion period.
If you're a console player, you are required to link your Xbox, PlayStation, or Nintendo accounts. Here's how to do so.
Blizzard Site
To link your console and Blizzard accounts, log in to your Connections in your Account Management page and click the Connect button next to the console you want to link. This will send you to your console's website.
In-Game
To link from in-game in Overwatch:
In Options, select the Link Accounts tab
Click Link Account (this opens a browser)
Log in with your Blizzard account
Accept the permissions to the Blizzard app and click Continue to complete the connection
Things will kick-off this June 27th with the match between the Chengdu Hunters and the Guangzhou Charge at 9 am GMT.