Ryu Je-hong, simply known as Ryujehong in the Overwatch community, has received harsh criticism from fans after a disastrous drunk stream in which the former pro player and current Gen.G content creator insulted a female co-streamer that was part of the broadcast, making sexist remarks in the process.
User whodoijohnburr translated a series of tweets recapping Jehong's stream. The Korean flex support that previously played for the likes of Lunatic-Hai, Seoul Dynasty, and Vancouver Titans, referred to a female content creator that was broadcasting alongside him as a "bitch" and a "gold digger," prompting anger from fans.
"Is this really the type of behavior GenG tolerates? I will translate what he said on his stream, might not deliver what the meaning conveys 100% but you can still see how misogynist or outright sexist he is," whodo said, proving a thread with tweets of Jehong's comments.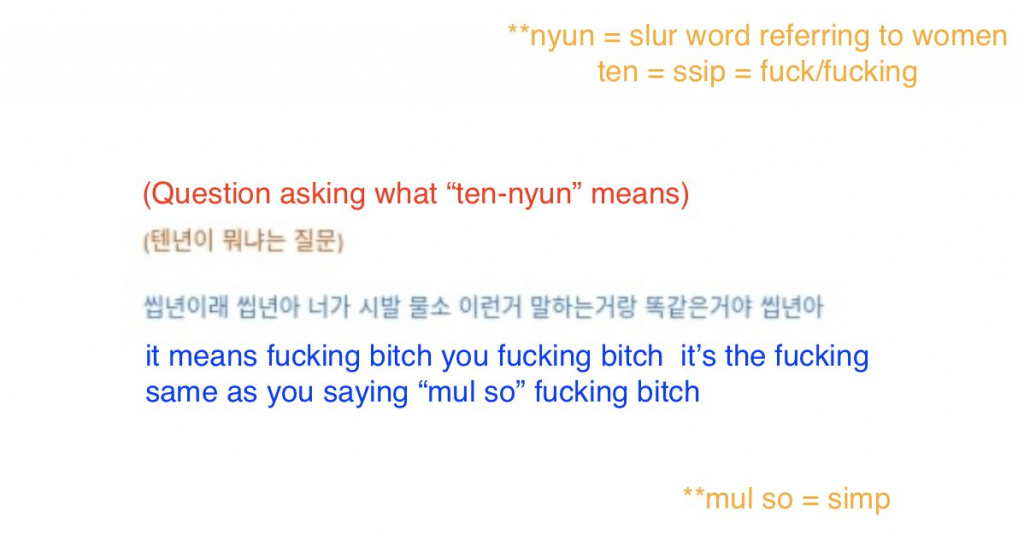 In red, quotes from the female co-streamer, in blue, Jehong's answer (Picture: whodoijohnburr )
On top of directly insulting her female counterpart by calling her a "f*cking bitch," the 29-year-old claimed that if he had a younger sister, he'd "harass her more than this."
"'Come here f*cking bitch, bring me alcohol', like this," Jehong added.
Ryujehong, clearly talking under the influence, continued berating his streaming partner throwing words like "kimchi," a derogatory South Korean term used to describe women as gold diggers, and even mocked the feminist movement that has sprung in recent years in the Asian country.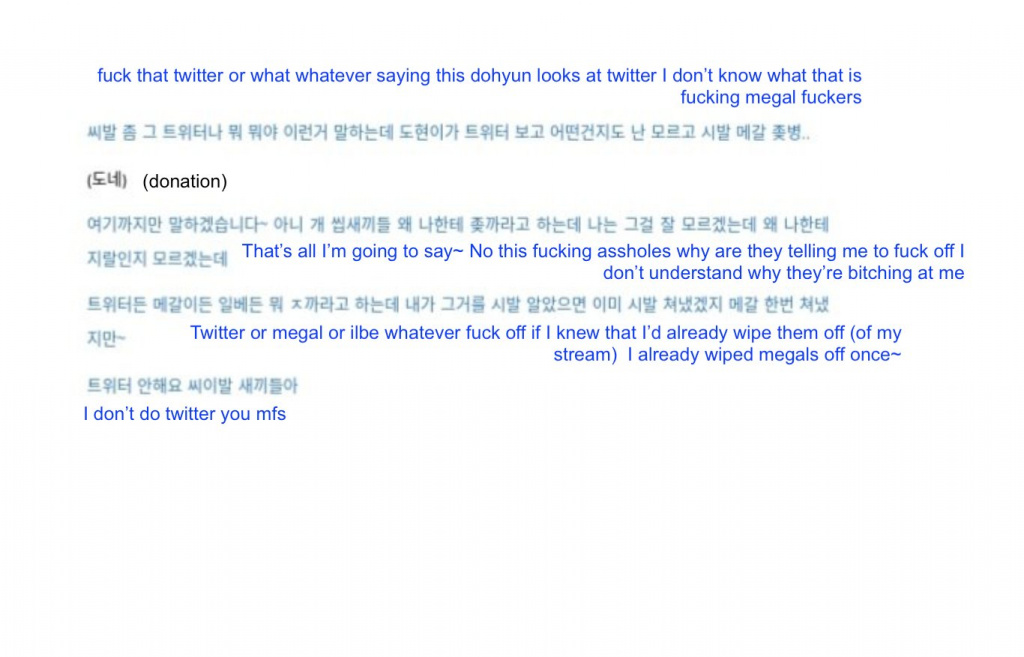 Megal, a derogatory term to refer to feminists in South Korea (Picture: whodoijohnburr) 
The word "megal" stems from the radical feminist online community called Megalia, which operated via a website that opened in 2015, eventually shutdown in 2017.
Megalia utilized an M.O they described as "mirroring," by posting similar sexist and crude messages often seen on alt-right South Korean platforms such as Ilbe to try and create awareness in regards to how normalized misogyny still is in South Korea.
Sadly, megal has gained popularity as an insult among those that believe the current status quo in South Korea should be maintained, and the usages of said word minimize the feminist movement as a whole, regardless of radicality. 
Jehong issued an apology of sorts after the stream, excusing his attitude by claiming his transitioning from a more serious stream to a more "meme" oriented one, implying that he won't be censoring any instances of misogyny in his chat.
Twitter user Hannahhycho provided a rough translation of the Korean's written apology, read it down below.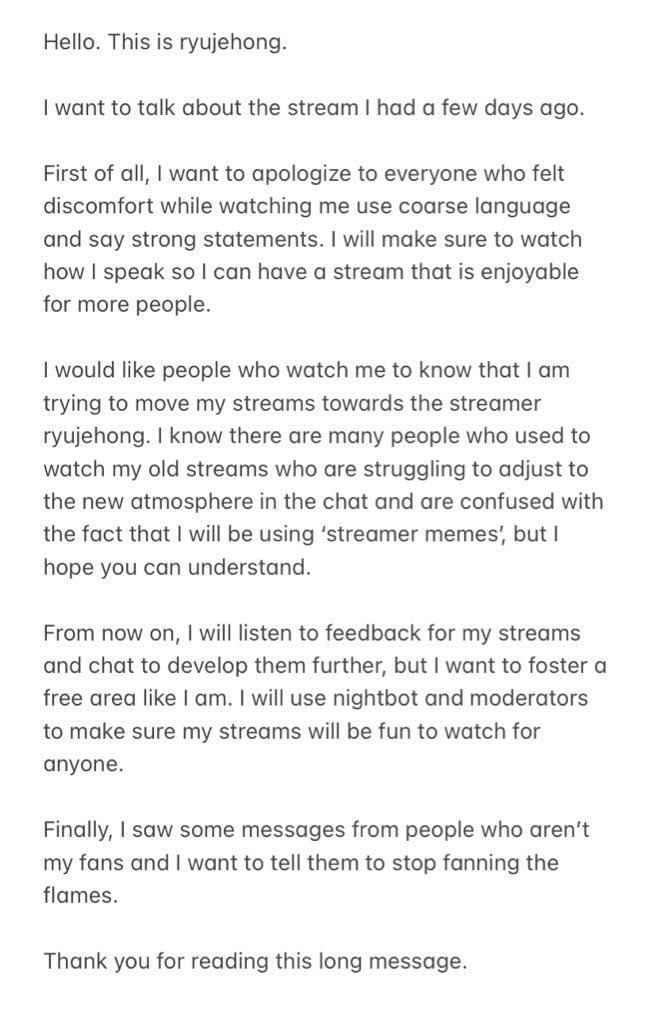 (Picture: Hannahhycho)
As of the time writing, Gen.G has yet to issue any sort of statement.