Fans of Overwatch will have extra incentive to watch Overwatch League matches with Blizzard announcing that token drops, used to purchase league skins, will be enabled from this weekend.
Viewers will have to tune in via the league's website, mobile site or app to access the drops which have been turned off ever seen the league signed an exclusivity contract with YouTube - with the video platform currently having no drop feature.
Viewers will earn five tokens for every hour they watch the official stream, with viewing time tracked so if you watch 30 mins in one session, and 30 mins in another you will be awarded for the accumulated hour.
The League Tokens will be available on your Battle.net account and can be spent immediately.
There will be home and away skins for each Overwatch League team, with each skin costing 100 tokens.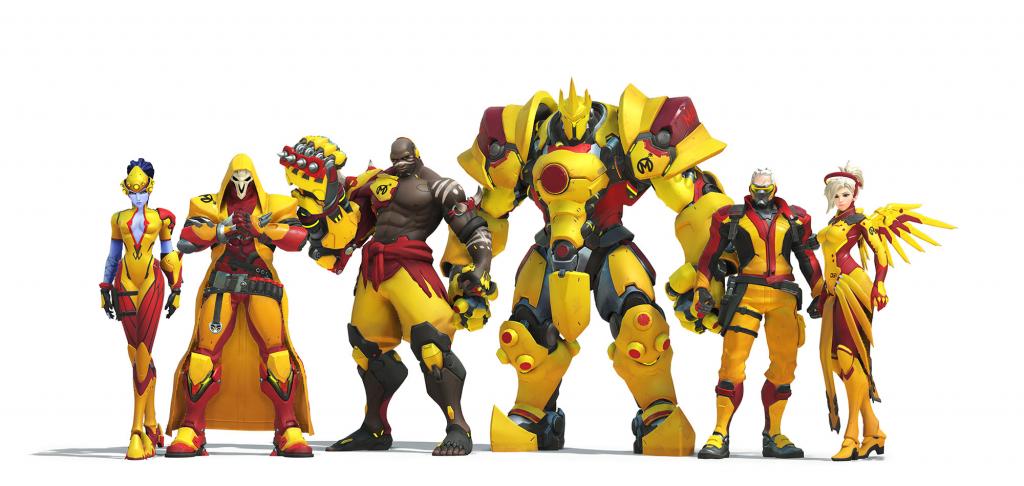 League skins have been a popular part of the game since their introduction. (Picture: Blizzard Entertainment)
To make sure you receive your League Tokens you will have to have a valid copy of the game, and if you play on your Xbox Live, PlayStation Network or Nintendo account you will have to link that to your Battle.net account.
More details on how to do that can be found via the Battle.net website.
The Overwatch League is currently half-way through the season with this weekend's games being the Regional Tournaments.