The
June Joust tournament
Grand Finals deliver the goods after a string of one-side matches during the weekend between the North American (Atlanta Reign and Dallas Fuel) and APAC representatives (New York Excelsior and Shanghai Dragons), with Shanghai coming out on top after a seven-map back and forth.
Fan expectations were moderate, as the tournament had severely lacked in emotions, with four out of the five matches ending in 3-0 sweeps (Atlanta would break the streak by taking a map from Dallas in the Winner's Finals in a 3-1 losing effort), including the Fuel's dismantling of the Shanghai Dragons in the semifinals.
As time went on, the Dragons finally showcased what their comp was capable of, as Fate continuously set up 2020 MVP Byung-sun "Fleta" Kim, piloting the Echo, for swift frags and the opportunity to clutch.
MAP 7️⃣

HERE WE COME#ShanghaiDragons #OWL2021

🔥 https://t.co/tbTGBrUfiE pic.twitter.com/cHi9xFyzXP

— Overwatch League (@overwatchleague) June 13, 2021
Eventually, Dallas lost composure trying to force off-meta picks which included Eui-Seok "Fearless" Lee picking up the Roadhog and eventually mirroring the Wrecking Ball composition to no avail.
It was an emotional win for the Dragons, who silenced doubters and pulled back from a 3-1 deficit trusting in their decision to run a composition they haven't previously shown against the perceived best Overwatch team in the world. 
The stage is set for the rivalry to continue next month with the Summer Showdown. Following a break, OWL will resume this upcoming 25th June.
OWL 2021 June Joust standings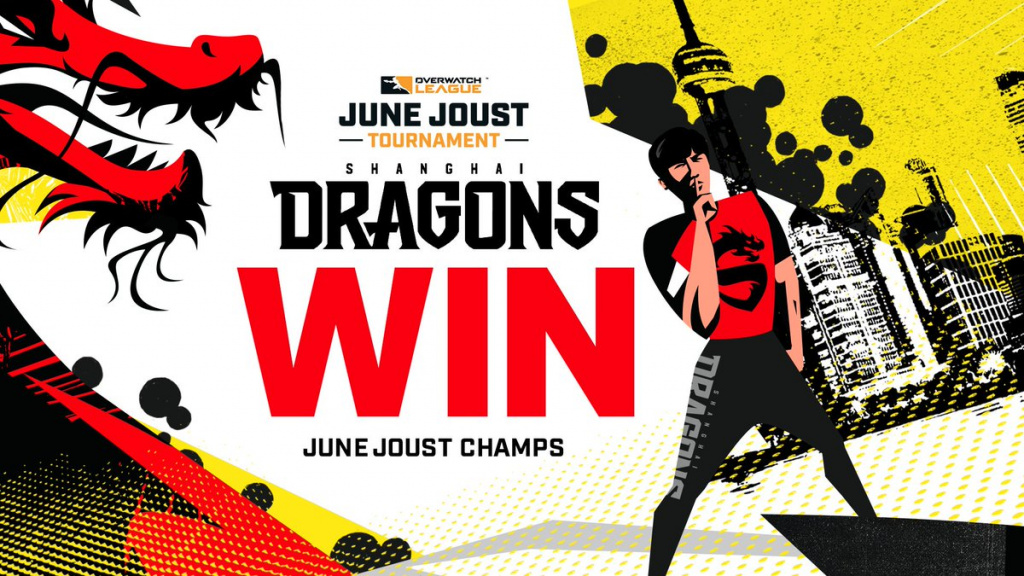 These are the final standings of the event:
1.-Shanghai Dragons: $100k and 3 League Points
2.-Dallas Fuel: $70k and 2 League Points
3.-Atlanta Reign: $35k and 1 League Point
4.-New York Excelsior: $10k