Overwatch League's Toronto Defiant has confirmed via social media that up to three members of the organization have contracted COVID-19, including veteran hitscan damage-dealer, Andreas "Logix" Berghmans.
Defiant, who are currently 4-2 in the overall OWL 2021 standings with a 1-1 record in the June Joust qualifiers, shared a statement via Twitter that the org has been "in touch with Toronto Public Health and are following their instructions and recommendations."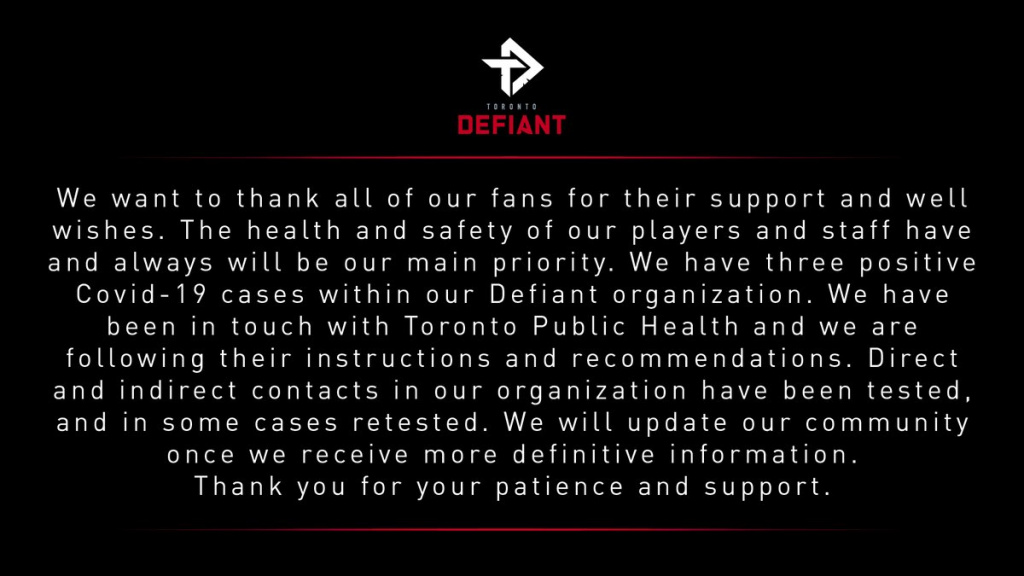 (Picture: Toronto Defiant)
Prior to the confirmation of COVID cases within the org, Logix shared on Twitter that he had to be taken to the emergency room due to severe respiratory complications and low oxygen levels.
"Thank you all for the well wishes, went back to the ER yesterday because of low oxygen levels and trouble breathing, being monitored closely now, last week has been awful but trying to rest and keep my head up," the Belgian DPS explained.
It is worth mentioning, Logix did not confirm COVID-19 as the reason for being hospitalized.
Toronto is set to play San Francisco Shock on the 29th and Houston Outlaws on 30th May in their final two June Joust qualifying matches. The League has yet to issue a statement regarding the situation so it remains to be seen if the matches will be rescheduled or not.