Krafton recently launched its latest battle royale game, PUBG: New State, which boasts improved visuals and a brand-new Troi 2051 map, drones, ballistic shields, and more. 
The game comprises an assortment of weapons, including assault rifles, submachine guns, snipers, and more, which players can find across the map. However, with so many options to choose from, which are the strongest or most broken weapons to use in PUBG: New State? Let's find out.
Best weapons to use in PUBG: New State
Here is our list of the strongest and most broken weapons to use at the start of PUBG: New State.
Assault rifle: Groza
Submachine gun: Vector
Sniper rifle: M24
Shotgun: S12K
We've included a detailed breakdown of these weapons in the section below.
Best assault rifle: Groza
The Groza is the best assault rifle to use in PUBG: New State, which may be intuitive given its serious damage output, low recoil and pinpoint laser accuracy.
Although similar to the AKM, the Groza takes the cake as arguably the strong gun in PUBG: New State thanks to its superior handling. This makes the Groza suitable for new players to go out and mow down enemies in the game.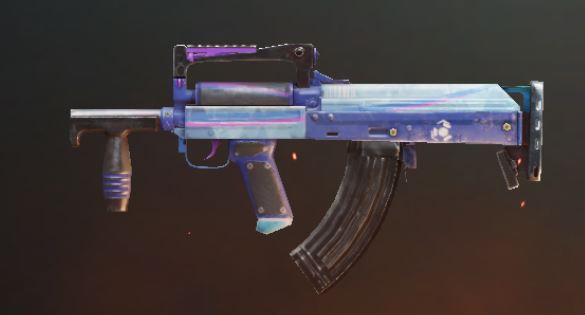 The Groza also has a menu of attachments to maximize its damage to put the cherry on top. This also makes the Groza easily adapt to a variety of playstyles.
It's ideal for pretty much any fight, and thanks to its fantastic damage range, the Groza is only held back by its relatively slower reload time. However, given all of its strengths, this is something that you can easily overlook.
Best submachine gun: Vector
If you're looking for a lethal, rapid-fire gun to wreak havoc in PUBG: New State, then you ought to look no further than the Vector SMG.
This short-range gun boasts tremendous damage and an extremely high fire rate. Best of all, the Vector has great mobility, which makes it perfect for peaking corners or rushing down enemies in close quarters.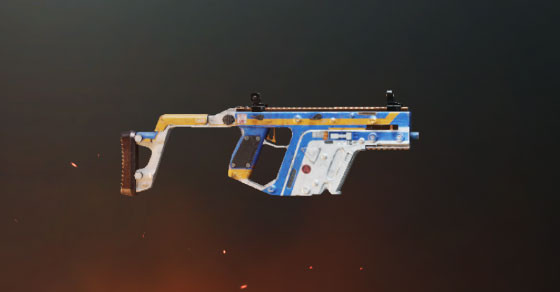 Similarly to the Groza, the Vector is easy to use, which means that even beginners can use it. The Vector SMG also comes in semi and fully-automatic models that use burst-fire projection.
These burst shots are enough to decimate enemies; however, you will need to upgrade to a larger magazine to ensure you're not caught out by enemies while reloading.
Best sniper rifle: M24
The best snipe rifle to use in PUBG: New State is the bolt-action M24. This gun boasts insane damage capable of melting a level three helmet with just a single shot. Of course, the M24 is most deadly over long ranges and can be equipped with various attachments to maximize its damage.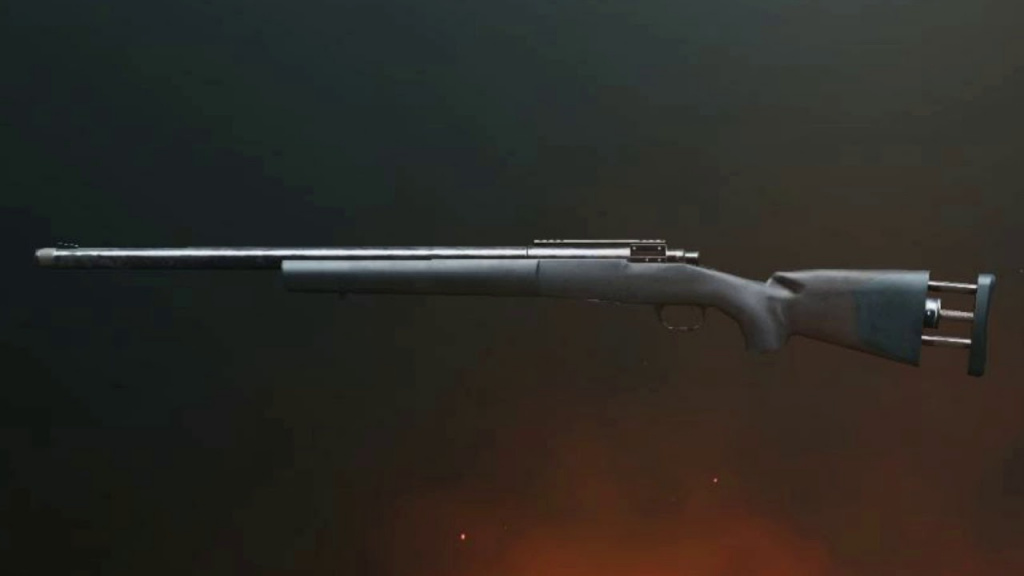 The M24 spawns randomly in PUBG: New State, which means that players can easily find it in the game. Be sure to equip a sound suppressor for concealment from nearby enemies before shooting. With a maximum damage rate of 88 and a 7.5 base shooting spread, the M24 is a formidable gun in PUBG: New State.
Best shotgun: S12K
If you're looking for the best gun for close-quarters combat, then the S12K is the perfect gun for the job. The S12K is a 12-gauge semi-automatic shotgun capable of shooting up to five rounds in rapid succession.
Indeed, like most shotguns, the S12K boasts exceptional damage that will blast your enemies back to the lobby. The S12K is a solid choice for aggressive playstyles or players who love being up close and personal with their enemies. You simply cannot go wrong with this gun.
And that's it! We hope that you found this gun guide useful. Since PUBG: New State only recently launched, you can expect Krafton to release even more guns in future patches. With that said, we'll be sure to update this list to match the latest meta. Until then, good luck and have fun!
Stay tuned to our dedicated PUBG section for news about the franchise, including PUBG: New State, as well as guides and much more.
Header image courtesy of Krafton.