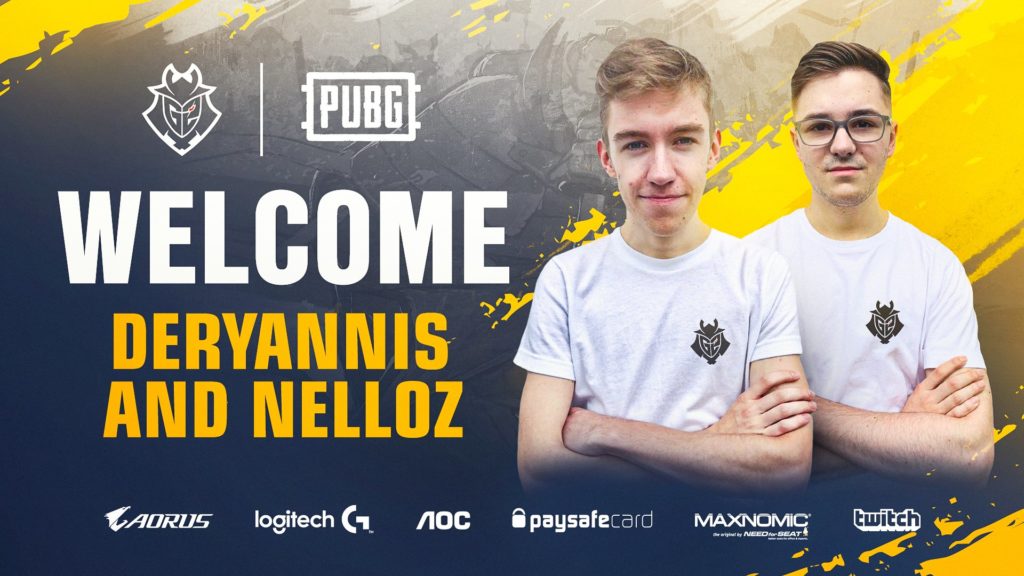 The additions come in to replace two of the ex-PENTA/Exalt Gaming roster G2 picked up in January: Magnus "UdyrMayFire" Hartmann who was removed earlier this month and Alexander "Caint" Syukrin who will be moved to a substitute role.
With the PUBG Nations Cup starting this weekend, it will be the last outing for the team, with UdyrMayFire playing one last time as the team represents Germany rather than the organisation.
NELLOZ played against the G2 team for first place while they were still under PENTA at ESL Wintermeisterschaft 2018 on a team called 'o1ne DACH'. derYannis was also at the event with myTeq, placing fifteenth overall. Now together under G2, the two players will be hoping to elevate the current results of the org.
G2 narrowly missed out on a spot at the FACEIT Global Summit by finishing fifth in Phase 1 of the PUBG Europe League before failing to make the Finals at the Kick-off Cup, again by narrow margins. Phase 2 was more successful, with the team placing fourth, following it up with a familiar fifth place end to their run at GLL Grand Slam in Sweden in July.
Phase 3 of PEL will be crucial, as a top six finish is needed to qualify for the Global Championship in November. On top of a $2,000,000 prize pool, a PGC in-game item similar to the Dota Battle Pass adds 25% of sales to that amount. The finalists personally get 25% of sales from exclusive team-branded items and a Championship Celebration item for the winner. The 25% of those sales will go to the winners and teams from the respective league they came from.
These changes come as some PUBG teams are cutting back over building up, with Cloud9 releasing their successful PUBG squad earlier this month.