In many of the latest releases of the Pokémon franchise, players have had the chance to customize their own characters to fit their style, and in Pokémon Brilliant Diamond & Shining Pearl, that is no exception.
Although there is not a huge selection of clothes to choose from, the addition of this feature has become a fan favourite for almost everyone, however, getting to unlock this will take you quite some time as you must travel a long road around Sinnoh.
So, here we'll show you all you need to do to get access to it, along with all outfits currently available in Brilliant Diamond and Shining Pearl.
How to change your outfit in BDSP
While these fourth-generation remakes are quite faithful to their original releases, the introduction of custom clothing for your Pokémon trainer is something many waited for, as this feature added back in the Nintendo 3DS titles attracted more players into the game's formula.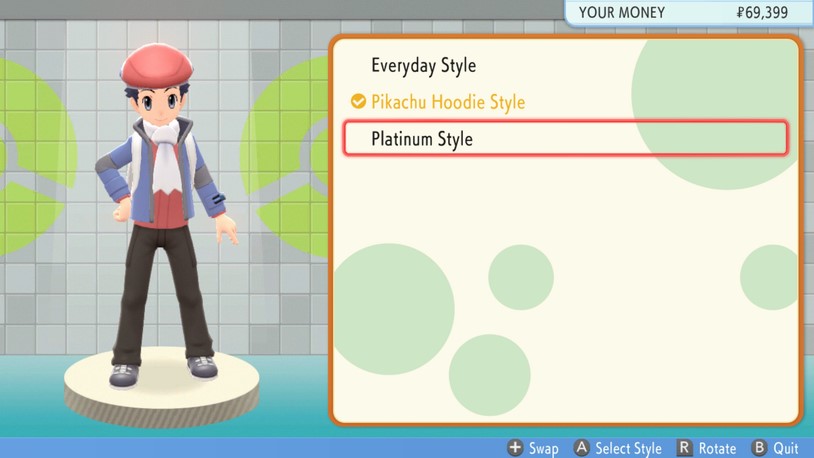 That said, depending on your play style, it could take several hours to get this as the only way to do it is by going to Veilstone City, a place known for having the headquarters of Team Galactic, the Department Store, and the third Gym in the game.
In order to have access to it, you must have already defeated the second Gym Leader, Gardenia, in Eterna City, as it allows you to use the Rock Smash ability to move within Mount Coronet.
Once you arrive in Veilstone City, you will need to look for the new Metronome Style Shop. This will be below the Pokémon Center, at the same place the Game Corner used to be in the original games, but that was removed due to the Japanese gambling laws.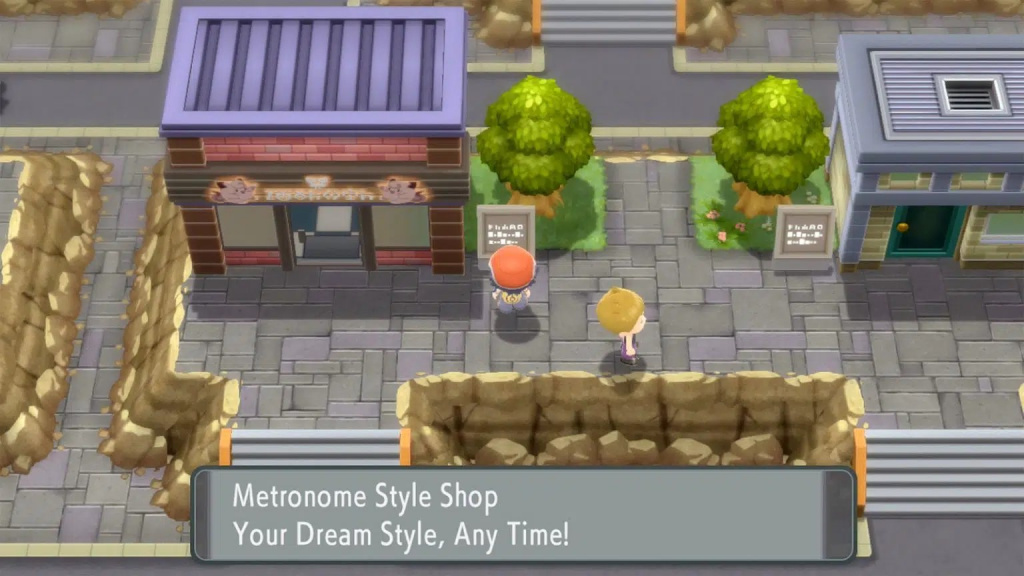 Right after you enter the shop, you must walk and talk with the person behind the counter, so you can see the two options available for your Trainer customization. The first will show you a list of outfits at sale, while the second allows you to change to any outfit you already own.
All outfits available in the Metronome Style Shop
As you can see below, the list of outfits is quite small and all of them are expensive. Nonetheless, you have many options with great styles based on some of the other Pokémon regions, and even some based on Pokémon like Pikachu, Eevee and Gengar.
In addition to these, you can also unlock two special outfits not available in the shop: the Summer Style outfit available once you beat the Pokémon League, and the Platinum Style, available as free DLC through the Mystery Gift system until 22nd February.
The only thing that can be frustrating at first is that you need to come back to Veilstone City, if you want to change your outfit again at any time, so get prepared to travel here in case you need to update your character's style.
Pokémon Brilliant Diamond & Shining Pearl is available exclusively on Nintendo Switch.
Featured image courtesy of ILCA and The Pokémon Company.