With the past couple of Pokémon titles, Game Freak has been rewarding players who have partaken in the franchise before. Like in Brilliant Diamond & Shining Pearl, Pokémon Legends: Arceus players can receive some free rewards just for having a save file of a previous Pokémon game on their Nintendo Switch. This save file needs to be on the same profile as the one you're playing Legends: Arceus on.
If you have a Pokémon Sword and Shield save file on that profile, you can use it to acquire a Shaymin, which is currently unavailable in BDSP. If you also have a Brilliant Diamond & Shining Pearl save file, then you can acquire Darkrai, one of the most formidable Mythical Pokémon in existence. Like Shaymin, Darkrai isn't legitimately available in BDSP, so this can be some players' only chance to acquire the Dark-type. 
Below, you can see the exact steps to follow if you want to add Darkrai to your Pokémon Legends: Arceus team. 
How to catch Darkrai in Pokémon Legends: Arceus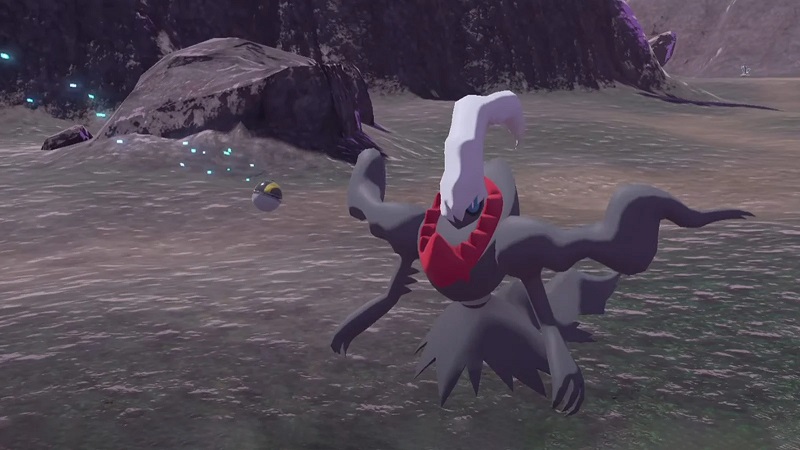 Unlike in Brilliant Diamond & Shining Pearl, these free Pokémon cannot be caught before the post-game. That means you'll have to complete the entire main story of Pokémon Legends: Arceus in order to add Darkrai to your team. 
Once you're in the post-game, you'll need to beat Mission 19: A New Day Dawns and head to the Galaxy Team Building located in Jubilife. Inside the building, go to Professor Laventon's office and read the board. This will allow you to accept Request 93: A Darksome Nightmare. 
To complete the request, head to Coronet Highlands. Go directly north from the location and find yourself in the middle of Clamberclaw Cliffs and Lonely Springs. Make your way into the ravine in this location and the encounter with the level 70 Darkrai will be triggered automatically.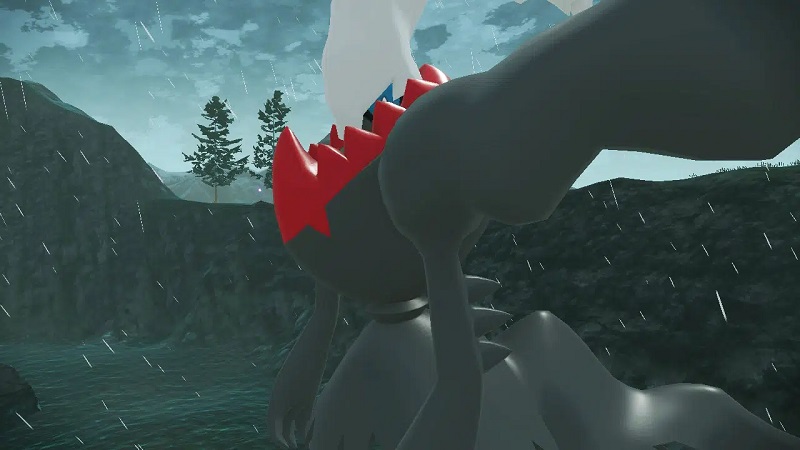 From here, you'll need to weaken Darkrai enough to throw a ball at it. The first phase of the battle will require you to face it head on, without any of your Pokémon. Throw Poké Balls at it to lower its shield and dodge its shockwave attacks to make it to the second phase of the fight. You can now send out your party Pokémon to battle it. 
Use varying moves to lower Darkrai's health until it's in the low yellow, high red. Now you can throw an Ultra Ball at the Pokémon and hope to catch it. Once you do, Request 93 will be complete and you have a Darkrai on your team in Pokémon Legends: Arceus. 
Featured image courtesy of Game Freak.