Whenever players think of Sinnoh's strongest Pokémon, Garchomp is at the top of the list. The landshark Pokémon is a terrifying Dragon and Ground-type that can decimate teams throughout Brilliant Diamond & Shining Pearl. However, as it is a pseudo-legendary Pokémon, it's difficult to track down in the Sinnoh region. 
There are two ways that players can go about acquiring Garhcomp in Brilliant Diamond & Shining Pearl. Both ways take time and can't be done until far later in the main story. Of course, most players would argue it's worth it once Garchomp evolves and can be used in battle to great effect. Below is our guide, explaining players how exaclty they can get Garchomp and add it to their team. 
Finding Garchomp in Pokémon Brilliant Diamond & Shining Pearl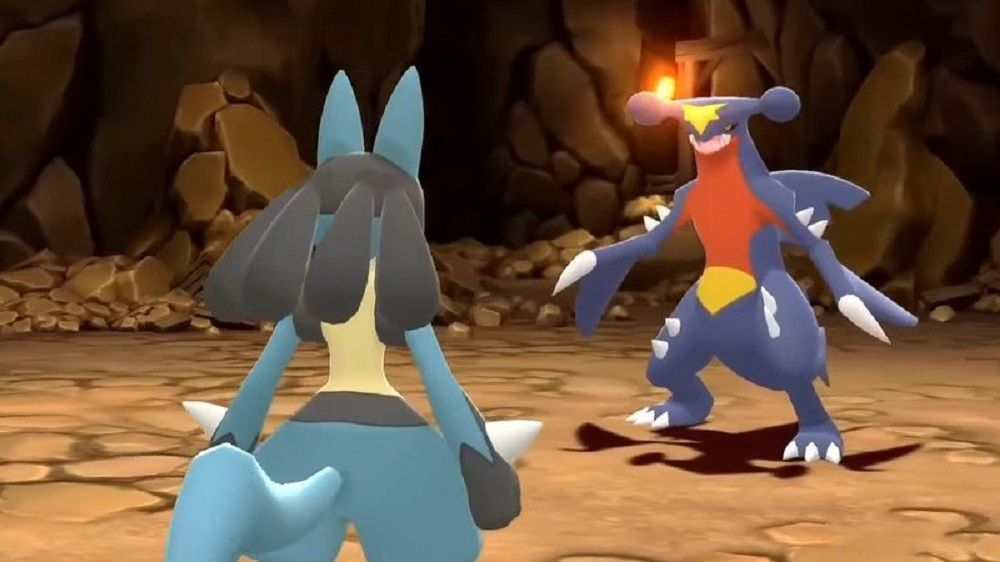 Unfortunately, you won't be able to find Garchomp in wild grass or in the Grand Underground. Instead, you'll only be able to find its pre-evolved forms, Gible and Gabite. Both of these Pokémon can be found out in the wild and can give you a Garchomp almost instantly in some cases. 
Starting the first form of Garchomp, Gible can be found in two different locations. The first location is Wayward Cave, which is located directly beneath Cycling Road. The cave is found by going through an unseen door right underneath the bike path. Once inside, you will need Strength and then you can take a left down to the lower level. Gible is a low encounter rate in the cave but you will eventually find one around level 20. 
Alternatively, you can also find Gible and Gabite in the Grand Underground. However, you will need to have acquired the HM for Waterfall in order to encounter the two Pokémon in the underground. This only happens after beating the eighth Gym leader, Volkner.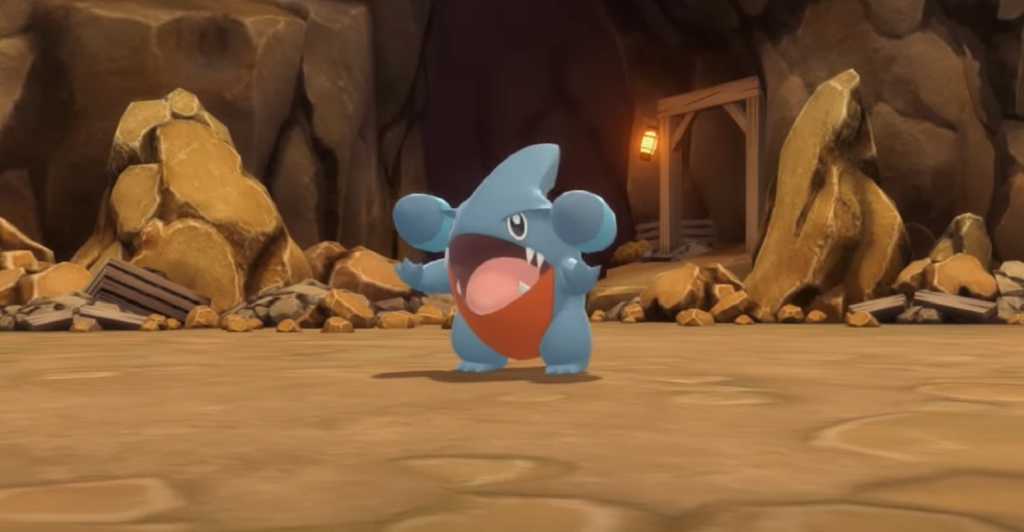 Once you have Waterfall, you can head into the following caves to find Gible and Gabite: 
Fountainspring Cave 

Riber-Bank Cave 

Still-Water Cavern 
These Pokémon will be at much higher levels, meaning you only need to level them up once or twice to evolve them into Garchomp. If you caught a Gible in Wayward Cave or in the Grand Underground, then you need to train it up to level 46 to fully evolve it into Garchomp. 
That's the entire process of finding Garchomp in Pokémon Brilliant Diamond & Shining Pearl. 
Be sure to check out and follow our section dedicated to the Pokémon franchise to get the latest news, guides, leaks, update announcements and more about Pokémon Brilliant Diamond and Shining Pearl.
Featured image courtesy of Nintendo/The Pokémon Company.