The Gible evolutionary line in Pokémon Brilliant Diamond and Shining Pearl is one of the most coveted that players want to add to their team. Gible itself isn't strong whatsoever but it evolves into one of the most formidable Pokémon in Sinnoh, being Garchomp. As a result, players are deeply interested in where they can find a Gible so they can start training it up. 
Gible is only caught in one location in Pokémon Brilliant Diamond and Shining Pearl. This location is well-hidden and requires two different Hidden Moves to get to. As long as players have access to these HMs, though, they can catch the Gible with ease. The exact process is listed below. 
Catching Gible in Pokémon Brilliant Diamond and Shining Pearl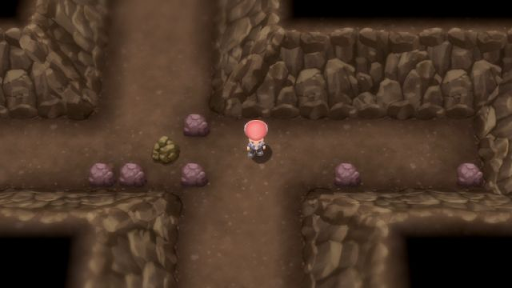 To begin, you'll need to have access to use the HM Strength outside of battle. This only comes after beating the sixth Gym Leader in Canalave City, Byron. He uses Steel-type Pokémon, so you should come prepared with your Ground, Fire or Fighting-type Pokémon.
Once you've defeated Byron, you'll need to find the HM for Strength, which is located at the top of the Lost Tower on Route 209. With Strength acquired, you need to teach it to a Pokémon and make sure that Pokémon is in your party. You also need to have a Pokémon that knows Cut in your party. 
After that's set up, you can head to Cycling Road on Route 206. Before entering the road, though, you can turn right to find two cuttable trees on a small path. Cut those trees and keep going down the path until you're directly under Cycling Road. Keep heading north underneath Cycling Road and you'll eventually find a small cave that can't be seen. Your character won't be seen either, so this will need to be done blindly.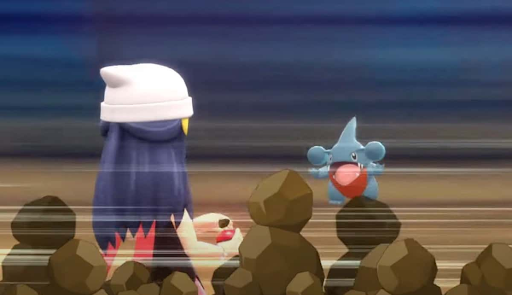 The cave you're entering is called Wayward Cave, and you need to use Strength immediately after entering. After you use Strength to move the boulders, you can explore the cave and after some time, a wild Gible will appear. You can catch the Gible and begin the process of levelling it up to level 48 to acquire a Garchomp. 
Also, while you're in Wayward Cave, you can go down to the lower level with your bike to find the TM for Earthquake and teach it to Gible for a great Ground-type move. 
Be sure to check out and follow our dedicated section for all the latest Pokémon news, guides, leaks, update announcements and more about Pokémon Brilliant Diamond and Shining Pearl.
Featured image courtesy of Nintendo/The Pokémon Company.