Like in the original Pokémon Diamond and Pearl,
Brilliant Diamond and Shining Pearl
rely on Friendship levels to evolve a plethora of mons. Several fan-favourite Pokémon require high Friendship levels in order to evolve. The problem with this is that players aren't sure how to check how close their Pokémon are to gaining maximum Friendship. 
The specific Pokémon that evolve through Friendship need the max amount in order to trigger the evolution. Pokémon gain Friendship in a variety of ways, including using them in battle, walking with them and giving them certain items. None of that means anything unless players can check how far along their Pokémon are, though. 
Checking Friendship levels in Pokémon Brilliant Diamond and Shining Pearl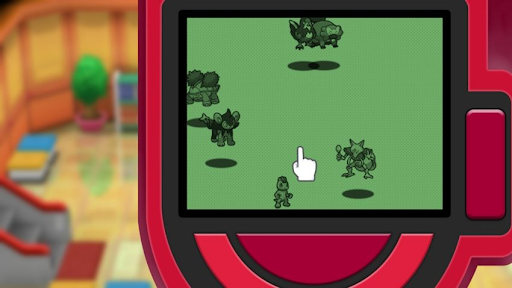 The one main way to check Friendship levels in Pokémon Brilliant Diamond and Shining Pearl is by acquiring the Friendship Checker App on the Pokétch. The Pokétch is acquired via the man in Jubilife City.
Once you have the Pokétch, you can then acquire different apps for it. One of these apps allows you to check the Friendship levels of each Pokémon in your party. You can acquire this app in Eterna City. Once you enter the Pokémon Center in your city, you can talk to the brown-haired woman in the middle of the room. She will give you the Friendship Checker for your Pokétch.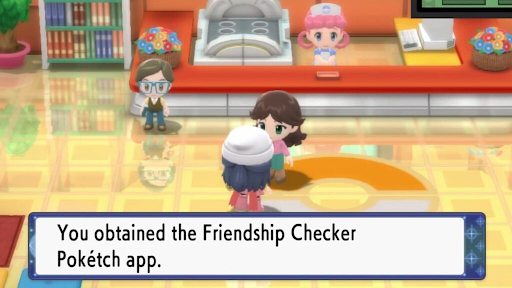 You can check this app by scrolling over on the Pokétch. The app has all of the party Pokémon floating around. To check the Friendship of each, you need to hold the cursor over the specific Pokémon and press "A". This will trigger their cry and then some hearts will appear over their head. If they have two big hearts, then their Friendship is at the maximum level. If they have one, then you need to up their Friendship a bit. If they have none, then they're at neutral levels. 
This app has been finicky in the early life of Pokémon Brilliant Diamond and Shining Pearl so try it multiple times if you don't see any hearts. 
Be sure to check out and follow our section dedicated to the Pokémon franchise to get the latest news, guides, leaks, update announcements and more about Pokémon Brilliant Diamond and Shining Pearl.
Featured image courtesy of Nintendo/The Pokémon Company.