Evolving pocket monsters in Pokémon Legends: Arceus can be a complicated process at times. While there are some,
like Ponyta
, that require little to no extra steps to evolve, others require more time and attention.
Game Freak designed new ways to evolve some of the fresh Hisui forms that some players have no idea about in the game. One such Pokémon that has been giving players trouble is Hisui Qwilfish. 
Qwilfish is originally a Generation II Pokémon but was given a new form in Pokémon Legends: Arceus. This means that its evolution process will differ from a standard monster.
Instead of getting it to a specific level, players will need to follow some steps to evolve their Hisui Qwilfish into Overqwil. In this guide, you can learn the exact steps and where to catch Hisui Qwilfish in the game.
Catching Hisui Qwilfish in Pokémon Legends: Arceus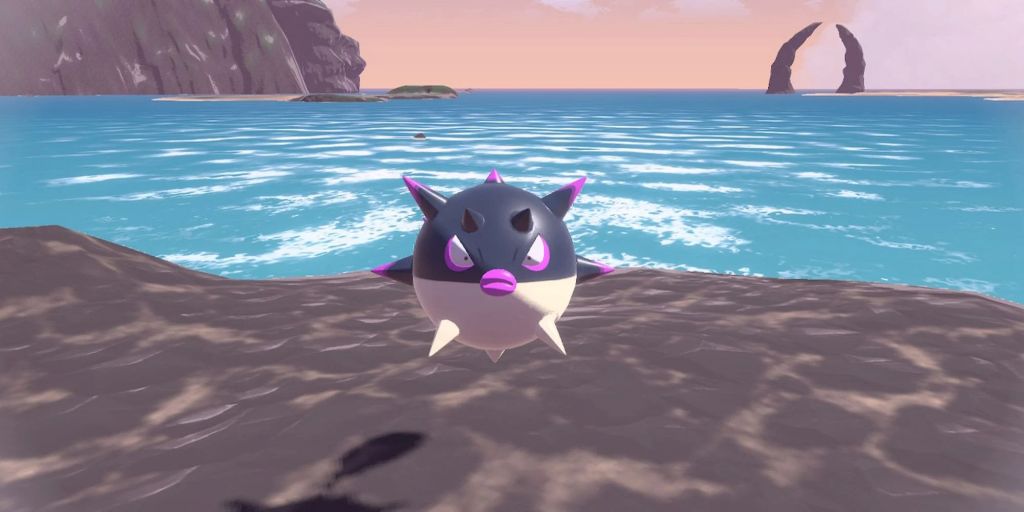 To catch Hisui Qwilfish, you can go to the starting region of the game, Obsidian Fieldlands. Here, you can find Qwilfish swimming in and around Ramanas Island.
If you don't want to go back to the field lands, you can also find Qwilfish in Cobalt Coastlands. Here, you can look for the Water and Poison-type in Islespy Shore, Tranquility Cove and Lucker's Lair. 
Once you find a Qwilfish, you need to check its level. Ideally, you want one at or below level 15. This is key for its evolution. 
Evolving Qwilfish in Pokémon Legends: Arceus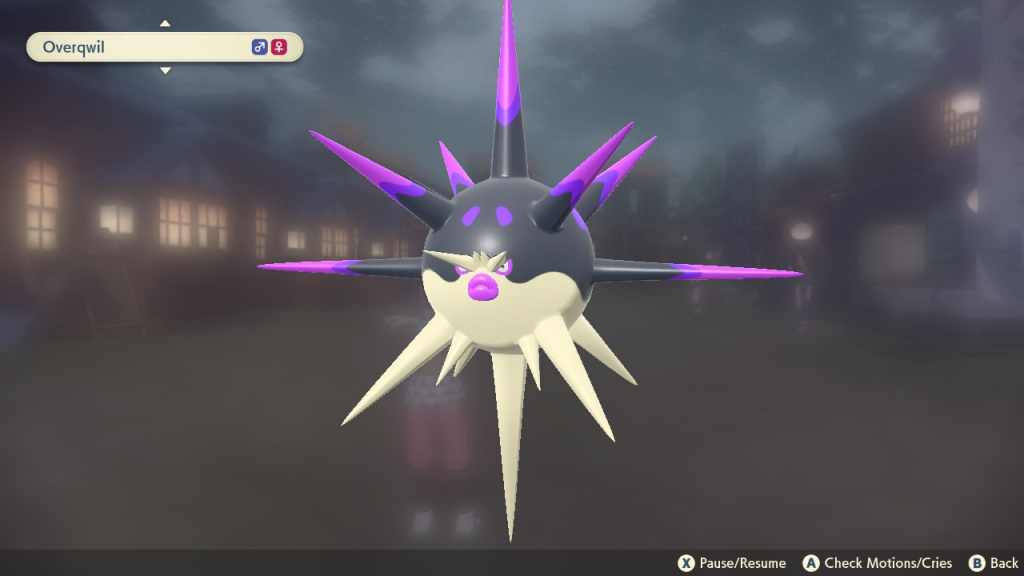 Evolving Hisui Qwilfish into Overqwil requires that you use the move Barb Barrage 20 times in Strong Style. This move is learned at level 15 and mastered at level 25. If you catch a Hisui Qwilfish above level 15 and doesn't have this move in its moveset, you will need to reteach it by going to the "change move" option on the Pokémon. 
To master the move before level 25, you can visit Zisu in Jubilife Village, and they will give you a Seed of Mastery to master Barb Barrage early.
Once you've used the move 20 times in Strong Style, you can trigger Hisui Qwilfish's evolution into Overqwil. Overqwil is a Dark and Poison-type, meaning it drops the Water-type from Hisui Qwilfish. And that's it!
Featured image courtesy of Nintendo/The Pokémon Company.