While
Zarude was announced
on Pokémon Day back in February, he hasn't been available until recently for Pokémon Sword and Shield. 
After two expansions released over the course of 2020, Zarude looks to serve as an additional bonus to cap off this year. Unless you live in Japan, where Zarude has been available for some time already. 
So how can you get Zarude for Pokémon Sword and Shield? And what about Zarude's Dada form? Here's a rundown of what you need to know. 
How can I get Zarude in Pokémon Sword and Shield?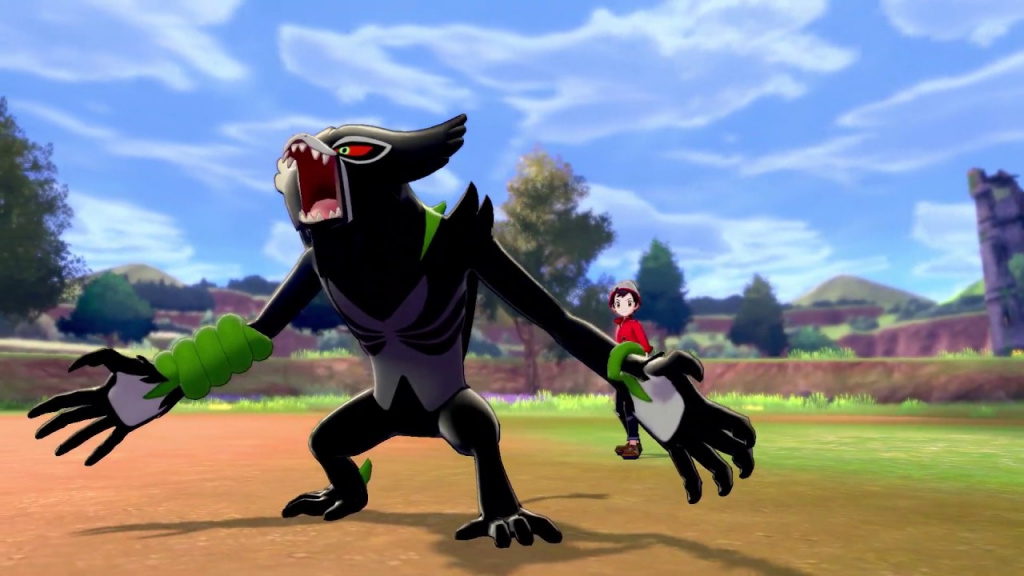 Zarude is now available in Europe and the US (Picture: Nintendo)
Instead of finding Zarude in the wild, you'll have to download the Pokémon via special serial codes obtained from select retailers. 
These retailers differ depending on your whereabouts on this spinning coil. You can check out a breakdown of the different countries and retailers below (via Serebii). 
UK: GAME stores (if they're safe to open), GAME Online store soon
Ireland: Gamestop website
Germany: Gamestop stores, available online from 1st December
Austria, Switzerland: Gamestop stores
Italy: Gamestop
Belgium, Netherlands: GameMania, sign up on their website with codes sent out on Fridays
France: Micromania, sign up on their website
Portugal: FNAC stores
US: Sign up through the Pokémon Trainers Club newsletter, sign up before 20th November to receive it in December
We will update this page as more stores and releases are announced. 
What are Zarude's abilities and moves?
Zarude is a Dark/Grass type Pokémon which has the special ability Leaf Guard, preventing the Pokémon from being affected by non-volatile status conditions and Yawn under sunny weather.
Zarude will be distributed at level 60 with the below moves. 
Close Combat
Power Whip
Swagger
Snarl
At level 90, Zarude will learn signature move Jungle Healing, which restores HP of the user and allies, while also healing any status conditions they may have. 
What about Dada Zarude?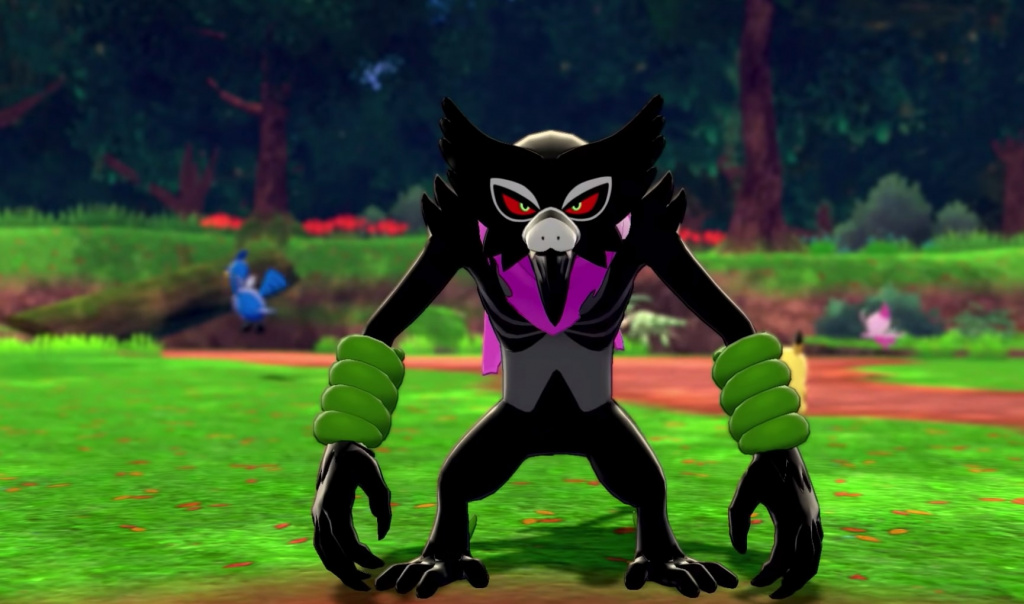 Dada Zarude is a second form of Zarude (Picture: Nintendo)
A second form for Zarude titled 'Dada Zarude' is set to be distributed in Japan through screenings of Pokémon The Movie Coco, which releases in cinemas next month. 
This special form of Zarude wears a Celebi cape, but no release date or roll out has been announced for western territories.
Considering Japan received Zarude earlier this year though, it's likely Dada Zarude will arrive in the west in 2021 when Pokemon The Movie: Secrets of the Jungle comes out.