As a sequel to the beloved Nintendo 64 game released more than two decades ago,
New Pokémon Snap
releases on 30th April 2021 for Nintendo Switch gamers to enjoy. Developed by Bandai Namco Studios exclusively for the Nintendo Switch,
Pokémon
fans will travel to the Lental region with diverse islands to explore.
The goal of New Pokémon Snap is, of course, to use your photography skills to build your own Pokémon Photodex, and based on critic reviews so far, the journey will be well worth it. Check out the New Pokémon Snap review roundup, featuring comments from the top critics.
New Pokémon Snap Metacritic average
First off, just to get an idea of the average score New Pokémon Snap is receiving, the game currently sits at an 80/100 Metacritic score.
This average was taken from 43 New Pokémon Snap reviews, largely filled with praise for this sequel to the 1999 classic Nintendo 64 title. 

(Picture: Metacritic)
At the time of writing, it is still roughly 12 hours before the release of New Pokémon Snap, which means the score can go up or down. It is also important to check back for user reviews on Metacritic if you want to make certain the game is your cup of tea.
New Pokémon Snap Review Roundup
In this section, we take a look at what some of the top critics have to say about New Pokémon Snap.
Please note full credit goes to the publications featured, as well as their quotes used to summarize what the critics say about New Pokémon Snap in this review roundup.
IGN - 8/10
"After a 22-year gap, New Pokémon Snap is a successful modern reinvention of all the best ideas of Pokémon Snap, with more courses, more Pokémon, and more reasons to revisit familiar spots in pursuit of the perfect shot. Some of its supportive systems, like its photo scoring and tutorials, can drag down momentum or even frustrate at times."
"But at the end of the day, some artificial grade is utterly secondary to the clever environmental storytelling you'll experience as you level up courses, the fun of discovering surprising photo opps, and the sheer joy of observing a moving ecosystem of believable, personable, and lovable Pokémon."
Gamespot - 8/10
"Though there's sometimes a disparity between photos that make it into your Photodex and the ones you like the most, the core motivation of catching a Pokemon doing something particularly cool remains the driving force and the satisfying draw of New Pokemon Snap."
(Picture: Bandai Namco Studios)
"20 years later, taking photos of Pokemon in the wild remains as fun and exhilarating as it always was, and though it's been a long time coming, New Pokemon Snap was worth the wait."
The Guardian - 3/5
"It is still enjoyable because the Pokémon themselves are so interesting to look at; it's just not wildly exciting. It's a laid-back game and one that offers many hours of gentle photographic research to anyone drawn to Pokémon's weird world – whether you're a veteran of 90s Pokémania, or a nine-year-old newly captured by its charm."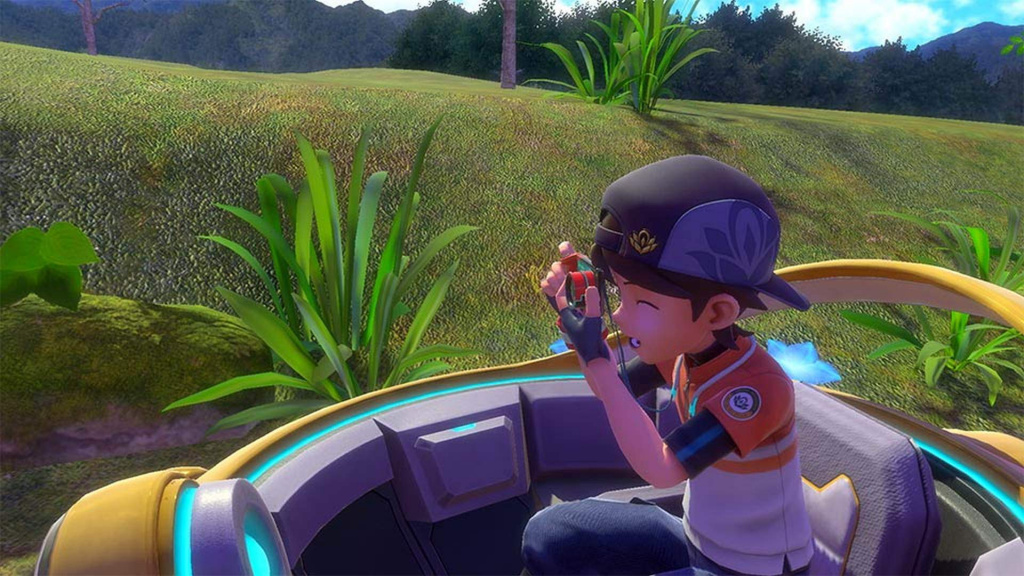 (Picture: Bandai Namco Studios)
VG247 - 4/5
"Even with the grind, I do adore this game, though. It's a video game safari that manages to evoke the sense of wonder of the real thing. It's a worthy successor to the beloved original; a comforting, gorgeous, lovely little thing that soars when it just basks in its core conceit and lets you at its content."
(Picture: Bandai Namco Studios)
EGM Now - 5/5
"New Pokémon Snap might be one of the most thoroughly pleasant games that's come out for the Switch, if not ever. While the core gameplay is the same as it was in 1999, everything about the 2021 game is better."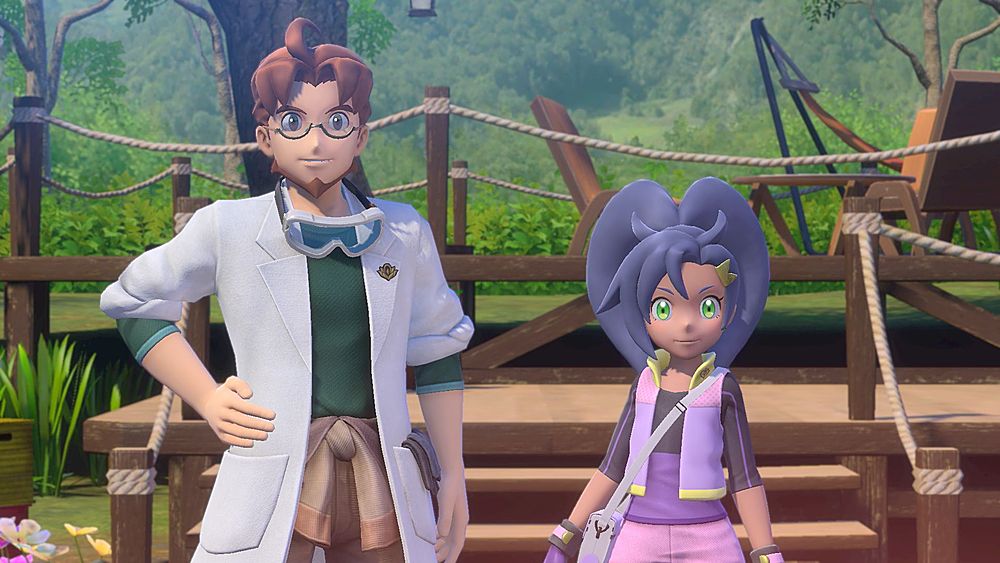 (Picture: Bandai Namco Studios)
"The environments are visual delights, the Pokémon are lovingly recreated, and the progression and pacing are just right. If the hobby of gaming has started to feel like a second or third job, then New Pokémon Snap might just be the vacation you need."
ScreenRant - 4.5/5
"New Pokémon Snap is a stunning experience that, at its best, feels like Pokémon for the first time. It's a little awkward to start, and the number of Pokémon on screen at one time can feel overwhelming, but it quickly becomes a relaxing and enjoyable trip through a newly discovered region."
(Picture: Bandai Namco Studios)
"Despite not having the intense battle sequences of mainline entries in the series, New Pokémon Snap is just as exciting and challenging as a traditional creature battler. New Pokémon Snap is a game that Pokémon fans will fall in love with, while anyone put off by the battling aspect of the franchise will find a game that extolls the aesthetic virtues of the series in a much calmer, often engaging manner."
Game Informer - 8.5/10
"New Pokémon Snap delivers an experience similar to that of the original while expanding on the formula in ways that prolong the appeal of the expedition.
"In the two decades since the first game's release, the Pokémon world has changed in innumerable ways, but the simple appeal of immersing yourself in this universe and taking pictures has remained unchanged."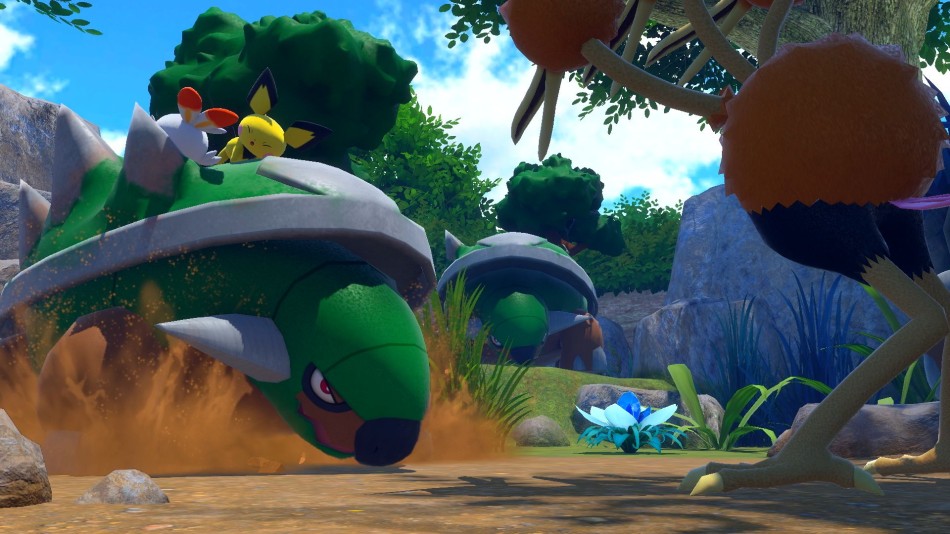 (Picture: Bandai Namco Studios)
Overall, the New Pokémon Snap reviews range from average to very positive. To summarize, if you loved the original Nintendo 64 title, you should feel right at home in the Lental region.
For everything Pokémon, check out our dedicated section featuring guides, news and more.