If you are a seasoned Pokémon player you know that Giratina has traditionally been one of the hardest Pokémon to catch ever since it was introduced in Generation IV.
This dual-type Ghost/Dragon Legendary Pokémon boasts immense power and it is well worth your time and effort to catch it in any Pokémon game.
But catching this Pokémon in Pokémon Legends Arceus is definitely not a straightforward task to do, as you will need to fulfil numerous prerequisites. Giratina is an endgame Pokémon that can only be captured once you beat the main story.
And while it may be a hassle to go through all of that just to get it, ultimately, if you want to have your Pokédex completed, you will need to catch all Pokémon of the Hisui region, and that includes Giratina as well.
How to catch Giratina in Pokémon Legends Arceus?
Depending on your current progress in the main story, you might have already encountered Giratina and won a battle against the Pokémon, but the first meeting with this monster is not the moment when you will be able to catch it and add it to your team.
Rather, a quest of catching Giratina will be given to you later in the game by professor Laventon. This story mission occurs after the main story is completed.
The professor will tell you about "a huge shadow [that] has been seen on the Cobalt Coastlands" and he actually talks about Giratina.
Giratina can be found in Turnback Cave in the Cobalt Coastlands. That's in the northwest corner of Cobalt Coastlands, right near a lake, with two broken pillars in front of the entry.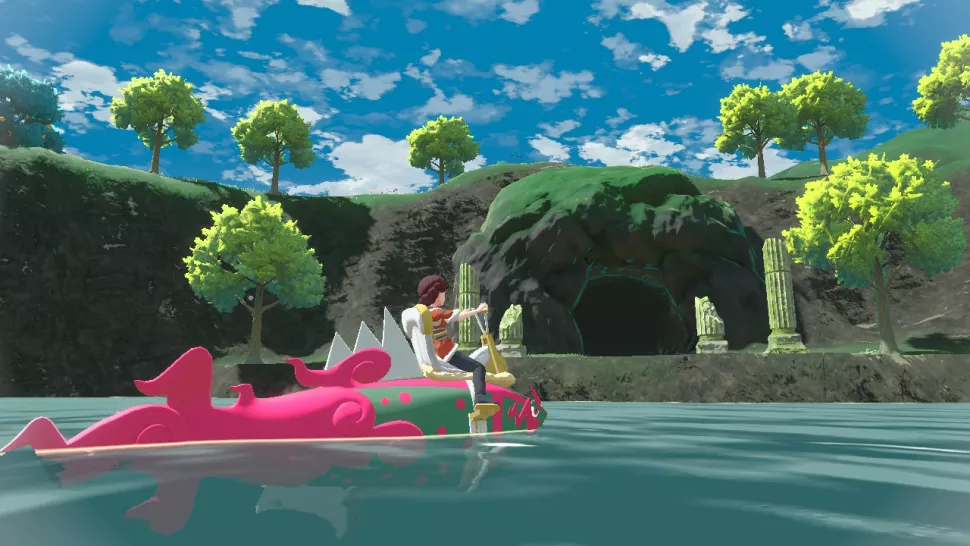 You will first need to win against a team of six Pokémon, after which they will summon Giratina. Giratina is a powerful level 70 Pokémon, so make sure to have your strategy ready, as you will also need to beat it twice, in Giratina's Origin Forme and Altered Forme.
Once you manage to best it in both forms, you will get access to both of Giratina's forms, which you can change with a Griseous Core, which you will receive as loot after you defeat it.
And that's it, now you know where to find and how to catch Giratina in Pokémon Legends Arceus.
Featured image courtesy of Nintendo / The Pokémon Company.