After Pokémon GO and Pokémon Home integration was rolled out last week, developer Niantic has announced a new special event in celebration. 
While many have criticised Pokémon GO's handling of transferring monsters to Pokémon Home, due to lengthy cooldown timers encouraging microtransactions, it seems they're on full steam ahead to gloss over the issue with shiny new rewards. 
So what will be available in this Pokémon GO and Pokémon Home celebration? Here's what you need to know. 
When does Pokémon GO's Pokémon Home event begin? 
The event will start Tuesday 17th November at 8am local time and will run to Monday 23rd November at 10pm local time. 
From Monday 16th November at 1pm to Tuesday 24th November 1pm PST/9pm GMT, Cobalion, Terrakion and Virizion will also be available to challenge in five-star raids. 
What does this event involve?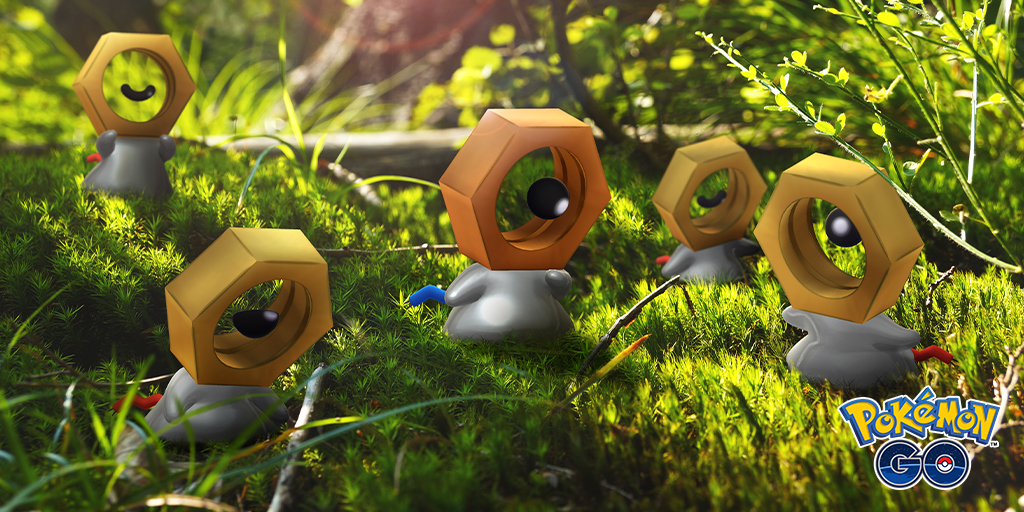 Shiny Meltan is back (Picture: Niantic) 
You can check out a breakdown of the event features below. 
The following Pokémon will be in the wild more often: Alolan Sandshrew, Zubat, Alolan Diglett, Slowpoke, Magnemite, Ditto, Porygon, Hoothoot, Remoraid, Whismur, Lileep, Anorith, Cottonee, and Foongus
The following Pokémon will be hatching from 5km Eggs: Nidoran ♀, Nidoran ♂, Slowpoke, Omanyte, Kabuto, Lileep, and Anorith
Alolan Vulpix, Slowpoke, Magnemite, Shinx, Timburr, Klink and more will be appearing in raids.
There's a chance you'll find a Shiny Slowpoke
Event exclusive Timed Research will reward you Pidgeot Mega Energy, Poke Balls, Berries, encounters with Slowpoke and Gible
Event exclusive Field Research tasks will reward encounters with Pokemon like Slowpoke and more
Mega Pidgeot will receive a CP boost during the event period
How do I get shiny Meltan? 
If you activate a Mystery Box during the event period, you may encounter a Shiny Meltan.
Special avatar items will also be available which will be themed around Melmetal, including the Melmetal Jacket, Melmetal Vest, Melmetal Shoes and Grand Oak's Glasses from the Style Shop.