The Pokémon GO team has been hard at work trying to make the game more accessible amid the COVID-19 pandemic, and now, they'll bring back the opportunity for trainers to pick the next featured Pokémon in Community Days.
Explained in a blog post, Niantic announced that on 23-24th May, users will be able to vote in a Twitter poll (on the official Pokémon GO account) for Pokémon they'd like to see featured on the next events.
The winner of the poll will be a part of the Community Day in June, while the runner-up will be highlighted in July.
The selected Pokémon to be part of the poll are: 
Squirtle: Evolve to get a Blastoise that knows the Fighting-type attack Aura Sphere. Currently, an exclusive attack that only Lucario can learn.
Weedle: Evolve to get a Beedrill that knows the Ground-type attack Drill Run. 
Sandshrew: Sandshrew as originally discovered in the Kanto region will be appearing in the wild and hatching from Eggs. Alolan Sandshrew will be appearing in Raid Battles. Evolve Sandshrew or Alolan Sandshrew to get a Sandslash or Alolan Sandslash that knows the Ghost-type attack Shadow Claw. 
Gastly: Evolve to get a Gengar that knows the Ghost-type attack Shadow Punch. 
The voting process will begin Saturday, May 23rd, at 11 am GMT going all the way until Sunday, May 24th, at 11 am GMT.
A preliminary poll to test the waters with Pokéfans was shared following the announcement, and as of the time of writing, the current frontrunners to be a part of the next Community Days are Gastly and surprisingly, Weedle.
The developers also encourage fans to actively campaign in favour of their desired Pokémon, rallying the troops with the hashtag #PokemonGOCommunityDay.

Pokémon GO has received several updates in the last few days in case you're a returning player, so be on the lookout for the new free of charge cosmetics designed by UNIQLO that are available now to all players.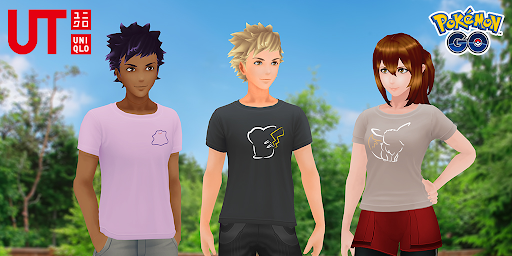 The three free designs feature Ditto, Pikachu, and Eevee (Picture: Niantic)
These same t-shirts prints will be made in real life by UNIQLO, with no date of release established as of yet.
Who are you going to be voting for? Let us know! And remember to stay safe while playing, you don't want to end up getting arrested.